New HomeHub concepts show how Microsoft plans to take on Amazon Echo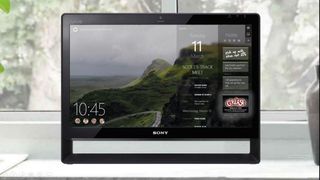 We've reported before on how Microsoft is looking to make your Windows 10 PC the center of your home with a new feature called HomeHub, and now we've gotten our first glimpse at what that might look like. New concept shots revealed by The Verge paint one of our first pictures of how HomeHub will work on partner hardware in a bid to challenge Amazon's Echo devices in the home.
Image 1 of 5
According to the report, the HomeHub feature will include an always-on welcome screen that can show you things like to-do lists, calendars, and notes. From The Verge:
Alongside the welcome screen, Microsoft is planning for HomeHub to support a wide range of smart home controls for things like Hue, Nest, and SmartThings, just to name a few. As a software feature in Windows 10, HomeHub is expected to make its way to Windows 10, likely as part of Redstone 3, this September alongside improvements to Cortana.
While HomeHub should be accessible on existing hardware, Microsoft is said to be working with PC partners to create HomeHub hardware. It's possible we could see some of this hardware debut at Microsoft's upcoming May 23 event in China, which is expected to feature its own hardware reveals.
Microsoft's Home Hub vision makes more sense with Windows 10 ARM and Project Evo