Microsoft may launch two Xbox streaming devices at E3 [Update: Xbox One Slim as well?]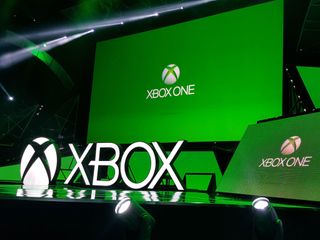 A new report claims that Microsoft will debut new Xbox hardware products at E3 2016, including a streaming device similar to a Chromecast and a smaller stand alone box that could be the long rumored Xbox Mini.
The reports come from well-known Microsoft journalist Brad Sams on a special edition of The Sams Report video podcast. The small streaming device, similar to Google's Chromecast or Amazon's Fire TV Stick, may be priced around $100, according to Sams. As far as the Xbox Mini, Sams didn't have a lot of information but he believes that this set-top box will be similar to the Apple TV, which might be able to play Windows 10 UWP games. Sams claims that the Xbox Mini might be priced at between $150 and $175. In addition, Sams says that Microsoft could introduce a new standard controller for the Xbox One during E3, but it won't be a huge change from the current version.
Sams also speculates that Microsoft might announce some kind of new version of the Xbox One that will allow for 4K video, but not for 4K gaming, as the rumored PlayStation 4.5 is supposed to support. In addition, Sams says that Microsoft is in early development with bringing the Xbox One interface to more third-party PCs. This isn't a huge shock, as the Xbox One's OS is basically a modified version of Windows 10, but it could allow for Xbox One games to be played on devices made and sold other than Microsoft.
Finally, he claims that Microsoft might launch an all new Xbox hardware revamp for 2017. He speculated the hardware might support virtual reality headsets, but he didn't have enough information to confirm that. In any case, none of Sams' claims have been officially confirmed by Microsoft, so take all of his statements with a grain of salt. However, if even some of what he is reporting is true, it could make for a very interesting E3 2016.
Update: Kotaku has more information on what they claim are Microsoft's future Xbox hardware plans:
Kotaku's story made no mention of the smaller streaming Xbox devices in Sams' report.
Get the Windows Central Newsletter
All the latest news, reviews, and guides for Windows and Xbox diehards.