No Flash for Windows Phone 7 Series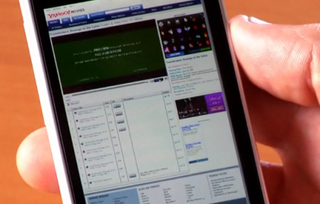 Sorry everybody, but it looks like the list of things that 6.5.3 can do (or will be able to soon) that Windows Phone 7 Series (as we assume it's known) cannot currently stands at one:
Adobe Flash
So reports Phone Scoop, who quoted Adobe as saying "Microsoft and Adobe are working closely together. While the newest version of Windows Phone won't support Flash at initial availability, both companies are working to include a browser plug-in for the full Flash player in future versions of Windows Phone. More details will be shared at Microsoft MIX next month." Lest you be tempted to think this was a mix-up, Engadget has confirmed the story independently.
We're hours away from Microsoft's big announcement - stay tuned and be sure to keep an eye on https://twitter.com/wmexperts for more updates!
Windows Central Newsletter
Get the best of Windows Central in in your inbox, every day!
Adobe is being squeezed by Apple and the promise of HTML5. They need to give Microsoft whatever it wants in order to get Flash on these phones. For once Microsoft is bargaining from a position of relative strength in the mobile OS market.

Maybe I'm thinking of this wrong but they say the full Flash player right? I always figured there was a flash mobile which is a custom version and "lite" so to speak. I mean full on flash on the PC can pop newer cpu's up to 100% (at least for one core anyways), do you really want that powerhungry thing on your phone as well? I think I'll pass, if youtube makes the big switch to HTML5 for it's vids then that's the first nail in the coffin.

Slightly misleading title there. They say no flash at first but it'll come. Your title makes it sound like never.

flash 10.1 for phones was announced august of last year. and it's still not here. so it comes as to no surprise that it wont be ready for wm7. it's got to come out first for wm6.x.x.i mean release the beta already! i can wait for wm7 since i renewed my contract for 2years & got a sprint touch pro2 with malatesta rom on it THAT I'M WAITING FOR HIM TO UPDATE! great rom but wheres the card games and the sliding sound icon app. anyways im still waiting for you guys to release something ALREADY! tried of waiting.

Oh noes! No flash ads taking up space on my tiny smartphone screen?! Heavens!

Trust me- all those ads are being rewritten in jquery as we speak. They'll be there, clogging up ur phone's tiny cpu soon enough :)

no multitasking and no flash support? me and my family will moving to android soon for sure

humm if slingplayer is released i may join you.

Hello
Oh I did not know that Windows Phone won't support Flash.I came to know about both companies form this post.Thanks for this informative post.

this is the kind of headline i'd expect from engadget but not you guys they have said it wont be ready AT LAUNCH...not that wit wont be ready AT ALL it'll come soon but they're still writing it is basically all they're saying. MS and Adobe are working together (like apple should've done) and it'll be coming soon, but there wont be any Flash support AT LAUNCH

ah, just clicked on the OTHER POSTS BY THIS AUTHOR button and noticed that he's only posted 2 stories... 1 is this INCREDIBLY misleading "look, winmo won't have flash either" story
the other is promoting the iphone/ipad blog. pro-apple troll?

ok , apologies, i withdraw my last statement...seems my browser fubard and didn't load the "other stories" correctly. he HAS written more than that.

If you couldn't see this coming, then you're very very blind.

To be more accurate, we should say there won't be in-browser Flash and Silverlight support at initial launch. The browser plugins are so challenging that they won't be available very soon. However WP7 natively supports standalone (out-of-browser) Silverlight applications, so does XNA games.

The gadget and its features are nice. This sounds interesting that it has a great support for the internet.
Regards,
gift card for cash

It comes as to no surprise that it wont be ready for wm7. It's got to come out first for wm6.x.x. Thanks for sharing.
Regards,
usa property investment

The companies are working to include a browser plug-in for the full Flash player in future versions of Windows Phone. Thanks for sharing.
Regards,
MovieMonitor

The model you have displayed was really awesome. It got all the features except flash. Thanks for sharing.
Regards,
Salon Software

The article you wrote was amazing and got nice posts. I forgot to say that while those important people to us are still there we should really make them feel how we love them. Thanks for sharing.
Regards,
Reproductor dvd coche

I have used all the kinds of mobiles but never used this before. Its really hard when working on some kinds of applications. Thanks for sharing.
Regards,
argan oil hair

I found that there is no flash on windows phone 7. Its the only disadvantage i found on it. I am happy with the rest of the features. Thanks for sharing.
Regards,
Minneapolis Web Design

Well, you are right about this since people can use this for reading news rather than for other purposes. Thanh @ minneapolis web design and twin cities web design

I really liked your article. Keep up the good work.
I love flowers...I am also interested to send flowers all over the world....

Well, I am so excited that I have found this your post because I have been searching for some information about it almost three hours. You helped me a lot indeed and reading this your article I have found many new and useful information about this subject. wall mount TV

I am just thinking how these phones would be. I have seen the windows phone from Oxygen but not this one. designer shirts

Really a great investigation in mobile phone. window phone 7 series is the great series.And thanks for the sharing this information with us. Thanks to it.

This is a great phone series, the features I think are good enough.

Wow! This windows 7 series phone are really awesome and i would love to buy it some day free mah jong

Windows 7 series is exciting. The oxygen phone that i have do support windows 7 and its really good to work with it Web Hosting

Pretty sure that Windows Phone 7 will surely hit the market like a storm! But nevertheless Apple will stay in its pedestal...

Pretty sure that Windows Phone 7 will surely hit the market like a storm! But nevertheless Apple will stay in its pedestal...Better check this out maintenance guide

It's fine with me. I don't like flashy phones either. However, 5Megapixels is a must for me and Xenon of course. cheap uggs

There are wide array of smartphones. But I still would go for one which won't give me any hassles. Flashy phones don't really excite me.
cheap uggs

In today's trend of smartphones and PDA's, it's really hard to tell which one is great than the other. But for as long as it's user friendly then I guess that will do for me.skis for sale

I just can't imagine what if Amazon Kindle will put together hologram and 3D effects? Thinking of it makes me want to save pennies for me to afford it once it will hit the market! ski boots for sale

I could say that this phone is only appropriate for teen users but as for old users I think this is just too complicated. snowboards on sale

Without flash you can imagine to buy such phones. I think then it would be better to buy iphone or mobiles working over android Acai Berry Health Benefits
Windows Central Newsletter
Thank you for signing up to Windows Central. You will receive a verification email shortly.
There was a problem. Please refresh the page and try again.