Nokia announces InNote and Papyrus, two note-taking applications for your next phablet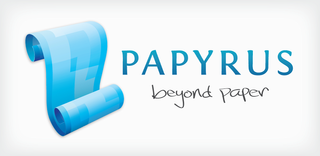 Nokia World 2013 is here and if you blink you'll miss a handful of stories coming out of it. Nokia has just announced two new note-taking applications for your Lumia 1520 and devices. Both apps are already wildly popular on Android and are now poised to take the Windows Phone world by storm. InNote and Papyrus are coming to Windows Phone.
When you have a device as big as the Lumia 1520, you're going to want to take some notes on it from time to time (if not always). InNote and Papyrus are set to help you take as many notes as you want on your new phablet.
On Android, both apps are powerful in their own respects. With Papyrus your doodles and writings are created as vectors, so you can infinitely scale them. With InNote you get powerful features like sharing notebooks as PDFs, the ability to mark up map images, and much more.
We'll of course have full, in-depth hands-on with both of these apps throughout the day here at Nokia World 2013. Have any questions about either app? Ask below and we'll be sure to answer them in later posts.
Omfg! Papyrus is owned by American Greetings. Go AG!

Well, may I sucketh thy tits then❔

Innote is already available. Downloaded on my 920.
http://www.windowsphone.com/en-us/store/app/innote/ef78e338-408a-4598-a87c-8afc35efd9ef

Whoever's waking up (EST) is going to have a heart attack when they open up WPCentral.

Haha I agree with ya. Im in Vegas and couldnt bear to go to bed before everything thats happening right now lol

I am in the EST... Need to reevaluate my life a little but I woke up for the event lol

I had that very feeling a few hours ago haha. WPCentral felt like a goldmine when I opened it this morning lol.

Yep, this is what I woke up to this morning: http://i.imgur.com/07nuJF8.png

This was me today. My head almost exploded with the amount of updates!

Would have been nice if the 1520 included a stylus to complement these apps.

you can use a banana as a stylus why would you wanna pay for it just use the pen you already have

Well, a dedicated stylus could provide improved accuracy, at a minimum. But it could potentially enable other capabilities as well- assuming the device and apps were also optimized. Take a look at the Samsung Galaxy Note 3 stylus or the Surface Pro stylus and you'll see that there are a lot of possibilities when you have a "smart" input device. To make a weak analogy, think about going from a one-button click-only mouse to one with multiple buttons, scrolling and the ability to grab and drag items.

How do these apps compare to OneNote? I assume that you haven't got your hands on them yet to review? l love my Surface/OneNote and this Papyrus app sounds interesting. l love the WP8 OneNote app a lot too, however it doesn't have the drawing features of its desktop/RT brethren.

I use the Papyrus app exclusively on my Galaxy Note for note taking/drawing/doodling/etc, and I think it's really a solid app. Good to hear (and frankly a little surprised) that it's coming to WP.

one note does not have drawing so they solve different needs

Speaking of stylus, have they announced a stylus at all for the 1520?
As an optional accessory maybe?

INNOTE is already available in app store.....downloading in my L620 :)

Wow. I hope this causes MS to step up their OneNote app development.

How do these work without a stylus?

Although it looks like Nokia aren't including a stylus with the 1520, maybe it's possible it could be integrated into the flip case? Just a thought.

Waiting for the stylus announcement

Oh man, if only they can get the Intuos Creative Stylus SDK implemented. Mmmmm. I still use it with Fresh Paint on my 520 as a regular stylus, but the prssure-sensitivity would be amazing for handwriting apps.

Meh. I have better things to do with my time than doodle. Unless either of those apps has something as good as Transcriber was on the old Windows Mobile devices, then it's a useless app to me. I heard rumors that Transcriber (or an updated rendition of it) was on its way to Windows Phone. Now THAT would be great.
Windows Central Newsletter
Get the best of Windows Central in in your inbox, every day!
Thank you for signing up to Windows Central. You will receive a verification email shortly.
There was a problem. Please refresh the page and try again.