End of era. Nokia confirms 808 PureView was the last for Symbian.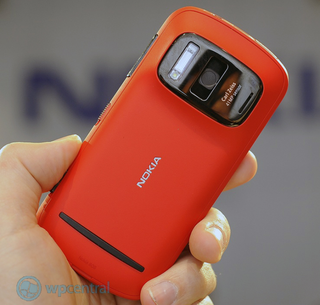 The biggest takeaway from Nokia's Q4 2012 earnings report is obviously that Nokia finally turned a profit after deciding to make Windows Phone its operating system of choice on its smartphones. But one tidbit that also stands out is that Nokia officially confirmed the demise of Symbian, saying that the 808 PureView was the last of the Symbian name. Amongst 22 mentions of Symbian in its earning report, a short blurb from the Finnish phone maker put their former platform to rest:
Now, there's nothing shocking about this. It was long thought that the Nokia 808 would be the last of its kind, but we thought it appropriate to mention that it was now official. Symbian was a much-loved mobile OS for a long time and had a fitting end in the spotlight, powering an amazing 41MP camera in the 808 PureView.
And while Nokia has discontinued its once-popular Symbian operating system, the PureView name will live on. They are expected to reveal a new device, codenamed EOS, that will incorporate the sensor technology found in the 808 PureView. The PureView name has also been adopted as the general branding for all of Nokia's latest and greatest camera technology.
So in true Lion King fashion, the death of the last Symbian device gives rise to new line of Nokia camera technology and perpetuates the Circle of Life (queue Elton John).
Source: Nokia; Via: TechCrunch
Get the Windows Central Newsletter
All the latest news, reviews, and guides for Windows and Xbox diehards.