Nokia working with Continental to intensify collaboration on future automobile developments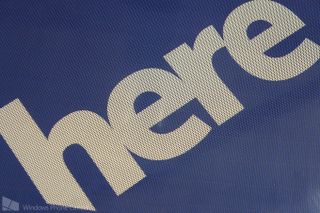 Nokia today announced joint development with Continental for next generation Electronic Horizon, Automated Driving and new Intelligent Transportation Systems based on high precision map technology. Unveiling the intensification of said collaboration at the North American International Auto Show in Detroit, the two companies will look to "bring the Connected Car to life."
The two teams will begin with the development of highly precise map technology for Continental's Electronic Horizon platform, which will enable vehicles to continuously determine its position on the road to within 3-8 inches. Maps will include a range of road information, including lane markings and connectivity, speed restriction alterations, signage and more.
This technology advancement will further bring automation into play with vehicles reacting to shifting circumstances, including changing speed limits and more. It's believed this sort of advancement will improve the overall experience for drivers in areas such as comfort, efficiency and safety.
Continental aims to provide a complete end-to-end connected Electronic Horizon solution, based on HERE services and data, to vehicle manufacturers worldwide. The company is currently targeting vehicles rolling off assembly lines by 2020.
The collaboration between Continental and Nokia not only covers automated driving, but also lays foundations for Intelligent Transportation Systems (ITS). Both parties believe that there will be numerous phases in the evolution towards connected ITS, of which automated driving is one.
Ralf Lenninger, Head of Interior Electronics Solutions, Continental commented the following on today's announcement:
With Nokia shifting the company's focus to HERE, NSN and its patent portfolio, we're excited to learn what Nokia plans to do in the future, regarding not only telecommunication technology, but also tapping into our daily lives.
Windows Central Newsletter
Get the best of Windows Central in your inbox, every day!
Rich Edmonds was formerly a Senior Editor of PC hardware at Windows Central, covering everything related to PC components and NAS. He's been involved in technology for more than a decade and knows a thing or two about the magic inside a PC chassis. You can follow him on Twitter at @RichEdmonds.
I'm excited for more ads in my Here Maps... Nokia def. made the right decision dumping their handsets. It will help make them profitable.

The way to go Nokia, (no pun intended)..

Out of wearable tech combined with graphene that Nokia has been concerating with Nokia Research, I'm interested to see how Nokia will work on Internet of Things. They are pretty much perfect company for that with their largest patent portfolio in wireless tech in the world and HERE.

Good news for the new Nokia!

Nokia should start making cars made of its old model phones that shit will destroy tanks...maybe the world isn't ready for that.

That's less crazy than it sounds. Nokia has a background where they didn't make just phones. And the plastics can easily be used for the cars interior.

Except for the fact that they don't have the millions of devices they made.. Lol❕❕

Thought thats Volvo already

Waaaait to be excited, if nokia does something, doesnt mean it will be compatible with windows phone. Remember skype...

What does Skype have to do with Nokia?

I hate to be that guy, but now that Nokia isn't in the WP business (more or less) besides providing the maps and navigation, what do stories like this have to do with WP? Is it simply that this might eventually work with your phone?

News is news, just be greatfull that you learned something new today..

Thanks for the unhelpful reply!

I hate to be that guy but if it doesn't interest you don't read it.

My god! what is it with these pointless responses? The original question was valid. How this is relevant to WP or the Microsoft software ecosystem is what I want to know.

as far as i know nokia is still right in the WP business. and also what news do you want to hear here? The only reason WP is around is because of Nokia

I know that the deal with MS isn't complete but it basically is done with approval coming from the government bodies that overlook these purchases. And I do know Nokia is important to WP, though not nearly as much as a year ago. I was just asking if this is going to benefit and connect to WP in any way...making the story relevant.

So your saying this story is irrelevant?

If it doesn't affect or possibly benefit WP, then it doesn't matter. Now, if it benefits HERE maps in a way that spills over to WP, then it matters. Hence, that is why I asked.

And Nokia is still relevant because of MS deep pockets. Bit tired people forgetting Nokia state before MS deal, they were worse than Blackberry.

Go on Nokia go be a rockstar in tech once agian :)

So this will be competing with Microsoft and Windows Embedded Automotive Time to separate the Microsoft fans from the Nokia fans ;)

Good work Nokia. Jump the gun on this one.