Nokia sells HERE to Audi, BMW and Daimler for $3 billion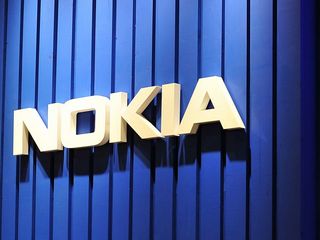 Nokia has announced that it has sold its mapping business HERE to German car consortium comprising of Audi, BMW and Daimler for 2.8 billion Euro ($3 billion). The Finnish company was looking to sell HERE to focus on the integration of Alcatel-Lucent, which it acquired for $16.6 billion earlier this year.
HERE's high-definition real-time digital mapping technology gives the aforementioned car makers the ability to further their research on self-driving cars, and integrate connected services into their next-generation vehicles. The deal is estimated to close in the first half of 2016, with Nokia netting 2.5 billion Euro ($2.74 billion) from the proceeds.
Following the announcement, the HERE team mentioned that the sale will not affect HERE's mobile apps, available for Android, iOS and Windows Phone, stating that the presence of mobile navigation services allows car manufacturers to "extend their product and service offerings beyond the car."
With the sale of HERE, Nokia will function as two business entities: Nokia Networks, which provides network and telecom infrastructure; and Nokia Technologies, which will continue to develop technology products such as the recently announced virtual reality camera OZO.
Source: Nokia
Thanks DJCBS!
Hmm will it affect the maps licensing agreement between Nokia and Microsoft?

you didn't watch the video? There was specificially Microsoft mentioned. It won't affect anything. Here will remain a separate company so its crucial for them to maintain their customerbase or else they'll lose a hell of a lot of money.

Right, Audi, BMW and Daimler have a vested interest in maintaining what has been a free product for all three mobile operating systemes that takes the place of a $2000 nav system in their vehicles. I'll believe that when I see it. Just like we still have Beats Music since Apple bought them. Just hope MS Maps picks up the slack, does decent nav and maintains offline maps. Google Maps is pretty freakin' good, but it doesn't have that. (yea, small areas, but not whole states or countries. Can't even get my whole city off-line with Google)

If it were any threat to MS mapping, MS would have acquired it/them. 3b is affordable for MS.

With here and MixRadio gone what quality apps will wp10 have?

Hello mix radio will be there it will be handled by line I think that's better because they will try to reach more people so they will be focused in that particular department so I think that's better just need patient ...

That's why we Windows phone 8.x and Windows 10 insiders are still waiting for a new MixRadio app, right.

Did you even read the post? Seriously.

No. HERE will not vanish. It just has a new owner when deal closes. German car makers will not do Nandelas and wind it down.

No. HERE will remain an independent company like they currently are (they're held by the Nokia Corporation but they're a separate company) and pretty much everything will remain the same except it will be Volkswagen and BMW calling the shots when it comes to major final decisions. Posted via the Windows Central App for Android

They're not going to discontinue the apps if that's what you're afraid. Although I don't think I'm the right person to join you when it comes to worrying about the future of the WP apps... :P Posted via the Windows Central App for Android

Yeah you can see what will happen, they've now got a team of in-house devs who can write WP apps, so they'll bring their iOS and Android apps to Windows.

Unless they decide there's not enough WP users to justify further development, everything will be fine.

Well that would be a very easy decision for them to come to..

Yep that's show right there it doesn't matter ms has a true turn by turn app in w10 and its not branded here

The difference this time, is W10, these companies use Windows for business meetings/travel (laptops, desktop, tablets etc) so in the worst case scenario, which would be the market share of WP is still low, they will surely have interest in developing for Windows, as it might make sense to use it on a Tablet etc, so if they do develope for Windows, I'm sure they would be willing to make small code changes and exist on WP as well, than not.
----------------------------
An even worst case scenario would be they would just port over their apps, since it doesn't require as much work to port over through MS​ "app coverters," they have more to gain, than to lose by porting over an app, since it doesn't need nearly as much resources or effort. ----------------------------
Besides that and without realizing, I've been using MS equivalent to drive, which works great and I was surprised, at first I thought it was an updated look for Drive for w10, only to realize later it was MS's app. There's some layout cleaning to do in some parts, but otherwise it works great, so wouldnt be worried even if we lost here maps but I highly doubt we will.

They did give a reason. Becuase companies are using it for their mobile OS and if they do that they could easily make apps for tablet/desktop AND WP. Im not sure what you think W10 hasnt made a difference in yet. It soft launched meaning not everyone has had the opportunity to get it yet. And W10Mobile hasnt launched yet. It should launch in October. I know technology moves fast but its been like 6 days...

"so they'll bring their iOS and Android apps to Windows.". Can I have some of what you are smoking?

Ever heard of project Astoria? in 2016, both Audi and BMW will get their Android/iOS apps running on Windows mobile devices. There is a plan to run apk Android apps in Windows 10 Mobile without any recompile of code, this is going to allow big software companies like car companies to put their software on Windows mobile devices.

I wonder about that now that I no longer have any Here! apps for my Lumia 925 running Windows 10 build 10166..!

This is my concern. All Lumia branded apps have vanished from the store.

Here is okay for occasional use but I gave it up ages ago and downloaded a proper Sat Nav app that is way better.

TomTom is crap. Garmin which uses HERE data is rather good.

That was Microsoft's decision not Nokias. Nokia wanted to keep the Here apps also for Windows 10 but Microsoft was against it. They want to push their own apps instead.

I think that on windows platforms MS took the developing responsibility for client apps. So those apps would not be updated by HERE. So yes its Microsoft's decision.

It shouldn't and if it does i believe MS wants to just purchase map details grin third parties. They sold off part of their Bing map tech and they didn't even attempt buying here map. Even tho it would have helped them integrate the tech into Bing and have a better map option for intentional consumers. I am waiting to see what they're up to.

Nokia just bought Alcatel-Lucent, price is more than combined sell price of devices & services division + HERE. It's more buy buy buy. Thoug they will not use any cash on that deal so its also money money money in hand.

It was good chance to Microsoft, Apple and others but it's the market game

Nadella decided to be on the passenger seat of autonomous vehicles.

Apparently BMW is cooperating with Apple in designing a car.

Damn my Mazda is stuck with Tom Tom.

Well wouldn't be able to tell you what's worse..being stuck with tom-tom or the Mazda:p

think he just wanted to proof my point:)

Already thought you were a dimwit.
You just confirmed it. :p Btw next time u build a car that can win Le Mans open your mouth about Mazda.

So your Point that Mazda is a good car is that they won Le Mans in 1990 and 1991.. Funny... With Yankee Doodle I suppose you are referring about US Cars, arent you? Funny as well because German Manufucatures are basically leading in the statistics for Le Mans.

What a sad way of looking at Mazda. If you're not aware, Mazda is the only small Japanese brand that actually builds reliable cars while concentrating on driving dynamics. You want to talk motorsport? OK, lets do that. Guess which car owners get to compete in THE MOST number of track events planned in the US? Its cute that you think Le Mans is the final yardstick to measure a brand's worthiness. The only racing I respect is the one that is within reach of the ordinary citizen. As far as the actual cars, I would rather be "stuck" with a Mazda that works than my very own Audi and VW cars that throws a CEL every month. Hell, even my Evo with a fully built block isn't as unreliable.

Ancient is the last time Yankee doodle won anything worthy in the real motorsport world. Enjoy being a hamster

Mazdas are what's up. Making beautiful and fun to drive cars these days.

But they're owned by Ford now which makes them dead to me...

Mazda hasn't been owned by Ford in years! They separated like 5 years ago.

Nokia is sitting on billions now after the sale of HERE and their handset division. They can do all kinds of awesome stuff with that money, the "RIP" moniker from you is quite laughable.

Given that Nokia used to sell boots I'd say one could expect it to survive in some form or the other

Nokia has billions of cash plus they are profitable, they had 500 million net profit in Q2, so you go and RIP.

Judging his post by the use of smileys, I think it is sarcasm.

As long as HERE Transit still works on Windows Phone, I do not object.

HERE Transit and HERE City Maps were both removed from the store. Can't install them anymore.

So I'm supposed to be bill gates son because I'm able not only to find transit on the store but even download and use it..lol

From which store? It's still in the UK store and it still works just fine.

Yeah, I'm not sure what he's talking about. HERE Transit still shows up in my region's Store too.

They do not show in the US store on Windows 10. Phone is beta but the store isn't.

Well, the Nokia I knew when I got my first Windows Phone is completely ripped apart now.

Nokia is just trying to be profitable and make money. Hence...selling off some of its divisions.

I remember Nokia had paid around $8-9 billion to Navteq in 2008 for their maps and at that time they had a cash of around $12 billion in their bank account.

I wonder if Nokia retains any of HERE's patents/intellectual property?

Good question. No official info on that yet.

Really happy it stays in European hands. Even better in German hands, as I think they'll be able to do great things with it, maybe even in self-driving cars.

+3310 Posted via the Windows Central App for Android

Germans better? If they manage Here as they managed European economy..............

Really! I am happy that Apple or some other Silicon Valley giant didn't buy it.

Nokia is going to mega cash rich.. Just in time for them to re-enter mobile

They will not re-enter mobile market, at least not like how they used to operate, because that market is already proven to be too tough with little profitablity. They will just engage in licensing out their names instead to interested OEM/ODM.

They will design phones, and release them to market in 2016 with whatever partner they choose. If that's not re-entering the mobile market, then I don't know what is.

They used to produce the phones themselves

Almost no one manufactures their phones nowadays. Apple never did, Sony doesn't, Motorola doesn't...Microsoft won't either going forward. I think only LG, Samsung and HTC manufacture their own phones still and I'm not sure about HTC. Posted via the Windows Central App for Android

Can't tell if you're serous.

Good maybe I'll get hi-fi voices back. Posted via the Windows Central App for Android

Did it really worth buying? I mean if someone can afford any of ABM cars, they for sure can buy any phone that supports HERE.. I prefer having it on phone and wouldn't like to reach for GPS onboard when I need to zoom in and out or to do something else. Someone I know is/was diehard fan of onboard GPS "Ooh this car has GPS type of person.." and now he's got that car with GPS and guess what..he uses GPS from his iPhone

I never use GPS on my phone for example. I always use the one built into my cars dashboard.
If my next Mercedes comes with HERE and I can manage it through my phone, even better. Posted via the Windows Central App for Android

My Pinto doesn't even have a radio.

Same for my batmobile as well. ;) Posted via the Windows Central App for Android

And then you hit your head on the bedside table and wake up ;) Posted via the Windows Central App for Android

You're thinking too small, the car companies didn't buy HERE just as a feature for their customers. They can get so much information from the mapping data and the article even mentions one of the uses: self-driving cars.

Use a new dashboard system, they aren't awkward any more and although they aren't as nice as your phone they are designed to work without distracting you. Now, imagine stuff like from your phone "drive my car here" --> car needs maps to do that (self-driving). OR "send route to car" --> better integration. etc. There's many reasons for the purchase but most importantly independence. They aren't dependent on some huge tech company that doesn't really do maps great (google & apple). TomTom is the only independent maps maker that I know apart from Here.

I still don't understand Microsoft not buying this. The mapping business is one of the ways to get Windows in cars

Microsoft fucked up very badly trying to get into the car market. The initial release of Sync on Fords was a massive disaster with what was described as laggy, unintuitive, and slow. Microsoft lost that market when Ford announced their intentions of going with Blackberry's QNX. Naturally the purchase of HERE wouldn't have helped. Doesn't matter how solid your mapping tech is if you can't access it reliably and safely on the road. The rise of Android Auto hasn't made the market any less competitive.

That had nothing to do with MSFT, the hardware (graphic cards) in the Fords were inferior. In the the Fords being sold now, the hardware was significantly improved and the bugginess has also disappeared...

You're talking about a company that still struggles to develop a decent web browser in 2015. Maybe in 2050 Microsoft will admit that self-driving cars are the next big thing...

Um, Edge is pretty great. Whatchu talkin bout Dave?

They couldn't buy it because the German car manufacturers threated to terminate the business relationship with anyone who bought HERE if they couldn't buy it. http://www.faz.net/aktuell/wirtschaft/unternehmen/kartendienst-autoherst... German source It's a powerful threat because a major revenue source for HERE is map licensing to car manufacturers, however if the Germans (whom own a lot of car brands - especially of the luxury kind) all just threatened to not use the product then what use is it to buy HERE, especially if you want to get into the car business? So it's better to let the consortium buy HERE with a promise that they would fairly license the map data. Plus if MS buys it they'll probably get the EU breathing down their necks all over again for very little gain (as the Germans will not do map business with the new HERE owner). Again, better let the EU look over one of their own and if they play rough, MS gets to take them to the EU court and have the moral high ground for once too. It's really not that bad that they give up on it.

Old news. But what does it say for us USERS!!!?

Right now, nothing. They did mention in the video that that was one of the areas where the new owners saw room for improvment and were critical of. Getting the brand out there and know among consumers is key for crowd sourced, immediate information (POIs, traffic, etc.). Also not sure why you're saying it's "old news" the sale was only made final today.

So there shouldn't be an article about it?

At least it wasn't some tech giant that wouldn't look after it well (see how google & apple treat their mapping data, very lackluster) and not to the perky upstart that is going to implode very soon (Uber).

Google and Apple release new features for their mapping solutions constantly, so I have no idea what you're on about.

Uber is backed by some of the biggest industrial titans...not imploding anytime soon, they have billions in cash...

All here apps are gone from the store.

Microsoft doesn't want to have Here apps in Windows 10. Nokia wanted to keep them for Windows 10 but Microsoft wasn't interested as they want to push their own apps instead.

Stop going around and spewing the same shit bro...the apps are still there in the store...and nobody knows what's in store for windows 10....Frickin Fud spewer...

I have them installed from an upgrade or restore but they aren't in the WIndows 10 store yet. The Win 10 store being universal is technically out of beta now. MixRadio really has no equivalent on the MS side. Groove is subscription only for radio so I hope it isn't being killed off.

Well if Nokia was gonna sell it to someone, I prefer it was to these guys . Better then Uber, Apple or anyone else getting it (Except Microsoft, the one i would have prefered to buy it)

Microsoft paid 8B+ for Skype but coupldn't pay 3.5-4B for Here?

they can but their focus has changed since they have a new boss :-)

Where would that fall in the hierarchy of Microsoft? 4 billion dollars is already a massive commitment, and they just recently finished up dealing with Nokia's phone purchase.

Microsoft sold its own mapping division. What does that tell you?

They sold small imaging acquisition unit. And it tells that they want to outsource all data, most of which comes from HERE. Getting rid of redundant image team would as such be a wise action also if combined with buying HERE. As of now Nadella has no play on autonomous cars, which may be a big strategic plunder on the long run.

Any confirmed info on what will happen with HERE in our phones?

Nothing will happen, as stated in the article.

Can't believe Here Maps, Transit, Drive have been removed from the store...in my opinion this was the best mapping/journey planning service available anywhere! Major loss for the platform.

They're all still in the store for Windows Phone 8.1, just checked a few seconds ago.

That was Microsoft's decision not Nokia's. Microsoft doesn't want to keep Here apps for Windows 10.

Was just reading a lot of Windows 10 users (not mobile) were complaining of issues with the apps since they upgraded to W10, maybe the HERE suite of apps has been removed whilst they are rebuilt and then relaunched in the Windows Stores. Let's hope and pray!

Looks like the German automakers are set for the self-driving future. I can't say I expected this outcome, but it does make sense in the grand picture.

Goodbye Windows phone/mobile support. Just a matter of time before they drip

They will. Everybody will Posted via the Windows Central App for Android

*facepalm*
"The HERE team mentioned that the sale will not affect HERE's mobile apps"

Ever read about project Astoria? probably you haven't, but it will make apk Android apps code to run on Windows 10 Mobile in 2016. Big software companies like cars will make Android software now available for Windows Mobile.

*before they drop support.

The only difference between Windows 10 Mobile and Android on 2016 will be Google apps/search/services running on Android on the backend while WIndows 10 will run Microsoft apps/search/services, but app ecosystem will be the same

Smart move would be for them to further refine HERE on mobile platforms to act as mass crowd sourcing so as to improve the traffic, average speed and other data for all HERE-powered services (inc. In car systems). Adding in speed cameras again (why was it dropped?) and feedback from users (e.g. "there are road works here") would be useful.

They probably will... in addition to getting the data from all their cars that have it built in.

Germans are noted for being stubborn and their automakers are notoriously slow in implementing changes requested by their customers...you only have to look at the sorry state VW USA is in to see what I'm referring to...

I think you're mistaking careful with stubborn. They can't just do something customers want without making 200% sure noone can die from it.

Germans treat driving like Americans treat flying.

Hmmm... VW just overtook Toyota as the biggest car manufacturer in the world. They must be doing something right?

I never used Here, but a lot of Bing maps data comes from Here. What is going to happen there?

Will it be preinstalled in future Lumias?

I read in time of India that maps app in windows 10 uses HERE maps,is it true?

Yes, bing maps uses here mapping data. MS does not collect their own street/map data.

I object that. Japan is a good example of how different HERE and Bing Maps

R.I.P. public transport informations.

So my question is this, Nadella said mobile first, other than a phone, I can't think of anything more mobile than a car...automakers are offering Apple Carplay, Android Now and MirrorLink, what is MSFT offering? I'm getting fed up with being patient as a long time WM/WP user...MSFT looks to be taking another backseat again and will lose out as it did with mobile phones...then there's that...

Alrighty, at least it wasn't apple. I would hate for them to do that...

I practically dont use here maps anymore the new Microsoft maps does a really good job

Am only sobber for MixRadio that was removed from the store after it was aquired

Nokia is a sinking ship nothing else everything that defines them is on sale. If they put every of their app on other platform long before others offering they earn a lot of money and they will still present in the market

A sinking ship that retorted profits and growth in all divisions last quarter, again?
Get me a ticket to that sinking ship. Posted via the Windows Central App for Android

Mr. Kahif, The article itself said: "The Finnish company was looking to sell HERE to focus on the integration of Alcatel-Lucent, which it acquired for $16.6 billion earlier this year." Also, their share value is on a substantial rise.

Maybe now the new buyers add new features like more users' interaction (hello Waze!!!)

Here (Nokia) used to have Trapster, but shut it down not long a go...

Well that's that. Hope Microsoft will build out their own map service to match Here features

No, no, no ... The idea of a self driving Audi or BMW seems like a crime :'(

Maps are Maps. There is always a new map every year.. If you go old school.
Windows Central Newsletter
Thank you for signing up to Windows Central. You will receive a verification email shortly.
There was a problem. Please refresh the page and try again.