Nokia will be back in phones in 2017, so long as you like Android
The long-awaited return of the legendary Finnish brand to phones is on the horizon. So long as you're not expecting Windows.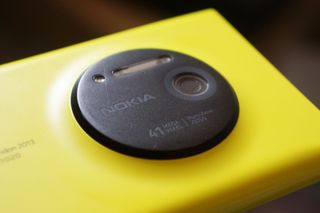 (Image credit: Windows Central)
But hey, Nokia is back! That's good, right?! After the short-lived tenure under Microsoft's mobile platform, Nokia disappeared from phones completely. We always knew that wouldn't be forever, and just like the N1 tablet from a couple of years ago, it looks like Android will be the way forward.
As is being reported by our buddies over at Android Central, HMD Global has secured the rights to make phones under the Nokia brand for 10 years. HMD itself is made up of ex-Nokia staff, so the essence of the company is still there at the core.
The phones will be made by a subsidiary of Foxconn, you know, that company that puts the iPhone together, and we're expecting to see the first fruits of this new era for Nokia sometime in 2017.
We never really expected Nokia to ever come back to Windows, but with such a loyal and fanatical following across the globe, there will be a lot of folks out there delighted to see the name return. As for us, it's business as usual. Nokia-free Windows. If this is the news you've been waiting for, head on over to Android Central and tell them how excited you are.
Windows Central Newsletter
Get the best of Windows Central in in your inbox, every day!
Managing Editor - Tech, Reviews
Richard Devine is a Managing Editor at Windows Central with over a decade of experience. A former Project Manager and long-term tech addict, he joined Mobile Nations in 2011 and has been found on Android Central and iMore as well as Windows Central. Currently, you'll find him steering the site's coverage of all manner of PC hardware and reviews. Find him on Mastodon at mstdn.social/@richdevine
Not much to be sad about. Nokia is toast in Android market. There is just no room for any premium handset after Pixel and Samsung. If companies like Sony and HTC are struggling, I have no hopes for Nokia. But at least this will silence the brigade who kept screaming Android would have saved Nokia - just watch it go down Philips path.

Exactly. With Microsoft, Nokia (The real Nokia) was a big fish in a small pond. With Android, they're going to be a small fish in a big pond, several years late to the party in saturated smartphone market. Out of the hundreds of Android OEMs, only two or three are making any profits. And this time, they won't have Microsoft paying them. All I can say is 'good luck.'

Except this isn't the debt laden Nokia. MS has cleaned them up and now they have the opportunity to make make higher profits without the overhead. They no longer have factory expenses to contend with. They also have a great name and as long as the phones are priced competitively and the quality is good, they should do well. I have been a Nokia man since 1995, and thanks to them, I discovered WP. I'm glad to see them back, but I won't be going back because I really prefer the WP UI.

Not much to be sad about. Nokia is toast in Android. There is just no room for any premium handset after Pixel and Samsung. If companies like Sony and HTC are struggling, I have no hopes for Nokia (foxconn or whatever those few ex-Nokia employees call themselves now). But at least this will silence the brigade who kept screaming Android would have saved Nokia - just watch it go down Philips path.

I don't see why "Nokia" couldn't just take one of their Android phones, and retrofit it with Windows like so many other OEM'S have done already.. It's a guaranteed sell to a specific group of fans,, especially if the device is great.. Why not? The OS is free. In limited quantity they can't lose.

Be interesting to see what happens as the Android market is absolutely swamped

Swamped? I prefer "exploding".

No swamped. To many companies make android phones there killing each other before you know it.

It was an Android pun...forget it.

I got it! (A couple Captain Serious's missed it obviously.)

Well, the platform has 80% market share, I think they'll be just fine.

The platform does, but much of that is Samsung.

Well, what's the worst that can happen? It's not like they'll lose $10 billion and layoff 10,000 people...

The only real players in Android are Xiaomi, Huawei, LG, Samsung, Google Pixel, Nexus series, and HTC. everyone else if fighting for that tiny 1%

I never considered there might be android brands with lower market share than lumia. Curious to see what I can find from that now.

At least in India you got to add Lenovo to that list. Believe you me !

Me... I mean you, I mean me.... LOL. Just kidding ;P

"The only real players in Android are the following 25 companies I am going to ramble off" ;)

Agreed. Only one handful make Windows Phones, only one company makes iPhones and EVERYBODY else makes Android phones.

The ballmer deal was awful, no wonder he's out. Should of secured a better deal to own the Nokia brand longer.

What's the point if Nadella is killing Windows Phone?

He's moving from Windows Phone to Windows 10....... Mobile.

Nokia still has a positive recognizable brand by many people, so they could still stand out in the Android market. I'm sure some of the WP converts where pulled in by the Nokia brand. It will be interesting to see if they can continue the awesome line of great cameras in phones.

Oh, thats too bad. Always thought Nokia is big part of Windows. Never thought they would leave this platform. Feels like betrayal. Lol

Who cares. We all know the end game is what ever Panay has up his sleeve. That is going to decide the fate of the Mobile division for Microsoft.

Please. Panay had a Band 3 up his sleeve and couldn't even get that out LOL.

So you're trying to tell me nothing is coming? LMAO. Ok, clown.

That's exactly right. Nothing is coming.

Re: missionsparta,
"Clown"?
Name calling?
Very intelligent.

If you come in here make claims just for the sake of causing in argument...then yes...clown.

Your comment might actually make sense had a Band 1 & 2 never been released...

Im starting to think it might have been just a customized Band 2

I'm starting to think they need to dump Nutella and put Panay in charge of operations. He has the know how, understands what we want, and shows a passion for the company and devices...not just money like the clown I mentioned earlier.

Nadella has done more for Windows, and Microsoft in general, than Ballmer ever did.

hahaha....sure. All about quick money again and not worried about where this company is in ten years.

No. Nadella is an outstanding businessman and has a real vision for where he wants the company to go. Panos is an amazing designer and you can tell that he has a real passion for the Surface family and a clear focus on making the best devices possible, but not much beyond. Putting Panos in charge would be a disaster.

Nutella is in this for a quick money grab. Youre just falling for his B.S.

Yeah, just a quick money grab. That's why he decided to spend $26 billion in LinkedIn. That's why he has a roadmap laid out that spans from 2014 to 2019 and possibly further. Definitely just a quick money grab.

Linkd...another great pick up. They can't figure out what the hell they are doing with Skype, lets throw another social media environment into his twelve reboots. LMAO

Skype is a communications platform and LinkedIn is a business oriented social media site, which its aquisition ties in with the roadmap nicely because of their ties into the enterprise. Two different things. And what twelve social media reboots does Microsoft own again? They may have many versions of Skype but they also have many versions of Office and OneDrive for different platforms. You, sir, are seriously misinformed.

My point is, he has rebooted Skype I dont know how many times because he doesn't understand people. You watch and see if Linked doesnt go down the same road.

Skype was rebooted once upon acquisition. In fact its infrastructure needs to be rebooted because it largely still uses peer to peer messaging. Why do you think you dont get read reciepts? I am obviously missing something, please explain what you mean by "reboot".

I really? That's news to all of us. Its is own entity, its now part of messaging, its now not part of messaging. Oh, wait.... its not BETA after its tenth year. It's a joke and Nutella is a joke.

Ohh your mad about the messaging app in Windows 10 and its Skype integrations. Then they went and made a legit skype app as a UWA. I can guarantee that the CEO of a company that big is not at fault 😂 how about you research whoever is in charge of the skype team instead of blaming Satya.

Yeah...only the good stuff is his doing...all the stupid **** has nothing to do with him. Hahahaha. You must be a government employee. LMAO

Because being a government employee somehow means I favor him? Like I said, he's a great businessman who knows where he wants the company to go. I dont know how it works specifically, but I do work as a dev so I know that the big picture comes from the guys above and the details are up to whoever is in charge of that division. Panos is responsible for a lot of the surfaces success, not Nadella. But Nadella is responsible for the entire Universal Windows Platform and Windows 10; that is a broader vison. Things like focus on AI, holographics and azure were his decision. The decision to put FPGA's into Azure was not his choice, some other lower level guy in charge of azure. Whatever your beef is about skype has nothing to do with Nadella. The only influence he's had on skype is messaging and bots as a platform. So again, who's in charge of skype?

In the end, the CEO is in charge of everything. This isn't that confusing...let me rephrase that...this isn't that confusing for the majority of us.

Well, your 'legit' skype app sucks donkey balls at the moment. It isn't usable until it can ALWAYS deliver a SMS or at least notify you that you have one.

I'll add to that: It isn't usable as long as you can't delete a conversation. What a ridiculous app/platform.

No research required lol. He SHOULD BE in charge.

Now you're just rambling. You say he has no plans for the future yet scoff at the LinkedIn acquisition. UWP is a big part of the futuure also. Win32 is going to be around for a while so it's going to take time for UWP to reach feature parity and really take off.

LMAO...your whole "schtick" is one giant ramble.

You claimed Skype was NEVER rebooted. Then when my post proved you wrong, YOU CHANGED YOUR POST. So I guess that is all we need to know.

Dont know about the regular consumers, but my company and several other IT companies rely on Skype for business for their internal communications. And if you need the numbers, my company itself has around 0.2 million employees all over the globe. So I really dont think that Skype acquisition ​was a failure

Nutella :D you made my day :)

Panay is in charge of Devices overall and if the new Mobiles device or devices are good enough, the board will give the OK. And if the new device is great, it is supposed the new sensation for Mobile

The Mobile division does not exist anymore for long.
But, Mobile is the new Windows and Office. All the rest is legacy code for as long as it is absolutely necessary to drag everyone along.

The mobile division hasnt existed for a while. Its all Windows.

Microsoft is the brand to follow now. Wish Panos gonna bring soon the ultimate windows phone to the markets worldwide.

Be interesting to see what sets it apart from the usual suspects.

They got screwed by Microsoft. Glad to see them back.

That's an interesting choice of words you used - if my hunch is correct, the magic new device may literally be something Panay has up his sleeve.

Nokia was fired by MS. I think a lot of folks in Finland would say that MS betrayed them and I'll bet the Nokia Android offering sells really well there.

Buying someone and firing them are opposites. Nokia was firing Microsoft and switching to Android. Microsoft then bought them to keep that from happening.

Nokia was firing Microsoft? What?!

Yeah, they were moving away from making Windows phones and were adopting Android. Nokia X was just the start. That forced Microsoft to buy Nokia's phone business in order to save Windows Phone.

DDA, blame Microsoft....they screwed Nokia around....to bad, I loved my 1020. but with no 10m support out the door it went!

Did you miss when they sold the division to Microsoft?

They're probably referring to the thousands of ex-Nokia employees Microsoft laid off

Exactly....Microsoft did this to windows phone/nokia...NOT nokia...when MS bought Nokia, It was supposed to be a team effort to push the platform, until Nutella got his mitts on it, and the bean counting started....

I guess Nokia can say the same about Microsoft as well.

Nokia phone is only known to the Windows phone world over the last few years. No one in the Android world knows Nokia. So it will not be easy at all for them.

Not that Nokia was making phones for many, many years before Windows. Not at all.

Still have my N80 somewhere...

I Occasionally have to pull out the E71. Long battery life.

@Pynchmail Nokia was one of the world's most dominant phone brands for years. The name still resonates with many consumers and the industry as a strong phone brand.

Yep, it was almost to the point in the early 90s that EVERY phone was either a Motorola or a Nokia. Sure there were others, but not to the point like it is now.

yep...back when I was selling phones there was MOTO and Nokia....It was pretty much similar to what we have today with Samsung and Apple ruling the sales world and all other pick up some slack....

just to add to my previous statement, Nokia was apple…..putting out high quality devices for consumers. Motorola devices were geared towards business people….grey boring boxes. Nokia had interchangeable face plates of different colours etc…very cool!

LOLOLOLOLOL You do know Nokia has been around for over 100 years longer than MS right? Nokia is plenty known around the world.

I bought 530, 620, 625, 540, 730. Never liked Nokia before they made WP and still prefer HTC in WP world. Will be holding on to 8X to its death.

Same here, that's why my first phone was htc 8x and now a Lumia 950...

For a long time, Windows Phone Central was more like Nokia Central. I started with an 8X as well. Couldn't see myself with a Nokia until the release of the Icon. Now rocking the 950XL. The Nokia aesthetic never did it for me but they made some great apps to help differentiate themselves. I jumped on HERE Maps as soon as it was released to other OEM's. I was jealous of the Nokia exclusive apps. The hardware? Not so much.

What? You are a rare specimen 😃

Never heard this from anyone LOL

My 8XT is still my favorite WP by far. Though my Idol 4S is making it easier to move on...(well that and the fact that Sprint sucks for WM support.)

Same. I'm a HTC loyalist since the 8125. Nokia hardware never appealed to me.

I used to have a 5310 Xpress Music and is was a great little phone for that time. For the new phones I hope they will not just use some licensed design from a Chinese maker and slap the name Nokia on them

Did you also have the JBL On Call 🙂?

I m looking to purchase the 8X again ! My original met a watery grave several years ago. I also own the 520, 720 and 735, and am on the lookout for the 920/925/930. 🙂

I think after what Microsoft has done to them they have the right to resent Windows and go for something else.

You mean how MS bailed out Nokia after years of bad decision after bad decision and then buying their phone division before they went bankrupt? Yea learn what you are talking about before talking next time.

Nokia got an amazing deal from Microsoft, after years and years of being unable to move with the times, Microsoft came along and paid completely and utterly over the odds for their failing phone division. I actually think Microsoft treated Nokia very very well. Nokia's inability to move with the times is what killed the company, maybe if Microsoft's phone OS had been ready a couple of years earlier, they would have stood a chance together, but alas, it wasn't. Nokia were already dead by then anyway, they were just waiting on the certificate to confirm it. Nokia should consider itself fortunate that Microsoft didn't just walk away. I can't see what Nokia would bring to the table in an Android world, they don't have the money for marketing on the level as Samsung, and what would they offer that is better/different. They may be able to trade on their name a bit, but ultimately, are they going to make phones that are better than Samsung's Galaxy range and then spend the $'s necessary to make people aware that it's better, or are they just going to fade into the mid-range where it's even more competitive. I just don't see a future in this, I thought Nokia were going to make money by licensing the name and letting others take the risk...

I remember when the original iPhone launched back in 2007, (my main phone at the time was an N95), Nokia execs boasted about how many 10's of millions units they shifted every month and how that wasn't going to change anytime soon simply because Apple were launching a $600 phone. That kind of mentality persisted way too long as did the slow development of the S40 OS to touch screens.

envoi, not just nokia, blackberry as well as others.....like balmer..

You know the fact that Google offered Android to Nokia and Nokia laughed them in the face? Stop embarrasing yourslef and listen when grown ups are teaching you. Sry the reply is to the wrong person.

Why are you so mad? MS didn't bail Nokia. Do you really think what MS did saved Nokia? Ha! Your comment makes no sense.

Microsoft subsidized Nokia's phone division for years before they LITERALLY bailed them out with the acquisition. So, which part of that comment doesn't make sense?

You are looking at the acquisition while I'm looking at what happened after the acquisition. You are thinking of the company Nokia while I'm thinking of the brand Nokia.

They paid royalties for the phone brand Nokia and the division(7.2 billion) and Nokia also got off the paying the 25000 working in that division. And it hurt themselves that WP was not ready earlier or the current evolution to W10M that would have come earlier as well to fight iOS and Android.

The Nokia brand was not included in the acquisition but the Lumia brand was. Microsoft also had to pick up the failed Nokia X experiment. It wouldn't surprise me if Nokia tries the same thing again. A fork of AOSP with their own services infrastructure. They might as well try everything that Blackberry has. Or, they could strike a deal with Amazon to make a new generation of the Fire Phone!

Technically, the Nokia brand wasn't included in the acquisition. Figuratively speaking, all we can do is speculate. Arguably, Nokia would have failed long before then were it not for Microsoft. Symbian wasn't lighting the world on fire and Android was already saturated with other OEM's. At the point that the company fails, the brand doesn't matter. No one forced Nokia to cash the checks.

Just because Nokia chose Windows Phone exclusively doesn't mean it no longer competed with Samsung and Apple. It just means they are trying to compete with both hands tied behind their back. Windows Phone was terrible and automatically killed any chance they had to become relevant.

So, what are you talking about? Microsoft didn't do anything to them after the acquisition. They licensed the Nokia brand after the acquisition. That license has since expired.

I SEE YOUR POINT TO SOME DEGREE BUT YOO MAN NOKIA WENT BAD BEFORE ELOP BECAME IT'S CEO. MS NEW CEO NADELLA GOT RID OF SOME OF NOKIA'S ASSETS THAT BALLMER GOT WE HE GOT MICROSFT TO BUY SOME OF NOKIA'S ASSETS. MS CEO NADELLA WAS NOT A FAN OF MICROSFT BUYING NOKIA ASSETS WHEN WINDOWS PHONES SALES WENT LOW NADELLA GOT RID OF MORE NOKIA ASSETS. NADELLA MAY BE IN HOT WATER FOR DOING THE SAME DUMB THING ELOP DID WHEN HE RETURNED TO MICROSOFT WHICH IS NOT PRODUCE A NEW FLAGSHIP WINDOWS 10 MOBILE FLAGSHIP SMART PHONE TO COMPETE WITH APPLE IPHOINES AND ANDROID SMART PHONES

WHAT????? WE CAN'T HEAR YOU!!! SPEAK UP!!!!

I had thought I needed an eye check-up, I don't need one thanks to you hahaha.

When someone types in caps, my first instinct (and it's a REALLY strong one) is to automatically skip over what they said.

Yes, Microsoft forced Nokia to take their hundreds of millions of dollars to develop Windows Phones.

No windows phone, no Nokia for me. I hated Android and still do so.

It's just a mobile operating system, you know. Is it worth directing hatred towards?

ask an Android/Apple fan what he thinks of W10M ;-)

They'll say they hate it without ever trying it :/

Not much.. Outside of sites like this W10M (or WP generally) never made much of an impact. Shame really as there were some great things in WP7/8 but the internal restructuring and personnel changes, the abandoning of 7.x users when thy moved to 8, and the app gap - not just in quantity but quality really hurt WP before it ever had a chance If a Surface Phone ever materialises it'll be a niche product for business users and even then it'll be up against iPhones and Androids in that space.

They'd probably first ask you what it was :P

That's easy....NO APPS, NO GOOD!

They probably don't have an opinion on it. I know many people who switch back and forth from Android to iOS. The general public isn't entrenched in a platform.

Actually, most are. Particularly those entrenched in iOS.

Fanboys usually don't see reason. Android is both a solid and popular OS. Having a preference for Windows Mobile doesn't change that fact.

100% yes. Who wants viruses and malware on their phone??? Fooooorget that mess man!

I dislike Android as far as mobile OS goes, and that would keep me from getting one. However, if there was ever a way to easily get Windows on an android device in a full boot way, I'd be all in on Nokia.

I'll agree to that. I loved and still love the build quality of my old Nokias and would get a Nokia with android if I could flash windows in it.

Check out SquareHome2 for Android and you just may change your mind. Plus you're really missing out on a great app experience and more manual controls in rival Android phones, especially LG ones.

I've rooted many Android devices, and installed many different android based OSes and have to use one for my job. Android will never be my OS of choice.

But its so customizable and this new launcher gives you a nice Windows 10 style home screen with the list view of apps. Plus you dont have to wait for the next best thing aka Surface Phone with so many excellent hardware choices. I was using Windows Phone for four years before switching to Android. Outside of the user interface, there isn't really much else I miss about Windows Phone. If the app and features and hardware choice situation changes I would return in a heartbeat though.

You are on Windows Central. The users here have heard all the arguments for iOS and Android. Most of us haven't made the switch because the app gap isn't relevant. Also, why deal with a launcher that mimics what Windows has built in? Not all of us are waiting for the next thing. I have a 950, and am quite happy with it. It is my daily driver. Now I have an iPhone as well, but that is just for work. Quick answer, these arguments won't get us to move.

Well good for you guys for hanging in there. Nothing wrong with that. I just know for me the apps are relevant. 1. As an Uber driver I couldn't possibly earn money using Windows Phone as a daily driver without having at least some type of companion device to use the Uber driver app. How many Uber drivers are there now? And just fun stuff like being able to watch live TV on my home network or download anything from my DVR to watch offline through the Xfinity app. Or being able to control my DSLR remotely from the phone. You can't deny that there are a lot of apps useful or not missing. And you are in the minority as MANY, even me on Android now, Windows 10 Mobile users are salivating at the thought of an actual Surface Phone. Read the comments and tell me how many "I'm fine with my Lumia 950/XL as opposed to a Surface Phone" on any Surface Phone article you can find. But I'm not here to persuade anyone to switch platforms I'm just saying I used to be in your shoes with the same argument that the app didn't matter.

Nah not missing anything with android. Except headaches

Ay, a serious consideration as many companies don't see the market they need to benefit from making official apps for such hardly-used platforms. Have to see what happens before I make up my mind.

I think they will have a hard time in the android market because the low end market is dominated by companies like lenovo and huaway and high end by samsung. I wish them luck but i dont think that they should abandon Windows as a platform, they kind of have a safe market here. I think they should make phones with both windows and android, that would be rly smart

Just the Moto Z or Pixel will out sell Windows phones combined this quarter and these are brand new devices. Why would Nokia waste any more time with Windows Mobile?

Just the Moto Z and Pixel will outsell Nokia phones this quarter and they're new phones! Why would anyone bother with Nokia phones? See how flawed your opinions are? People have preferences and opinions of their own, let them vocalize their flawed ideas, the same way you perpetuate yours.

2017 year for windows phone do or die.

Ummm...it's already dead. Windows on the other hand, hopefully we will see devices of all shapes and sizes with different radio configurations.

Not designed by Nokia... not made by Nokia.. just a cheap android phone with a brand name... nothing interesting at all...

So the part of article that says "HMD itself is made from old Nokia staff" is a lie according to johnmack the 4th.....interesting

It's fanboy logic, let them have their delusion's.....

Yeah Nokia staff... how does that really make it a true Nokia? Point being is that Foxconn will use a generic Android setup with maybe the looks designed by some Nokia staff. It will still be cheap.

The phones are designed by the same designers that worked on Nokia (now working with HMD), they will be using all the Nokia tech that Nokia was using on WP (and new ones), HMD's employees and leaders are all ex-Nokians, and Nokia Technologies has a sit on the BoD, veto and supervising power over all the products to assure they are trully Nokia. So yeah, sorry to burst your deluded fanboy-in-denial bubble but none of what you wrote is true. This will be true Nokias. In fact, the fact that they will NOT run Windows but an OS that allows Nokia to change whatever they want about it will make them more Nokia than any Lumia ever was.

When you say "this will be true Nokia," I have to recommend that you pump your brakes a bit. I'm sure this resurgence/reassembly of the Nokia team will likely want to establish themselves as something new and modern or else, there likely to have their fate sealed the same way the Nokia Mobile did before.
Also, MS and Nokia didn't make all the details publicly known about how they handled distribution of the Nokia mobile patents and Nokia extremely strong R&D department. If Microsoft or Nokia still have the reigns on those resources, HMD may not be tapping into the true strengths that Nokia's mobile division did have. We'll all have to wait and see how it turns out...

"MS and Nokia didn't make all the details publicly known about how they handled distribution of the Nokia mobile patents and Nokia extremely strong R&D department." I can tell you with absolute certainty - whether you take my word for it or not, it's up to you - that Microsoft has zero hold on any Nokia patents. The patent licensing deal between Nokia and Microsoft was non-exclusive and didn't give Microsoft any rights other than those of using the technology patented. Nokia's R&D also remained at Nokia. As such, HMD does have full access to all the Nokia patents and R&D. They will also be doing their own R&D at HMD, working on top of Nokia's patents. This is the time I should point out that, although Nokia does not have any *financial* investment in HMD, they *do* have a sit on the Board of Directors of the company and significant power when it comes to certification of the devices and supervision of the quality and work being done.

Read the first word in that quote. HMD is not the same company as Nokia. It doesn't matter how many ex-Nokia employees there are. Both companies exist today.

@John Mack4. A company is not defined by it's logo but the actions of the people.

NOKIA was the only reason dragged me to use windows mobile OS. Inside out emotions in my mind : Courage, Love and Hope :
I'm now addicted to use Windows 10M.So no plan to switch into another platform. Joy, Surprise and respect :
Oh man ! this is nokia. They will definitely come up with some innovation and new design.I'm damn sure, They're gonna be a ringleader to all mid-range android OEMs.

I own a Nokia Lumia 930, India. I was bored of using Android and ios. I wanted a platform different from android and ios. The User interface was almost the same in ios, android, blackberry and Symbian. I found windows different and easy interface. I wanted windows and it was in Nokia. Hence, i chose Nokia for windows. And now I'm waiting for Surface phone. I'm surely buying surface.

Same case, same phone. Two years with my L930 and still going.

Same, with every words you've said.

Since Nokia is coming with android,then we parted ways.The platform is absolutely not my style.Id rather stay with my L950 till the end of time,ie if Microsoft don't make another phone.

I think we shouldn't care. It's just another chinaphones with Android. I'm pretty sure it will have advantages over a billion other Android devices.

Hmmm Nokia..... I wonder if there go back to there old ways them phones were rock solid. :D

Great to see Nokia back. They are the only reason I went to windows.

It's so funny that people run around talking about how much they hate Android and they honestly have no reason to other than it's owned by Google. I tend to stay away from Google products myself, but when it comes to Android vs Windows 10 Mobile, you're really punishing yourself by choosing the later. Android is feature rich, stable, fast and has a great app eco-system to go with it --- including some great Microsoft apps. My OnePlus 3 runs Outlook, OneNote, Word, Excel, Arrow Launcher, Wunderlist, Cortana, Authenticator, OneDrive & SwiftKey --- great apps all owned by Microsoft. It's not slow, it's not laggy, it's not buggy...point is, this isn't Android Gingerbread anymore. The OS is mature and quite stable. I may return one day [to W10M], but Android provides a great experience...but if you want to keep enjoying a half baked mobile OS in Windows 10 with a "coming soon" list larger than it's current feature list...then have at it. I have a feeling this post will break the record for most downvotes, because it's a sin to be a member of a Microsoft fan forum and realize that not everything Microsoft makes is necessarily the greatest option on earth.

Ummmm, no I hate it because the OS is an unorganized mess with no rhyme or reason. In my opinion it is the worst of the three Mobile OS's and just cant see what everyone fawns over it for. Nice try though.

Care to explain why you feel that Android is an "unorganized mess with no rhyme or reason"?

I figured there would be no reponse to my follow up question ---- just more baseless claims of "how much of a mess Android is". I guess having an actual discussion is asking too much. I'll just leave with a few points and saying that you should be more open minded and not knock it until you try it. -Overall, Android Marshmellow is a fluid, extremely responsive, snappy & well designed mobile OS. -Android apps have the ability to do things that are just intuitive...UWP apps are so limited in what they're able to do and how they deliver information to you. I love that people run around cliaming "they dont' need apps", well of course you don't when you simply don't have the option to even use the ones you would. It's silly to parade around pretending you wouldn't download some apps in a herat beat if they were evered offerend in W10M. and the apps you DO use in W10M, 9 times out of 10, it's a way better experience in Android or iOS. -Widgets, no they're not as nice look as live tiles, BUT atleast they open to what is displayed on them, you can scroll content displyed within them and they have functional controls on them ---- mean while Microsoft is only supposed to have chaseable live tiles coming in it's next update, LOL. -Microsft's Arrow launcher provides a clean UI with information at your finger tips --- OneDrive files, Wunderlist lists, recent photos, contacts, messages...all just a swipe away. Not too mention it's well designed and Windows 10 inspired app drawer. Any one, feel free to discuss the ups to W10M with me. Aside from it's UI & maybe Skype SMS sync, it hasn't got much going for it. W10M may be more in line with W10...but imo the OS has gotten worse since WP8.

Oh. You think I sit and wait for your questions? Hahaha. I don't like the layout, even what is customizable I (and many others) think it still is an unorganized mess that isn't easy to find certain settings and what you want. Everyone I know that is an Android admits that their phones constantly are in for repairs or replacement, with the majority of that time being issues that are unfixable with the software/OS, and not often hardware related. On a side note, I find it cute that you think we should wait on you for your questions and responses. Don't get so defensive about an operating system. For crying outloud...you came into a Microsoft fan forum, most people here are going to be in favor of these OS's over what you use. I don't go to the Android forums and cry that people over there don't care for the Windows platform.

I had an HTC One M7 for 3.5 years, never had an issue. Just upgraded to a OnePlus 3. I can't say I've ever met anyone who ssaid there Android device is in for repairs lol ---- I do know of a boot loop issue that effects pretty much every LG made phone since the G2. Unorganized Mess? Every smartphone has the same content. App list. Settings list, Phone, Messages, Camera, Photos....with Android...its up to YOU what you put on the home screen...no diferent than Microsft's Live Tile home screen. I have a clock and 4 icons on my home screen. By the way, I'm not defensive...I'm just looking to have an actual discussion with valid reasons. Saying it's an unorganized mess is jsut baseless claim. Because the user organizes it lol. You can make Windows Mobile home screens just as unorganized...and I've seen plently of it. I recommend Android because it's a well made product & Microsoft offers some great apps in its ecosystem, something Microsoft seems be struggling to do in its own mobile space. I'm just here to say that sure it's not Microsoft, but it's a far better mobile experience....one which you can add Microsoft's "touch" to. But I'm sure saying that I'm crying and getting defensive helps make your argument better...so if you need to, you may continue to say so.

oh, "you" never had an issue. Well thank god your the entire sample market. Android isn't a better experience. Sorry. They took iOS and just moved crap around for no rhyme or reason. And most of your English is all over so I'm not sure what your point is on half the stuff you are rambling about.

I figured you wouldn't be able to have a proper discussion....instead your just go on about "why are you rambling, why are you crying, why are you defensive?" If you were able to read, you'd see that I said not only have I not had an issue, but the many Android owners I know have never had those issues...AND I went on to acknowldge that one OEM in specific, LG does have an issue with their hardware (you can read about that on-line --- "LG bootloop")...but you would prefer to disregard all of that because you're unable to bring anything meaningul to your argument it seems. May statement wasn't made to pretend that there are no issues with Android, but it's silly for your to pretend that EVERY device on the planet is going to malfunction. I'll be waiting for your reply, I can go on with this....just be sure to make some points next comment. Is that too much to ask?

Android is an unorganized mess. Where to start? In each version of android you have different menus for settings. And for each version of android each handset maker has different menu sets for whatever gui they have. Some apps are lined up in a list, some in a grid, some scrolling right some scrolling down. Desktops on android are also a mess. Each person can have several different launchers and each default launcher from each handset maker is different. The Pixel phone is different from Samsung which is different from HTC. Notifications are also a mess. Some apps notify only on the notification windows, others use have a little number by them, others have widgets. Widgets get placed on separate windows so you have to scroll around looking for the right apps and the right information. Updates are also a mess. HTC and LG do a good job at updating phones it seems, but other companies don't. Some will never update the phone, others might give you a year of updates but then stop. The security patches that come out monthly never get applied to any phone (except maybe CM phones). What other company makes an OS but cant update it? Lets talk about what versions of android do you have. AOSP, Stock Android, or 3rd party skins? Lets talk about Android Pay. Not available on every phone. Cant be used when rooted. Some phones have NFC but cant use Android Pay. These are just a few of the examples I give. Some are better than others. I do think Android is a mess. Its nice to customize all that stuff but it doesn't take too long before things get crazy between phone models. I didn't even touch on Tablets either... Or on fire products. Android is a mess...

scabrat. where to start with this… 1. the Menu has a different layout in every version of WP/M as well. Its just that you wait so long to get a new version. They keep adding features. IMO the menu in android has been quite steady in its feature delivery. IF it were not different the OS would have not evolved. Sort of like WP/M. 2. The desktop is no more messy that the user makes it. Having options as a user is actually really good for an OS. That is one of my gripes about my iPhone. I cannot change the desktop. You CAN and do Change the desktop on WP/M too with different tiles and sized tiles. Imagine that. Your WP/M device has user customization too. 3. Notifications are exactly the same on WM/P as Android. The user sets what to have "notified" You have to scroll up or down for you live tile information. Android you swipe left and right. WOW so terrible. 4. Do not even go near updates. At least android phones get updates. Unlike WP/M. Ask 1020 and other nokia users about updates. The OS is not made the the phone manufacturers and also, the networks have their hands in updates as well. Just like WP/M. 5. Versions of android there are 7. Thats it. AOSP is a base version of what ever version of android is out….Stock android is what google releases….and then there is what the phone manufacturer adds to the Stock android. 3rd party skins? You Do NOT NEED them. AT ALL. thats for people who enjoy Customizing phones. you do NOT HAVE to use them. thats a silly negative for your argument. 6. Android pay. Is on more phones that Windows pay option is. Don't root your android phone and you will be fine….there is no reason to root your phone anyways….Some android phones have NFC and can't use android pay just as some WP phones had 8.1 denim but were unable to upgrade to windows 10….No difference again. 7. These are just a few examples I give. I do think Windows mobile is a mess. Windows on tablets is a mess too Just saying.

I agree with you but i highly doubt that somebody thinks everything that Microsoft males Is the best. This is not the apple fan zone

Based on the comments here I think this is the exact equivalent of teh apple fan zone.....

I use both W10M on my L950XL, and Android on my kids devices (tablet & smartphones, from Samsung, Sony, ZTE, etc.), and I have to keep them clean, up and running. Mine has a 250Gb SSD with most of my files and basically all the apps I need, a gourgous camera, very good specs, etc. I must say I try to avoid installing apps as much as possible (both laptop and smartphone) because most of the apps are bloatware (you know 1.5 million apps!). Anyhow, I see Nokia as Blackberry, trying hard to come back with an old Brand name at an oversaturated smartphone market!

I have taken on Android support for my daughter's 5X. Need to take a look at it to make sure she is installing updates. Despite having it, she still reaches for my wife's 950.

No. You're downvoted because you sound like a moron telling people their choice and preference is wrong

Well you like android. But I liked windows for its smoothness, long battery life, fantastic UI, easy to use, no so iconic. Less information(have to keep opening icons in android to get info, widget concept is good) and I don't really like android, and android OS is not beautiful that's my opinion and reason not to buy any android.

I thought the whole argument for android was that it was open sourced. How is open sourced software "owned" by anyone?

Android is open-source but that doesn't mean it doesn't have an owner. It just means its owner gives it for free for others to use as they please. Which is what Google does with Android. You then have "Google's Android" which is basically the Android everyone wants. It's the version of Android Google certifies and allows their Play Services to run on. And to use that one, you have to abide by Google's rules.

Yup, AOSP android is pretty much bare bones and GMS android is where it's at really.

Ok, if there is any of the previous hardware quality, design purity and imaging prowess then I'm going to struggle not to switch. At the same time I think those elements were foregrounded by the software with 8/8.1, that unity of hardware and software design was really something for a while.

If they made a copy of the 920 with updated tech and put Android on it then I would be tempted, if they put Windows 10 on it then I'd buy in a heartbeat. Really loved the design and durability of that phone and since all the new tech is so tiny they could really beef up the battery with all that extra space.

920 was one of the best phones ever!

920, 925 or 1520 with updated tech and a way to port Windows onto it. I'd be sold! Especially a 1520 or 925 design. Really liked those ones! Still have my 925...it actually runs 10586 builds of W10M quite nicely.

Well Mr Retrenchment seems to have killed the idea of providing roms for top android devices so that porting wont be happening anytime soon.

I see dirt cheap android phones selling between £20 and £150 at reasonable good enough specs. They're canibalising the market. It's tough to differentiate with which manufacturer to choose.

Was thinking the same thing. Maybe a rom will be released (or privately made) like they did with another android device. I'd get a Nokia if I could port windows onto it.

Eh, I'll be interested only if they revive one of the greatest camera sensors on a smartphone with top of the line specs and a manual mode to rival what LG delivers. They can keep the midrange stuff.

Yeah I feel like if they wanna succeed they need to push the thing they're known for - great cameras.

It wouldn't be enough to get me to Android.

A Lumia 1020 type sensor running on a seriously competitive platform with 2017 hardware specs and basically all the apps you could ask for wouldn't be enough to get you to switch platforms? Talk about loyalty. Glad Microsoft has guys like you. I was loyal but also got tired of the run around from Microsoft. Haven't looked back since they cancelled the McLaren.

ME either RaRa. Got my ip6s and LOVE it. and as soon as Nokia releases their new photo dominant phone running android, there will be one in my hand!

Cannot wait to see the specs and all of that giant which is gonna come and wipe out other android devices

This Nokia is no longer old Nokia, most phone people already left.

The new Nokia seems like the Old 'New' Blackberry!

That's because the people of "old Nokia" are now part of HMD...building Nokia devices.

That Foxconn subsidiary is an ex Nokia plant, isn't it?

I would seriously consider Nokia whatever OS it comes with. After all, W10M on my 950XL is giving me such a smooth and seamless mobile experience ...../NOT!

i can't tell who that was directed at... Microsoft or Nokia...

Or even what you were trying to communicate. Your phone isnt smoothly operating? Sucks for you, my XL is awesome.

No interest unless they also release a windows phone version.

Being an android phone...you might be able to port Windows onto it.

Not happening Treiz, they are not making that same mistake again!

Features, stability, speed....and a horrible UI. Have owned and and used android, iOS and Windows. Windows by far best UI imho. Still, eventually I'll probably have to give up if some killer apps come along and no windows alternative exists. My wife and 2 of 3 kids have already bailed.. I'm hanging on for now.

Now that you mention the ugly UI (I completely agree), I think they should have gone with Sailfish OS instead of Android. It's basically Nokia's MeeGo but even better. It can run Android apps and looks DUCKING AMAZING! Probably one of the best (if not the best) looking OSes out there.

Lol, many experts here. I'm gonna try Nokias flagship just because of all the missing great apps that are unavailable in windows store to evaluate if android is better FOR ME, THE CONSUMER. Gonna though stick with my 8th windows phone, the lumia 950XL side by side to see progresses in W10M.

Getting it if it's good, if not then apple, not enough apps on Windows time to go.
I'll keep my 1520 got a great camera.

NYJETS 12 no worries on keeping the 1520 for the camera when the top spec nokia comes out...im betting an upgraded 1020 sensor with 50mp and xenon flash....right back where it should have been on the 950....

I feel like ms has to make a successor to the 1020. They can't bf that stupid to miss that opportunity. So I'm waiting on that.

Why would they make a successor for a phone that flopped? They may as well make a Kin successor.

It didn't flop at all. It did quite decent (compared to other Windows Phones). Also it wasn't a device meant for everyone, it was a flagship device meant to showcase what Nokia is capable of, and to attract more people, and get brand recognition. Every device category has it's place.

"It didn't flop at all" Are you high? That phone was a gigantic failure.

MaRio, MS has no phone development team left. and they fired all of the imaging specialists from nokia "who are working with Nokia again"....so.....

They still have their devices team.. The team that works on all surface devices.

Yep…they do. They have lost their mobile team however. The team that developed nokia wp. And I think that is a great loss. Their desktop devices are AWESOME….however, I think they lost their "awesomeness" for mobile when they got rid of all nokia staff. They really should have kept the imaging team. But I think thats another shift towards enterprise. The mediocrity of enterprise devices is driving Nadella right now.

i have no problem with that welcome back Nokia if your phone looking good with good spec i'll consider you

What's stopping you from buying other phones then? I mean if you only need good specs there's a bunch of phones out there with 'em. Nokia was good for doing things different and their way, always leading. Now when they go to android, they'll just be catching up.

With Android, you can "catch up" at a fast pace. When they were hampered by what MS provided them…and then bought them out, which in turned hampered them even more. Android has a lot of great phones that sell way more than all windows phones combined. Even the devices like Honor, nexbit and others. They all sell more than what windows phones sold in a given time period. When Nokia released a mid range device as well as a top model, They WILL sell.

i can see emojis 😮 on windows central comment section 😲thats alone is news 😁

Let's see what kind of devices they will launch, would be interesting to have one as second toy...

Or port windows onto one *evil grin*

I have followed Nokia with my money from S40 to Symbian, to Maemo, back to Symbian to Windows Phone/Windows 10 Mobile. I will not be following them to Android. They have officially lost me and my entire family as customers. But hey, we (my family) are just a few numbers on or off a sales chart and quarterly financials. Nokia would need to sell more Android phones than they did Windows phones to make their venture back into the smartphone arena financially worth it. If they make better Android phones than the competition, I'll recommend them to my Android using friends. Since the Nokia employees are real people with real lives, family, life goals and more, I hope they have as much success as they strive to achieve, even without me.

Welcome back Nokia,you were dearly missed!!!🤗

Oh yay, Foxconn. That company that has nets outside of its manufacturing plants to stop suicide.

Yes. The company that builds the Xbox One...and a ton of other devices for a ton of other companies, Microsoft included.

Yes, I'm aware of that, however I just thought saying a fact would be an ok thing to do

It is but what's the point? The only way you'd have to go against that would be to manage to get Western companies to boycott Chinese-manufactured devices...and force them to bring manufacturing to the West. And then convince either people to pay considerably more for the devices or convince western workers to work on those plants for the wages Chinese get paid.

Windows Mobile is dead in the water. There, I stated a fact as well!

They are first going to release a mid range phone, then....I think the top of the line model is coming....can't wait to see that. Damn, new phone for me when the top line comes out...bet the camera is going to be sick on that! You know a lot of the fired from MS imaging staff went back to nokia/New company...!

I think MS kept the best, also the patents n everything that's worth. Btw don't expect anything special from Nokia, I doubt they'll even be better than HTC, not to mention Samsung. So it you want a good android device you'll probably be satisfied with a galaxy.

MS only licensed the patents with a option to first refusal at a perpetual license. Nokia still has their R&D division where all the interesting magic happens. I'm disappointed that Microsoft didn't do more than just swing a giant axe at the acquired D&S Division. For instance the two guys who co-developed pureview are not in Microsoft's employ....

Microsoft didn't get any of Nokia's patents in the deal. Why don't you go educate yourself before you post.

Sorry bud. They (MS) did, in fact, fire the entire imaging dept. Also, if you visit Nokia's website, you will also see their 360 deg orb camera. I need not worry, Nokia will be pushing the imaging along in their new phones and its going to flatten the rest of the industry when it comes to cameras. Just like they did with the 1020…..Sitting back with a single malt watching to see what they do!

Will go back to Nokia when they go back to windows. I never liked android ,I see it to be a disorganized OS. Only smart ppl can use windows. Nokia should come back to windows and they will sell like hell.

Nah it won't sell, we've already seen that.

Nokia phones with Windows sold like garbage, and that team isn't stupid enough to make the same mistake twice. People like you are delusional to think things would be any different if they tried again.

So once that android phone works...you gonna leave us here?is that it? Like how you left me windows 7 for me to buy windows 8 to 8.1 only destroy it again for windows 10... You havent even fix the bugs.....if i knew that was going to happen i would have not bought a windows phone

Chrome Switch, NOTHING to do with NOKIA.....put all that blame on MICROSOFT>

HOw is the windows 7-8-8.1-10 reboot nokias fault?????? Answer: It isn't. Its all on MS people. time to open your eyes and brains...

Just switch if you want man. It's a free world.

Well the 930 will be the last Nokia I own then ha

I still want them to sell a camera phone just like 1020.

It's not Nokia anymore, it's only a name, only a brand

With all the same team that developed the Lumia devices working for the "name only" Nokia. So, all that awesome development has been moved to Nokia android division!

Would be nice to see nokua come back. Nit sure it will be better times with android though. It is such a saturated market. Still hoping msft and Nokia could settle their differences and still make a windows 10 mobile phone. Will certainly look out for xda developers to port windows 10 mobile to new Nokia devices.

Nooo! I just can't see them surviving

Windows OS was the reason Nokia got doomed, accept had it been for Android Nokia would have been amongst Top3 players in mobile industry, now they are no where! But i Love my Lumia730 though i use Xiaomi MI5 for day-to-day Applications

Android isn't the future, it's just the sad present. If Nokia went to Android they would probably be a bit more popular but ultimately would end the same. I don't see a future with Android.

That's where you are wrong. If nokia did not enter into that windows only deal, you would have had android nokia 1020s and would sell in droves...not just to a few windows fans.

wouldnt it be possible to get new Nokia Smartphones with either Android or Windows? since from hardware point of view its possible to take one and use it for both OSs?

NOt going to happen….Nokia now knows better than to bother with a lame duck windows mobile OS.

I can just see someone figuring out how to duel boot Windows and android on a new Nokia flagship device. If they do...I'm sure it will sell like hotcakes and everyone will do the hack to duel boot both OS's.

A couple people might do that. Considering demand for Windows phones, it will not be very many.

Too be honest. I hope someone ports Windows 10 Mobile onto a new Nokia phone. Or they release an official ROM that is available via Windows Device Recovery Tool.

I doubt that they'll release the rom on their own, I doubt they'll even develop it. And if someone else developes it, I don't think it's going to be good, it will lack optimization. Just get a surface phone.

Hmmm what's more make-believe, a Nokia Windows phone ROM for an android phone or the surface phone....? Tough, tough call there.

Not an official rom....someone's going to try to port Windows onto a Nokia phone I bet. Who knows about the surface phone...

NOKIA + Android with all of windows apps, what do you need more

Nope. No need for windows mobile….thats for sure.

Waiting for Surface Phone.
😿

Looking forward to this. Maybe i give winmo its chance with my lumia 640 untill the first nokia's appear. Getting sick of the bugs in winmo10, however i want to give them a chance to improve. I like windows 10 just not the bugs in mobile version.

Well, I don't like Android and wouldn't switch to it from Windows 10 Mobile, not even for Nokia!

Well, regardless of all the hope and hate, when these new phones come out and if the hardware is good enough, I will have to decide between my loyalty to Nokia and loyalty to Windows Mobile. Will be a tough decision.

I do not care about android so no nokia for me!

Too bad, they are going to be awesome phones when the high end stuff is developed fully!

I like to wish them luck at losing money in a market that if your not Samsung you ain't making **** look at Sony losing a bunch of money on android phones if Sony can't make money in the phone market i don't think Nokia that failed at the phone business once before will set it on fire

So ignorant, Sony is the company that makes more revenue per device sold. The reason is Sony focuses on midrange and high end models only, while Samsung focuses on low end devices.

Sony is losing money because Sony Mobile is being run by idiots. Their phones are good hardware wise but then they refuse to listen to what their users want and try to tell them what they should want a-la-Apple. Samsung listened to what their users wanted and you know what happened? The S7 happened. The best smartphone currently available. You know who could have done the S7 three years ago IF they hadn't been morons and had listened to their users? Sony.

It would be released in q1 '17 as i heard.

Folks that don't like Android but like Windows should calm down, Android runs all Microsoft apps available on Windows Mobile 10, I have an Android device and I disabled all Google services since I'm a Microsoft services guy, I hate Gmail, GDrive, GDocs, GSearch, Gmaps and every app of these has an alternative: Outlook, OneDrive, Office 365, Bing/Cortana, HERE and you also have great tools like OfficeLens, OneNote which are great for productivity. Stop ******** about Android, is a great OS that supports Microsoft's ecosystem!

I won't comment on how good android is but I'll feel you that it's not android that supports ms services but actually Microsoft that supports android.

Yeah, to bad Microsoft didn't support windows mobile.

http://www.ibtimes.co.in/android-powered-nokia-d1c-tipped-come-2-version...

As someone buying a phone next year, this should be interesting. Right now I would be torn between the OnePlus 3t or the Google Pixel... but if there is another flagship Nokia coming down the pipe then I just might go with it.

Good for them. Too bad Microsoft didn't sharer their passion for mobile phones. Imo, Microsoft, especially under the new ceo, doesn't understand the mobile importance to all devices.

Anybody tell me,will new nokia come up with zeiss optics as far the rumors are concerned.please answer if u have valid point

Depends on the deal HMD Global struck with Nokia Corporation.

That will depend on the deal with Zeiss but considering HMD will be licensing all the technology from Nokia and they aim to stay true to what people expect from Nokia phones (ie. great cameras), I should think Zeiss lenses are likely on the high end phones.

Right decision made by Nokia going with android and Microsoft should focus more on the windows future like the 2 in 1's.

Nokia should offer both Android and Windows. Why limit their prospective market? With Nadella's retrenchment, Nokia could easily retake the entire Windows Phone market and possibly bring people back to the platform.

"Nokia should offer both Android and Windows. Why limit their prospective market?" This would be an absolutely legimitate question 6 years ago. Currently there isn't a market demanding Windows Phones. So Nokia would just be wasting money offering phones running an OS that has no consumer demand for. There's no "Windows Phone market" anymore. And Nokia, understandibly, won't want to go near WP ever again.

Well, it was a $10 billion dollar failure the last time someone tried that

Have you guys seen the leaked images of Nokia D1C, its kinda generic tho.

They're also kinda fake ;)

Well, that makes for a difficult decision. Nokia phones are just wonderful, but the OS they've chosen is pretty awful. After Symbian, then Windows, why drop to Android? They could have just put Symbian on it. It's not like Nokia users are used to Android or have Android apps they've invested in. I can't see them standing out from the crowd by doing this. Still, it is Nokia. If they offer the same level of service through care centres again I may give up waiting for a Surface. I don't know, Nokia, a Surface Phone or the HP phone. Tough.

You're not using your brain. Why would Nokia put Symbian on the phones when there are no apps for that. It would fail even worse than Windows Mobile for exactly the same reasons.

exactly…the OS they've chosen in the past is pretty awful. They learned from their mistakes and installed android now, up to date. all apps, wearable tech etc all available NOW for them….NOT coming soon….if ever…like microsoft stuff. They are smart!

Well, some of us knew that they would be back however the question remains will the licensed ODMs will have quality control that Nokia was known for when they were making phones in Finland. I can't wait to see what they unveil.

No Lumia was ever produced in Europe. And Nokia will oversee and tightly control the quality of the phones being produced under their brand (they hold a sit at HMD's Board of Directors). What Foxconn could do is use their factories in Europe to produce the phones.

So the money Microsoft paid, to the then remaining Nokia Corporation, isn't part of this new company. The new startup company is licensing the "Nokia" brand name, from Nokia Corporation for the limited use on the phones they plan to build. I wonder how the patents work relative to the Microsoft contract?
.
Research "Polaroid". Very similar business deals, I think. Right down to prior Polaroid employees involved in the start up company and the actual new products being built by yet another company.
. Really very interesting business affairs.
Best Wishes

Allow me to clarify that for you: - HMD is, indeed, a separate company, created by a bunch of ex-Nokian's. In fact, Nokia had a hand in creating the company. However, HMD is being kept separate from the Nokia Corporation for the same reason Microsoft created "Microsoft Mobile" instead of taking Nokia's old D&S division inside the Microsoft Corporation: if something goes wrong, HMD's problems won't affect the Nokia Corporation nor its shareholders. When Microsoft shut down Microsoft Mobile, the Microsoft Corporation didn't have to take in any of its losses. - HMD is licensing everything from Nokia directly. Brand, tech, etc. They own the exclusive rights to produce any type of Nokia mobile devices going forward (be it smartphones, dumbphones, tablets, smartwatches etc). - The patents licensed to Microsoft were licensed non-exclusively. Which means Nokia can license them freely to anyone willing to pay for them (LG has entered a licensing agreement with Nokia for their patents for example). - Microsoft can keep using the patents they license from Nokia for as long as that license lasts. Whenever Microsoft wishes to not use the tech, they can stop licensing the tech. For example, the technology behing "PureView" belongs to Nokia (and has always belonged to them even though they sold the name PureView to Microsoft). If Microsoft no longer wishes to use PureView tech on their devices (be it phones or any other device with a camera like the Surface for example), they can end the licensing agreeement with Nokia. At the same time, Nokia has been free to license the PureView tech to other companies. As for the business model, it's common now to have third party contractors building the devices for the companies. Apple has never built a single iPhone. Microsoft has Pegatron building their Surface Studio and Foxconn the Xbox One for example. So it's no surprise Nokia uses Foxconn. They design everything inside and out and then Foxconn manufactures the devices according to Nokia's designs and standards.

I'll be honest, depending on the quality this will make me switch, nokia brought me to Windows Phone and it feels like Microsoft is doing everything in their power to make me leave. My favorite is major issues that haven't even been acknowledged by Microsoft and that don't appear to ever be getting fixed.

Nokia Without Windows OS is done... like HANGROID

Ha ha ha....Nokia without Windows OS is Selling 1,000,000 phones or more a 1/4 instead of 20,000. Sorry Mani, you have that one backwards. Nokia with windows OS is/was done. worst decision Nokia made was enter into a deal with Microsoft. They would be much farther along and probably second to Samsung in the android phone sales race.

Totally understandable, but still a shame if they don't make a Windows version. It'd be easy enough, what with everyone using on-screen buttons and Windows supporting most modern processors these days. Will it be the REAL Nokia though, in terms of quality and design?

Lets say, NCFC1902, that you built a car for Ford, and sold it under the ford name....>Then they said, nah piss off we don't want you anymore.....then you licenced your car design to Honda and they ran with it and made tons of money for you...would you want to put ford on your car anymore?

The only Android phone that I would seriously consider buying is a Nokia one due to their quality. I really hope they make an Android phone with a camera button and an SD card slot.

"and just like the N1 tablet from a couple of years ago," That ultimately failed without a successor. I expect Nokia's Android phone efforts will suffer much the same fate. Android is saturated.

So... Nokia will have android or staying at Windows Phone?

Hello...what about a company named Pegatron making Surface Phone for testing? Is it just a rumour?

Sweet. After using Android, I don't think I could ever go back to Window Phone.

Nokia was too late to enter into smartphone market and it entered with a wrong choice of an OS,Windows. Right now it is repeating the the same mistake, although this time the mistake is being repeated by HMD global and not Nokia corp. It may be seen as a success if HMD has little hopes. However, they really mean when they say they want to be a 'major player' then they are in for a shock. For premium paying fans, Smasung and Google itself are doing a good enough job to keep even big-wigs like Sony, HTC and LG at bay. Nokia will fare better than these, but that is not going to make them a major player. Another strategy could be to price their devices cheap, at the same level as Chinese manufacturers. If they do that, they can have realy success. but I really doubt that. There is no MS to pump in money, and HMD has to pay to Nokia just to use the brand so that is an extra cost to recover. I want Nokia to do well, but Ideally, I wish they came back with windows phones and told Microsoft, "look we always knew better how to make good phones. It was you that screwed it all up"

Hermanlive, You made one major error with your first statement. They are re entering the market with the CORRECT OS this time. They know that Windows Mobile is a dying platform with no new users. Why build a phone that no one will buy. At least they will move a couple of million a quarter at least on android. Put out imaging like the 1020 had and they will climb the sales ladder quite quickly. It is only MS that says the phone market is saturated. Meanwhile, Samsung, LG, Apple, and even smaller device company sell millions of every device every quarter.

Humm... I was thinking about get an android phone. It's a good reason.

Good luck to them. For me, no Nokia Smartphone anymore.

Good for you, the future nokia will be awesome. Unlike the future microsoft phones.

I am more then happy to move with nokia branding over it. **** you ************ Microsoft noobs, pigs

WOW, such hate in this post…Dude, relax Kashif. It's ONLY A PHONE!

See its just a little anmouncement and the entire house is buzzing with activity and excitement ! Thats Nokia for you ! Even though I m known for a morbid hatred for all things android, I wouldn't mind picking one of these new Nokias and trying WM 10 on it 🙂

Because of this I am suffering dude

I will definitely buy a Nokia smartphone when it releases, even though it runs Android. Windows 10 Mobile is going nowhere, even though its a really awesome mobile OS, and if at all a Surface phone releases, it will be way way beyond my budget.

So. The biggest technology failure in the history of technology failures is getting set to fail again. I'll pass.

Screw them. They can't even make their own phones anymore. They are dead to me when they sold up
Windows Central Newsletter
Thank you for signing up to Windows Central. You will receive a verification email shortly.
There was a problem. Please refresh the page and try again.