Nokia's double digit growth today bodes well for the Windows Phone platform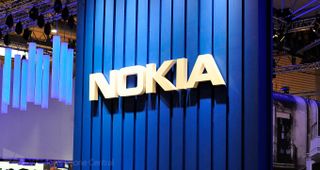 Today Nokia reported its most recent quarterly results. Lumia volumes were up 19% sequentially, hitting a new record of 8.8 million shipments. As Daniel pointed out earlier, these aren't anywhere near iPhone volumes. Apple shipped almost 38 million iPhones, or 4.3x more phone than Nokia Lumia this past quarter. But that shouldn't take away from Nokia's accomplishment. They are single-handedly responsible for making Windows Phone a viable competitor in the marketplace.
Make no mistake, there is still a lot of work to be done, and we can only hope that the integration of the handset business with Microsoft goes smoothly, but Windows Phone stands a chance. Anytime a platform posts double digit sequential growth in shipments we're bound to see more developers take it seriously, not less.
The Lumia 520 steals the show
The launch of the Lumia 520 is credited, by Nokia, for helping bring the volumes up. After initially focusing much of its efforts on the high end of the market, it seems Nokia has realized that there is a ton of opportunity lower down. For those who have decided they don't want to buy an Android phone, there isn't a whole lot of choice at the low end. Not too many people are interested in a legacy BlackBerry, which pretty much leaves you with Windows Phone as the only logical choice.
Nokia has been given a free pass at this market driven by BlackBerry's failure to go there. Some might argue that the BlackBerry Q5 is a competitive entry level device powered by BlackBerry 10. But I'd point out that most of the market wants pure touchscreen, not a physical keyboard. Furthermore, Nokia Lumia average selling prices work out to US $197, which is significantly lower than any BlackBerry handset pricing estimates I've seen. In other words, BlackBerry doesn't even compete where Nokia competes, and their failure is Nokia's (and soon Microsoft's) opportunity.
Nokia stock today jumped on quarterly results
It won't be long before Microsoft is running this business. Their biggest challenge, shared by BlackBerry, will be to develop a powerful app ecosystem for both phones and tablets. While Microsoft certainly has the cash to offer to developers to bring apps over, it doesn't always work for the biggest names. I had an interesting conversation with a serial technology startup CEO friend of mine in Silicon Valley who pointed out to me that a few hundred thousand bucks, which is all it really takes to build most apps, isn't the real reason these developers won't support a third place or fourth place platform. It's the commitment to ongoing maintenance that they aren't interested in making (right now).
Anyway, as things stand right now, Nokia has done a pretty good job of ramping up the Lumia (and therefore Windows Phone) user base. If they can keep this up for the next year or so, I think they'll be able to plug a lot of the app gaps, and be a real third place contender.
Nokia stock closed today at 7.45 a share (up +0.70 or 10.37%).
(Chris Umiastowski is a contributing financial writer to the Mobile Nations network. You can see the rest of his posts here at AndroidCentral, iMore and CrackBerry.)
Get the Windows Central Newsletter
All the latest news, reviews, and guides for Windows and Xbox diehards.