NVIDIA now has WHQL-certified GeForce graphics drivers for Windows 10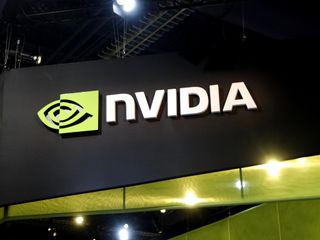 NVIDIA is preparing for the launch of Windows 10 months before it reaches its RTM stage by releasing the first WHQL-certified graphics drivers for the operating system.
WHQL stands for Windows Hardware Qualification Lab, which is run by Microsoft. In a blog post, NVIDIA says:
You can download the desktop versions of the 352.84 drivers for 32-bit (opens in new tab) and 64-bit PCs (opens in new tab) . They will work with NVIDIA 600, 700 and 900 series of GeForce graphics chips. The drivers are also available for mobile chips, again with 32-bit (opens in new tab) and 64-bit versions (opens in new tab). They will work with the company's 600M, 700M, 800M and 900M GeForce graphics chip families
Source: NVIDIA (opens in new tab)
Radeon graphics card here!

Man they don't drink in Saudi Arabia :P

What about his drunk? Or should that be 'you're'?

Only ati died, amd still uses the radeon branding

Radeon still died with ATi.

Advanced Micro Devices, Inc. driver update for AMD Radeon R9 M270X (Engineering Sample - WDDM v2.0) Windows Update - 14th May 2015 for Windows 10

I've been waiting for this :D

10 months?? When is the RTM coming?

Windows 10 (pause) months before

What does NVIDIA stand for?

It's just the company name. Does it have to stand for anything?

Just a name?? Are u sure??

I was hoping to start a comment chain of funny possible meanings.

I hate to break it to you, but it doesn't look like it's working... Posted from the Nexus 6, Nexus 5, or the Surface Pro 3

:( Now I'll never be one of the cool kids.

Does it have to be clean?

nVIDIA = new VIDeo Interface Adapters just guessing!

Just a fun fact: in spanish, "envidia" means "envy"...

Same in Latin (invidia), where it means envy or enmity, from which the Spanish word is derived.

Usually written as nVIDIA... n VIDIA VIDIA means vision n is used as variable in math, etc. (like n tends to infinity or n-dimenional sapce) => n-Vision... inifinite vision... which suits nVIDIAs products i.e., Visual computing

Mm..intel hd 2000 and Pentium quad core here!! :( Wanna upgrade to a new PC !

Hey there Mr. Flintstone..

The article above says that Nvidia Geforce 600 series cards are supported, but this is not totally true. 650 is the cut off.

Thats wierd i got it on my 650ti

Windows 10 revolution is taking full form. So excited. Wooo. Eeeeyyyuuuu.

Glad they learned their lessons from Vista and Windows 7 launches. As long as they work and don't crash, then I'd say they did a pretty good job.

Have an old hp pav that had one of those recalled chipsets waas sent in 5 times for repair. Also more to the point it was based on a old xp chipset so it shouldn't have passed vista prem cert rumor was nvidia paid off ms to push these pieces of crap thru prem cert

These were sorely needed. The version before this failed all of the time and not just while playing games. I had to revert to a version older. Have been trying the new W10 driver since it was available and so far the display has only reset once and I'm not even sure it was the display driver this time. Looking good!

My next laptop will have Nvidia GPU, getting sick and tired of lack of support for my AMD Mobility Radeon HD5470 for Windows 8, 8.1, 10 and Kubuntu.

Well there's your problem its an old gen of card r series is the current. Plus id go with dell or eurocomm as their the only OEMs that support mxm

Glad I have Nvidia graphics! At least they support their products. AMD does not. I've had two laptops with AMD and they quit supporting them after a year.

All depends on os and oem my 7970m's thru dell they just stopped supporting them on vista at the reference level & as for 7 the reference drivers work fine. Only problem I could see is using their integrated video on amd mb's

Did you search the AMD site itself? Don't rely on your computer's manufacturer to give updates.

Thats what I meant by reference driver.

Not really, I had a radeon 7470m gddr5 switchable graphics laptop(2011) and it was supported till windows 8.1, Then the GPU burned when I tried bf4.. Now happily playing that with gtx 850m

The 7470m is a rebrand...

Hey, what about 5xx series?!! It only launched in '13!

I guess '12...I remember buying my gtx650ti in march 13...well, nowadays even two years are enough to make ur card look outdated...

never had good luck with NVIDIA reference drivers they always crashed most ea titles but their new idea of forcing people to use latest drivers makes it hard to support NVIDIA

Well, at least they are supporting the 700M series. Which is why I'm all set. :D
Also eagerly awaiting the imprvoments of DirectX12 where I could use my Nvidia and Intel chips for better combined perfomrnace. I wish this version of Windows could come close to the performance of Linux.

i have 540M in a 2012 laptop

Supporting older products makes me more willing to purchase new products from a company.

I hope my GeForce 8600GT gets Windows 10 support.

cool im still on win 7 tho

I downloaded the driver and tried installing. The installer locked up during the install. I meet the qualifications for the beta. I understand though this is beta and I'm not upset.

I'm hoping the GeForce GTX 960 graphics cards will be DX12 compatible down the road.

Been working great with my GTX770 and BF4. Have been using the tech preview since November.

NVIDIA sucks don't put it in XBox.

And the 800 series then?! Posted via the Windows Central App for Android

Where is GTX 295 drivers? No flagship support..

So the GTX 460M is not getting the new driver yet... I guess I'm still good with the older driver, since it is supported and works fine on Windows 10...

How about Intel HD Graphics?

Good point, I'm hoping Intel also updates on their on-chip graphics drivers for Windows 10 before release.

I just purchased a Dell Inspiron 15 5548, it comes with a AMD Radeon R7 M270 discrete graphics, I'm hoping AMD releases certified drivers for Windows 10 too. BTW I'm not going to upgrade my new laptop with Windows 8.1 to WIndows 10 until I confirm not just with AMD but also with Intel that Wi-Di drivers will work well on Windows 10. I've read many news about users having issues to use Miracast/Wi-Di on their Surface devices using Windows 10 preview.

Wondering when the OEMs are going to start using 64 bit gpu's more often

not all chipsets are available, nothing below 650 GeForce 900 Series GeForce GTX TITAN X, GeForce GTX 980, GeForce GTX 970, GeForce GTX 960 GeForce 700 Series GeForce GTX TITAN Z, GeForce GTX TITAN Black, GeForce GTX TITAN, GeForce GTX 780 Ti, GeForce GTX 780, GeForce GTX 770, GeForce GTX 760, GeForce GTX 760 Ti (OEM), GeForce GTX 750 Ti, GeForce GTX 750, GeForce GTX 745, GeForce GT 740, GeForce GT 720, GeForce GT 710, GeForce GT 705 GeForce 600 Series GeForce GTX 690, GeForce GTX 680, GeForce GTX 670, GeForce GTX 660 Ti, GeForce GTX 660, GeForce GTX 650 Ti BOOST, GeForce GTX 650 Ti, GeForce GTX 650
Windows Central Newsletter
Thank you for signing up to Windows Central. You will receive a verification email shortly.
There was a problem. Please refresh the page and try again.