o2 no longer stocking the Lumia 800? Not quite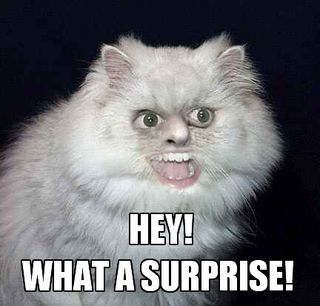 Feel free to file this under "What the fudge?", because the reasons provided by the carrier are even weirder. o2, the UK network that had issues with Nokia a while back before the Lumia 800 was unveiled at Nokia World, has been stocking the handset and has actually been selling numbers. We took a trip to Lakeside, in Essex, and were told the store there sold out delivered stock in just 24 hours. Stores elsewhere have displays set up or have the 800 in-line with competitor handsets, but the online store tells a completely different story.
Should you search for "Nokia Lumia 800" on the o2 store, one can select the phone's product page from the results. But wait, there is no page.
So one can only come to the conclusion that o2 is no longer stocking the Lumia 800, correct? Wrong...
It seems the carrier is still stocking the handsets in stores, just not making the product available online. Gavin, a WPCentral reader, got in touch with us about the web store pulling the handset and that an o2 representative (over the phone) informed them they are no longer supporting the device. We popped into an o2 store and behold the confusing part - they are supporting the Lumia 800, and they are stocking it.
The representative in-store checked the system and walked us through what the screen displayed. Next to the "Lumia 800" were a line of green boxes, the handset is stocked as far as January 2012. He was also not aware of the carrier dropping the phone at all. We contacted o2 and were told that stock may well be still going to local stores, but the website appears to run on a different planet. Has o2 dropped support? Only online for now it seems, but you can still pop into your local store (or at a retailer) and walk away with Nokia's Windows Phone it seems. Weird.
We've reached out to o2 for further confirmation on the matter and will update as of when we receive more details. Could well be nothing, and the carrier is just not wanting to stock for the online store, or could be more to it. Let us know in the comments should you have trouble getting the phone on o2 (UK).
Source: o2 (opens in new tab)
Windows Central Newsletter
Get the best of Windows Central in in your inbox, every day!
Rich Edmonds was formerly a Senior Editor of PC hardware at Windows Central, covering everything related to PC components and NAS. He's been involved in technology for more than a decade and knows a thing or two about the magic inside a PC chassis. You can follow him on Twitter at @RichEdmonds.
Maybe they are just updating the website? In Germany the Lumia was only available in black first. O2 Germany changed the website now for the Lumia 800 and you can now select a color.

In Spain, Movistar called me to ask me to port to them, and I only told them one thing: Give me a cyan Lumia800.
Said and done. First they said: We'll call you when we've it on stock. That has been today, and they told me they already had just 6 left on stock. I believe it's seeling like crazy.

They even dont let you order it online because they run out of stock so fast

Yesterday I read an article on the guardian online saying the iphone 4s had been the best seller in Uk in December. I thought well O2 have only had it on the site for about 10 days. I was thinking about upgrading, went on to O2's site and the 800 had gone. I requested to chat to an online advisor. I asked why it had vanished. Todd told me that it was still available, I said in that case why wasn't it on the site. He then said that it was now limited stock so they were keeping it for upgrading customers, he then offered me a £42 a month contract, I declined that so he offered a £37 a month contract, while I was deciding he then told me that all the stock had gone. I asked would it be coming back or would I going be going to 3. He said it would be back in stock next week. I'll keep checking the site. Hopefully it will be on a better deal.

Thanks for checking this out. Perhaps the sales rep was just trying to sell a phone that they did have in stock.

Nah the rep in the store actually showed me the screen he was looking at and the system shows stock up until Jan, and he heard nothing about discontinuing it, which makes it even more strange.

Sorry, but I'm a bit more cynical.
As far as I can see O2 is attempting to brown-nose Apple. I am an O2 customer and I'm overdue an upgrade. Online I found precisely no (zero, nada none) WP7 handsets available either from the normal or Business shops.

Any attempt to find a WP7 'phone fails with the
'We're sorry, but the phone you selected does not exist on the O2 shop.' type message.

Needless to say I won't be staying with O2.....

If you want to wknow why this has happend then check out:
http://www.smartphonegurus.com/forums/topic/14571-nokia-lumia-800-vanish...

Windows Central Newsletter
Thank you for signing up to Windows Central. You will receive a verification email shortly.
There was a problem. Please refresh the page and try again.