Office for iPad may be unveiled next week, beating out Windows 8.1 version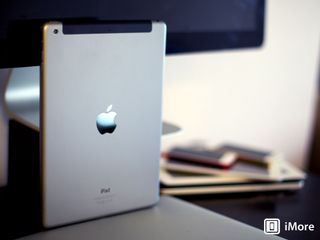 You can let us in on your dirty little secret. You or someone you care about has an iPad. That's ok. While we may prefer Microsoft's Surface 2, the iPad is a solid tablet alternative to those wanting a great device with high quality apps. Microsoft may be adding to those apps when it's alleged to announce Office for the iPad on March 27.
Microsoft has schedule a press briefing in San Francisco for March 27. A handful of days before the company will be in town for Build 2014. The March 27th press event is expected to have CEO Satya Nadella on stage to take the wraps off of Office for iPad.
The information comes from Mary Jo Foley on her All About Microsoft blog on ZDNet. Several of her sources have indicated that the event will finally see the unveiling of a truly touch focused Office suite. Though that touch version of Office is coming the iPad and not as a Windows 8 style app, at least not yet.
Office for iPad, codenamed 'Miramar', has long been rumored as a product in development within Microsoft. Office for Windows 8, codenamed 'Gemini', is also in development. Last summer at Build 2013, Microsoft gave a sneak peek of the metro version of PowerPoint. So why are you going to touch Word and PowerPoint on your iPad before you can do that on your Surface?
The iPad version of Office might have been in development longer than the Windows 8 version. Rumors suggest that Microsoft originally had hoped to launch Office on the iPad and Windows 8 at the same time. Recently however, Microsoft executives had a change of heart and would rather get Office out on the iPad sooner than wait for the Windows 8 version to be finished.
The March 27th event will be livestreamed. We'll see about attending the event in person, but we'll definitely be watching the feed and keeping you all in the loop. We could also see Microsoft launch more changes to Office at this event, like the upcoming Office 365 Personal edition.
Office is certainly serviceable on the Surface 2 on the desktop, though we'd rather have a version of Office that's super friendly to touch.
Happy with Office on your Surface 2 or would you rather see a native Windows 8 app?
Source: ZDNet
Get the Windows Central Newsletter
All the latest news, reviews, and guides for Windows and Xbox diehards.