The official Windows 10 activation guide has been published by Microsoft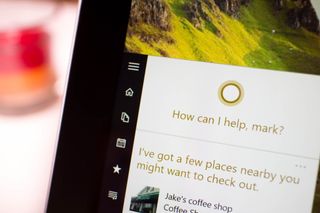 Most people who have upgraded to Windows 10 have done so via the free one-year offer for older Windows 7 and 8.1 PCs. There are other ways to activate a new copy of Windows 10 on a PC and Microsoft has finally, and very quietly, offered a guide to the many different scenarios for a person who wants to get the latest version of Windows on his or her PC.
The guide states that users can activate a new copy of Windows 10 the old-fashioned way, via a 25 character product key, or via the new "digital entitlement" method that doesn't require a product key. You would be under the digital entitlement method under these scenarios:
You upgraded to Windows 10 for free from an eligible device running a genuine copy of Windows 7 or Windows 8.1.
You bought genuine Windows 10 from the Windows Store and successfully activated Windows 10.
You bought a Windows 10 Pro upgrade from the Windows Store and successfully activated Windows 10.
You're a Windows Insider and upgraded to the newest Windows 10 Insider Preview build on an eligible device that was running an activated previous version of Windows and Windows 10 Preview.
The use of a product key to activate Windows 10 would be used in these situations, according to Microsoft:
You bought a digital copy of Windows 10 from an authorized retailer..
You have a volume licensing agreement for Windows 10 or an MSDN subscription.
You have a Volume Licensing agreement for Windows 10 or MSDN subscription.
You bought a new device running Windows 10.
The guide also has links to more information on certain areas, including activating the OS after reinstalling Windows 10 and if there's been a hardware change on your PC.
Source: Microsoft (opens in new tab): Via: WinSuperSite
Windows Central Newsletter
Get the best of Windows Central in in your inbox, every day!
On a different note, I just upgraded Office to 2016. 'Tell me' feature is super cool! No more looking inside tabs. It would be great if it could integrate with cortana.​

I think it's powered by Bing, so it's probably already Cortana in a different form

my dad who uses excel for accounting and all pro stuff, he thought it was cool because it was easier to reach some commands. really nice and "simple" feature added to 2016.

Don't ever change your motherboard. As an insider, I now have to install Windows 8 or 7 and upgrade to activate. So, in other words, my Insider copy went *poof*. Thought that was a nice way to treat your beta tester for having a computer fail. ​Microsoft Support was no help.

Motherboard = Computer Activation will work if y​ou will change components like HDD, RAM but motherboard is true to its name.

Not exactly right. In the past I had no probs activating PCs with replaced mobos but that had to be done over the phone. Surely nothing's changed with 10.

Yes phone activation might work. But the automated activation will fail for sure.

Sadly, it has. First route I tried was phone activation; the automated over-the-phone part failed around the 6th group of numbers and I got transferred to someone who curtly told me that the only way to activate was to install Windows 7 or 8 and upgrade despite my insistance that "Hey, Insiders are supposed to have a free copy, and I've been an insider since October 2014." ​Using the Contact Support app yielded the exact same results​ --EDIT: Actually, the guy was far more friendly and thorough. Rather disappointing.

well this is obvious.... if you call, you are calling and explaining why you want your PC to be activated. Microsoft is nice activated your practically new PC. But he/she meant the AUTOMATIC activation works if you change other components but once you change motherboard it will not do it automatically since motherboard is what rules on this automatic activation based on your hardware, Windows being clean installed or not.

In the EULA under point 4 it does state that you can activate it on a new motherboard if it's not an OEM copy (meaning, you didn't buy it from, say, Dell). The Insider copy would fall under that definition, but they apparently don't see it that way. ​So, yes, Motherboard = a new computer, but you should still be able to transfer non-OEM versions of Windows 10 as I had.

Retail & opk their pretty easy going about it when you call it in especially whs/2011 SKUs so I've read

Speaking from experience, HDD is not that simple. I had a W10 copy through Windows update, successfully activated. The HDD started going, so I installed a new drive and put W10 on it through ISO. It wouldn't activate even though MoBo was the same. I contacted support. They eventually activated it for me and gave me a new key but not without a runaround. They like to have invoices or certificates of authenticity, which I don't have with my home-built system. They didn't care about my NewEgg receipt for my MoBo. I got the sense they felt they were doing me a favor. So yes it was activated, but not without a lot of work.

Something to do with the BIOS?

BIOS would have been the reason for Windows 8 activation fail because the key was embedded within. But Windows 10 upgrade does not check for embedded key. It simply relies on whether the Windows was upgraded from genuine Windows and saves a Hash generated from different components (that uniquely identifies the PC) on their activation servers. Later if you reinstall Windows 10 from a disc, you will still end up with activated Windows because it will recognise that the PC was upgraded from genuine windows at some point of time.

Can't activate my insider preview copy after fresh install from ISO.. Edit. I changed my graphics card though

I had the same problem. I reinstalled my old W7 and then upgrade. It's stupid, but it works.

My OS has that watermark to activate the OS. I was an insider and upgraded from 8.1 to W10. The activation give an error. I upgraded back in July when it was released and still waiting for that to upgrade. When I tried I was hit with an offer to upgrade for $199.99. That it is not an option since the insider beta I was told...The upgrade to W10 is free. MSFT better get me up-to-date or I will in my future see someone from California with lot of time in their hands with a class action lawsuit. Because $199.99 doesn't seem free to me.

If you are running Technical Preview OS ., then you should get the latest Build to get your PC activated..
B coz Technical preview build's product keys will get expired after some particular time..
.
If you are not using Technical preview OS.,
Then probably you haven't Choose the option
" UPGRADE PC "
.
As per my knowledge if you are having Activated W8.1 then for sure you'll get W10 Activated..
.
Now you just Roll back for W8.1 and ACTIVATE it using valid Product key..
And then Use
" WINDOWS 10 - MEDIA CREATION TOOL "
and Choose " UPGRADE Option " and After Upgrading , Connect your Pc for Internet and then your Device will get activated within Mins..

Can you tell me
What you are exactly seeing in that Water mark ..

You can also just try Activating Your Device with this method...
.
Steps to force activation of Windows 10 Step 1: Launch the Start Menu and search for Command Prompt. Then right-click it and select "Run as Administrator" from the context menu. Step 2: Once the Command Prompt launches,
type: slmgr.vbs –rearm and hit Enter to execute the command. Step 3: Quit the Command Prompt window and reboot your PC.

Forgot all about rearming. Thanks, this at least allows me to personalize Windows until I get this activation crap sorted out.

Has anyone found a way to image with Windows 10. Our computers at work are all the same models and I am wondering if I can do an upgrade first and then wipe and reimage. So far I have tried it and it doesn't show activated, then I removed the product key and rebooted and it was the same thing. The only other things I could think of would be remove the product key prior to taking the image and notating the product key when I do the initial upgrade and see if I could activate with that product key. I really wish they would allow you to register the device while on Windows 7/8/8.1 so you can just do an image or clean install and partition it.

Search "windowspayload iso windows 8" after you use download this works the same for w10 though it looks like there isn't much a need though anymore since i believe they now provide clean install.wim's

How long do I have to claim a free upgrade to Windows 10? My wife's HP Spectre 13 has 8.1, but I really don't want to attempt upgrading it in the middle of the semester. If anything went wrong it'd be very bad.

When he will give contrana in India officially

Can I upgrade to windows 10 directly from windows 8? I have a genuine copy of windows 8 but don't have Product/License key since it came pre installed to my lappy. If no, Plz suggest any alternative way because upgrading to windows8.1 and then to win10 will need too much data and I have have only cellular data connection and not wi-fi.

Can I upgrade to windows 10 directly from windows 8? I have a genuine copy of windows 8 but don't have Product/License key since it came pre installed to my lappy. If no, Plz suggest any alternative way because upgrading to windows8.1 and then to win10 will need too much data and I have have only cellular data connection and not wi-fi.

I accidentally format my entire hdd after upgrading to windows 10 home and after that I installed win 10 home single language from a setup file which is not downloaded from official ms site.Bad thing is that after installing that copy of win10 it does not activate automatically so I activated it through kms pico . Now I want to know that is their anyway so that I can get my genuine win7 or win10 back.i tried to download win7 iso from official ms site using my product key which is labelled under my laptop but it does not work as it says my copy of win7 is OEM installed.Any solution will be appreciated.

You'll have to install absolutely same version of Windows i.e. windows 10 home. Also Windows 10 home (technically it's just windows 10 without a pro) is DIFFERENT from Windows 10 home single language. It has to be absolutely same! Going back to Windows 7 i​s not possible without a recovery disk if you've formatted the recovery partition. So if you need genuine Win 7, visit service center. UPDATE: My tip is go to this site https://www.windowscentral.com/e?link=https2F%2Fclick.linksynergy.co... on a mobile. Choose your edition of Windows and start downloading. Copy the link and use that link to download on a computer.

Download the exact Windows 7 copy, install it and reactivate it with the key on the back of the machine, you will need phone activation to reactivate the OS. I've done that on 4 pc's and they all succeeded. Genuine Windows 10 for all of them. Posted via the Windows Central App for Android

Personally I prefer an actual product key number, something that I can turn round to anyone and show that the number I have is my proof that I own that product of 8.1 or Windows 10. I don't want to be left thinking, "Oh, I'm alright it came free when I had Windows 8.1 and then to suddenly in years to come, someone from Microsoft turns round and says, We didn't mean that. What we meant was..... ! " Not good enough. I need a legitimate, legal and active PRODUCT KEY NUMBER. No questions, no doubts. I've paid enough over the years to have bought out Microsoft. Over the years I've bought 95,98 XP, Win2000,WinProfessional, Vista, Win8 then to a "free" version of Win10 though I'm using Win10 Insider at the moment and just waiting for someone to say, "That copy your using is not legal" and to end up having to fork out money, yet again.

Guys help me here. I upgraded to Win10 from Win7 but now I wanna change my HHD(get a bigger one). What I want to know is, is there a way I can do a fresh install of Win10 using the free "upgrade, pass"(what ever it called) I got?

You must do a format the HDD to clear all data and remove OS and then change the HDD with new one and install win7.then, upgrade to win10

I don't get why they didn't allow us to tie our keys to our Microsoft Accounts. It's not as if they don't do this for Office 365 already.

How to install windows 10 on a pirated windows 7 setup. Can this digital entitlement help

You must install a insider build .. theres a lot of sites who uploaded the esd or ISO files.

And who upgraded to Windows 10 and the OS is not activated after upgrade????

One thing that they are not 100% clear on.... So far they are using 1 key for all upgrades (check your key 99% are the same), so I have a retail licence of WIndows 7 ultimate that I upgraded to 10. I can move this licence machine to machine, it's my right as a owner, so how do I do this now ?

I recommend http://www.MicrosoftStoreinc.com . This company is legit. The price was excellent and the customer support was top notch.

I don't think you can activate your system without a product key either with a free one. In fact, you can just buy a genuine product key from the site. It's very cheap and guaranteed. Choose one key from the site www.Microsoftkeystores.com and place the order. The email will be sent to you at the first time. The whole process is very simple and easy to follow. Next time, when you or your friends encounter with the same problem, directly tell them to place the order onsite and you will let your system activated in short time.

http://www.Windows10KeySale.com I also faced the same problem as you several days ago. My computer operated extremely slowly and I decided to upgrade the operating system. I installed Windows 8.1 key but it required me to activate it with a product key. Then I searched the product key on site and compared them. Finally I got a powerful and genuine product from the site http://www.Windows10KeySale.com . The product key was sent to me in a short time and I had Windows 8.1 key activated effectively and efficiently. http://www.Windows10KeySale.com

http://www.Windows10KeySale.com Just like me, not a master of the computer, I believe many of us may get stuck with the computer problem. Take this question for example, based on my previous experience, I think you have to get a product key to activate your Windows 8.1 key. Just go to the site http://www.Windows10KeySale.com and place your order to buy one. When you pay for it successfully, the genuine product key will be sent to you timely. You can activate your Windows 8.1 key in several minutes. http://www.Windows10KeySale.com
Windows Central Newsletter
Thank you for signing up to Windows Central. You will receive a verification email shortly.
There was a problem. Please refresh the page and try again.