The official Windows 10 activation guide has been published by Microsoft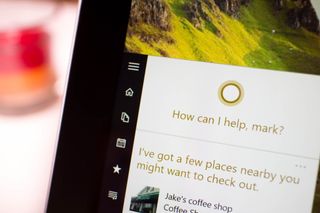 Most people who have upgraded to Windows 10 have done so via the free one-year offer for older Windows 7 and 8.1 PCs. There are other ways to activate a new copy of Windows 10 on a PC and Microsoft has finally, and very quietly, offered a guide to the many different scenarios for a person who wants to get the latest version of Windows on his or her PC.
The guide states that users can activate a new copy of Windows 10 the old-fashioned way, via a 25 character product key, or via the new "digital entitlement" method that doesn't require a product key. You would be under the digital entitlement method under these scenarios:
You upgraded to Windows 10 for free from an eligible device running a genuine copy of Windows 7 or Windows 8.1.
You bought genuine Windows 10 from the Windows Store and successfully activated Windows 10.
You bought a Windows 10 Pro upgrade from the Windows Store and successfully activated Windows 10.
You're a Windows Insider and upgraded to the newest Windows 10 Insider Preview build on an eligible device that was running an activated previous version of Windows and Windows 10 Preview.
The use of a product key to activate Windows 10 would be used in these situations, according to Microsoft:
You bought a digital copy of Windows 10 from an authorized retailer..
You have a volume licensing agreement for Windows 10 or an MSDN subscription.
You have a Volume Licensing agreement for Windows 10 or MSDN subscription.
You bought a new device running Windows 10.
The guide also has links to more information on certain areas, including activating the OS after reinstalling Windows 10 and if there's been a hardware change on your PC.
Source: Microsoft: Via: WinSuperSite
Get the Windows Central Newsletter
All the latest news, reviews, and guides for Windows and Xbox diehards.