Official WPCentral app updated, bringing transparent live tiles for everybody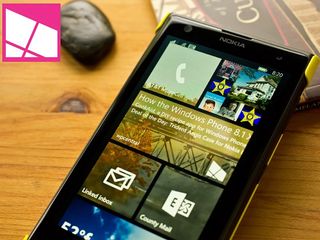 We're excited to announce another patch to our official Windows Phone app today, which you can download right now here in the marketplace (Windows Phone 8 and Windows Phone 7). Whilst this version 4.4.18 is not the biggest update we've ever announced we suspect a fair few people will be quite happy.
Following a flood of e-mails and messages complaining about our live tile's compatibility with the developer preview of Windows Phone 8.1 we've made sure that tile transparency now works correctly for both of our live tiles. The other headline change is that we've now made all features of the app available to all users.
Full change list
Changed method of rendering live tile to add transparency to our custom live tile
Fixed a bug with the iconic live tile that caused transparency to fail after launching the app
Unlocked all features of the app to trial users
Switched to Microsoft Advertising SDK for monetised adverts
Upgraded the AdDuplex controls used for backup adverts
It's worth just saying a quick thanks to Telerik whose controls made it possible for us to render our custom tile with a transparent background!
Free apps and the future
Yes, the "trial" version of our app now effectively becomes the totally free version. Every feature, including our custom live tiles and notifications, is available to those using the trial version of the app – supported by the advertising banner at the bottom of the screen. If you wish to remove the in-app advertising you simply need to purchase the app, and obviously, we hope you do.
As for the future, it is very difficult to transition our monetisation strategy to Microsoft's new universal app strategy but this is the start. We have to be as fair as we can to the many wonderful people who have already purchased the app (seriously, thank you to every single person for the support!) we will be updating the existing app to take advantage of a few features in Windows Phone 8.1 in the coming months, to continue our commitment to those users. We are discussing how universal apps will work for us in the future, but for now the two will be separate in their current state.
Windows Central Newsletter
Get the best of Windows Central in in your inbox, every day!
But I already had transparent tile of wpcentral app when I updated to 8.1

Yay, was waiting for this :)

Bestest bestest bestest newssssssssss. Dis month is totally gr8 for mee........
Thnx wpcentral team

Still shows warning about lock screen on the startup....:(

Oh shoot really? I'll get a fix in for that soon :)

OMG.... That response was too fast.... You are so fast Jay....:)

Is the 'custom live tile' still unreliable as the live tile configuration says ? Is there no way to have it as reliable as the stock one and yet make it look good ? The stock one looks bad due to the small icon.

I cant download d clock hub app ..!! Any1 experiencing the same problem .??? :/

It must be for wp8.1 only... Haven't tried it, am on wp8

Hopefully it's fully fixed, but I need everyone to test to prove it!

Also if you pick a different accent color you can't go back to transparent. You have to uninstall and reinstall.

You can, just set back to accent :)

Jay, how about an option for choosing the theme (dark/light) independent of the system settings? I'd love to see that!

Quite hard to do, look for that when we do a new app ;)

Action center support coming soon? :) that would be awesome

I get action center notifications for wpc there is a setting for notification in the settings page swipe right Posted via the WPC App for Android!

The only option available is toast notifications. But the thing is I don't want to hear an alert when a new article is posted, I don't want my phone to do anything but show it in the action center.

In that case you switch off banners, sound and vibration in notifications+action centre settings for WPCentral app, simple...

Thanks for the suggestion! Just tried it however wpc does not show up in notification centre for me :( not even aftn enabling toast notifications

For it to appear in notification centre setting, you have to first receive atleast one notification, and it is same for all other apps too. So, wait until you get first notification from WPC app.

Jay, you rock man.. This app is awesome..I've purchased recently and a update has come today.Happy to see the way you are improving the app . I've recommended this app to my friend today. He has tried the app and will purchase it soon. Here are few suggestions that i have 1) Custom font size for text on live tile - This will be really useful for the people with small screen devices and who turn on show more tiles in start+theme. Once they selected the option the font size is becoming very low even on large tile which is quite uncomfortable to read the text on the live tile. ( with two column tiles, font is very clear..No issues) 2) Custom background image for live tile 3) Number of articles to display on the tile 4) Text color selection on live tile The above all mentioned features are already available in an app called super calender. Please add these feautures which will make the app even better. Thanks once again Jay for developing such a great app.

I'd like custom background, I'm on wp8, but possibly he wont do it as wp8 is going to be obscure soon.

One question, Jay. Do you earn more with the advertising in the free version, or with the money from the paid version?

Money in the paid version by far

Oh thats good ! Btw JAY Can you give a round about guess of the kind of money ads give ? I'm planning to make an app soon and I'd like to know what are the financial prospects with ads. You may not want to give details about this app, that's a different thing, but could you just give a small 2 line idea about how it goes ?

I guess you saw all those comments about your app the other day with them bitching about .99 Posted via the WPC App for Android!

Wwoooooooooooooooooooooooooooooooooooooooooooooooooooooooooooowwwwwwww!!!! U guys rock!

My tiles aren't transparent. Can anyone help me with this please.

Unpin old tile first, go to app and setting, set up tile you want and then pin again to start screen.

Uninstall and reinstall. Also you have to keep it on accent color. If you change the accent color you lose transparent tile.

Ooh yay. It was bothering me that my wpcentral wasn't transparent. Now all is perfect lol

Almost. Now if i can get Daily Glance to show the correct day on the lock screen.

Wasn't it transparent already?

...and sometimes it wasn't.

Live tiles weren't, even the 'dead' tile acted funny

Found the update while seeing on top paid apps :)
ty for the fast update :)

The only problem is i cant read the latest news from live tile :)

Yeah text goes off of the tile...

Try the flip tile option :)

But that one doesn't always render properly :P

Oh great I didn't know you fixed it! :D you should get rid of the little text in the settings where it says that the tile doesn't always render probably :P

Well I'm not certain it's fixed yet, so don't want to promise something I can't guarantee!

Yeah I guess that's better

Thanks Jay! Great work as always. You never disappoint :)

Yay now it's free, but still broken at some ways. Is there any place for feedback?

Got the update! And a fantastic one at that! Thank you Jay, definitely one of the best Apps I have ever paid for! :)

Support for notification center plz

works perfectly on mine too

Looks like we need an article on enabling notifications in action center Posted via the WPC App for Android!

I've been waiting for this

Congratulations' you don't have banner ads.

And it is very much appreciated thank you :)

The price for the app is so tiny compared to the great value and service. I have used this app everyday and its a awesome. Buy it, so worth it.

At last! I love you WPCentral!

I actually like the original tile. It works with my current layout. Is there anyways to choose between Transparent and Opaque tiles in the app setting? My current layout http://forums.wpcentral.com/attachments/windows-phone-8-1/62727d13975846...

Yes if you customise the tile to a specific colour it will stay that colour, only the 'accent' option is transparent

Your app is quite easily the one app that I ended up using every time I unlock my phone. :D
Just wondering if it would be fine to ask for a UI update.?

Yup, an UI update to reduce the clutter would be appreciated. Also support for swiping between articles. Thanks!

Thanks..finally I know how to make it transparent..this is the best app i ever purchased..

Hi Jay, when you click and view article from notification centre, does the tile not supposed to clear article counts? I think it used to work before this update and now it does not. :(

This was an attempt to fix the broken flip tile render, it didn't work :(

Thanks Jay for the quick response and giving us the best app for the WP news on the move. No problem about the tile, I just wanted to be sure that you were aware of the problem, Keep up the good work and looking forward to the next update :)

FREE ....sold to the gentleman with the windows phone ....

Excellent, well done, been waiting.

Check the bottom of the forums.

Make this app free please :(

Give him a brake,he has to pay his mortgage

It is, download trial. Its now the full app on either trial or purchase

It is free! Read the article!

It was only a buck...you spend more on a bottle of soda...

How did you get an emote icon in your comment???

Works with any emoticon! ;) ❤ Edit: Oh, it works only with hearts.. :D

Yeah,please tell,how did you get an emoticon in ur comment?

I love this transparent live tile thing but I wouldn't like having them all transparent. I love how it looks half transparent & half solid.

Yay, love it, thanks Jay...

True. It look less intreasting with all transparent tiles.

This is awesome!! Now the support for the notification center and we're ready to roll. Thanks again.

I don't get this request. Notifications for this app and all my app come to the notification centre for me already, yet people keep asking for it.

It should be obvious. It's broke if you get them and some don't.
CASE CLOSED!!!

It is because you see an app's name under notification settings only after you get at least one notification.... Simple....:)

..... and downloaded! I ❤ me some WPCentral.

Already update but I went to go update

The last few days I've had a lot of error in the app telling me it can't connect, also that it's told me I'm not logged I in when trying to post even when it says I am logged in. Were these issues related to WP8.1?

I would like to receive notifications in the action center from wpcentral. Please add it..

Turn it on in settings then ;)

It shows app's name under notification settings only after getting at least one toast notification..... So don't panic....:)

It's already ON and a receive toast notifications, but it has not been appeared in the action settings so far.. So odd! Thanks anyway

Really? Might be a bug with the OS then as it works as far as I know

I turned off and on toast notifications in the app settings several times and bingo.. it is here finally :-). It was a bug indeed. Thanks..

Paid for it ages ago and would pay for it again without hesitation! WPC is my first and last app I check everyday, keep up the great work!

Hello all, when you guys select for the extra large tile its showing junk values and wpcentral icon is not showing properly

And we really do appreciate it, you will get the same great experience you paid for with no adverts taking up space. We'll also gradually be introducing new advert types but you'll never have to view those :)

Cool. Want about showing notifications in action center instead of live tile?

If you want notifications in the action center, just enable toast notifications.

Transparency only for 8.1? I don't seem to have the option on 8.

Just set "accent" as your option for a transparent tile

Did that. Removed tile and started over. Rebooted. Still not transparent. Odd....

So if you're using 8 it will be transparent, but that means you'll see your accent colour :)

So, unlike what you say in the article, it isn't for everybody then. People with 8 can not get a transparent tile.

The "everybody" refers to the fact the live tile is now part of the free version. I can only do what the OS allows, and technically the tile on 8 is transparent, just behind it is the accent colour the OS paints

No worries, 8.1 is coming. You should talk to the devs of simple calendar though. They have mastered the transparent tile on 8.

Well done WPC........About bloody time ;-)

Now it really compliment the start screen perfectly. Thank you!

Its free now but with advertisement so no regret that i had purchased it.

Thanks, I'm hopeful that everyone sees it that way, this is the closest I can get to keeping everyone happy!

Thx for the fast update, that tile bug was a little bit annoying

Paying 1-2 € for the effort of making a nice app has never been a problem for me. I can't understand people saying, oh it's so expensive when some app costs 1,99. Compared to the price of the phone it's peanuts and still so important part of the overall experience.

You right 2$ it's nothing for us people who work 5 five days or more a week, but for peoples under 17 especially under 14 it can be a pain, now everyone got a phone !!

I agree. When I go to Starbucks it is easily 4-5 bucks for a drink. So I'll skip one of my Starbucks days and get some apps. :D :P Besides, with Bing rewards I haven't actually paid for an app in a while.

Well sadly the Bing reward doesn't work in Canada !!! I don't know if they will put the rewards to Canada or other country.... Btw what is it funny about "Us people" ?? I know my english is not perfect but at least i try.... Or maybe i just forget the comma.... For us, peoples....

My WPC tile was already transparent, just for a few day i did not receive the number of unread thing on the tile, but now everything is good!!

Well this is interesting. I only just turned on the live tile for the first time ever and now the transparency is gone. It was already transparent before I enabled live tile.

Also having the same problem .. It was transparent for just a few seconds .. Now it's gone..

Just set accent as your live tile color

I already did that. Like I said, the tile was transparent before I turned on live tile. Now the tile is just the accent color like it normally would be without a background image.

As Jay mentioned, set your font colour to Accent, it worked for me.

Simply awesome! Thanks Jay & WPCentral team!:)

Great! Thanks Jay!!
I bought the app since day one. Love WP Central and their crew! You guys rock!!

Solid, this is all I needed. Now for Skype...

Great it's free!! Wait a minute.... I already bought this a year ago... -*-

I bought it too, but I would pay for it anyway because I don't like ads and I think that support for developers is important. That way we have quality apps.

Agree. Consider that I have to use this app everyday, I don't mind buy the app to support the developer and to eliminate the ads. ;)

Great job with transparent tile guys! :)

You should maybe create a subscription service like for whatsapp. E.g £0.99 or £1.49 per year... I paid for your app 18months ago, free since then... That's crazy ppl economics... Plus if Microsoft makes these £20 gift certificates for new phones regularly.. Then lots of your readers will have 'free' money sloshing about

So? That doesnt take money from them, they still get their profit, its microsoft who pays for those free gift cards, no reason to add unnecesary inflation to the platform <.<

I think you misunderstand. I was pointing out that it is unviable really for WPC to have a one off app purchase cost. We can't really expect these updates to be of zero cost to WPC when they certainly take time and effort to produce. As many WPC users have the ability to pay PLUS many have free gift cards, WPC should use that and make us pay a bit more. That's not inflation, that's helping keep the ppl who write for us employed.

I would start using my Android app. It's better than the WP8 app and it's totally free. Got an update this week as well. Has better comment sections. Would pay for a subscription. Have had WhatsApp for three years and they simply haven't charged me for using their services.

my tile no longer transparant after update, what happen?

As my favorite full size tile.....I thank you!

Q2 Jay.....why cant we use emoji when responding to threads ?

Nicely done! :D Is the transparancy an option though? I'll admit I like to have some opaque tiles interspersed amongst the transparant ones so it would be great for developers to make it optional rather than the only game in town. :)

Hello guys m following WP central for past 2years.
Really love you folks here. You are awesome.

Nokia Play To is not working on my NL 720 after I updated to WP8.1. Is anybody else facing the same problem?

Looks great, but I feel the font could be a bit heavier so it looks less blurry compared to tiles like the native calendar. They look more clear.

Hi Jay! Wouldn't it be great if we had the choice for both colored and transparent? I actually prefer color sometimes based on what my start screen looks like. I'm sure that's the case with many. After all, as soon as these transparent tiles starts getting boring, ppl will wish they had some extra color on their screens. :D

You can select any other colour from the list and there you have it!!

Oh!! I never knew that. Should have tried. But thanks!

With this update does clearing the notifications in the action center also now clear the counter on the WP Central live tile? I don't think it did before.

Unlocked all features of the app to trial users Oh great, just a week after I bought it :D

You get better battery life and more screen content with the paid version since there are no ads.

Guys, whoever has not yet bought this app please do... Believe me it will be your best purchase in WP.. And Jay, great update but please fix 'can't fetch image' bug in the forums..

i agree. No regrets with the purchase, even with the current move to make all features available for trial users.

Have i ever mentioned that you guys are awesome? :) thanks for listening to the community!

Thanks Jay. Even though the trial version is now essentially the paid version (albeit with ads), I don't regret purchasing the app and consider it to be the best money I've spent in the Windows Phone App Store. Keep up the great work!

This app should not be up for discussion regarding whether or not it should be paid or not....personally I think its undervalued.....would gladly pay double as I'm sure most would.....#rant over....

The flip title doesn't flip anymore (at least when color I'd set to accent) so maybe it's time to change its name? Transparent/flip tile or something like that.

Amazing update Jay!! Keep working on WPC app! It´s pretty awesome!

I avoid the ugliness of transparent tiles like the plague.

I just want a addfree Windows 8.1 version. Still hate adds

I'm sure it's something I am doing wrong... The live tile never 'flips'? I think I have tried all the options and sizes.

And now it's working, never mind

Hi Jay, i need some help regarding this update. http://forums.wpcentral.com/wpcentral-windows-phone-app-support/278196-w...

No notification center items for wpcentral app?

Enable toasts notifications...

On mine transparent tiles are not working, I do have windows 8.1.

I still have some serious scrolling judder on the home news screen. Would also be nice to have notification centre support (I'm not fussed about the live tile - but am interested to see the news coming in :).
Cheers for the update though - I'm glad there is still a benefit to having paid for the app.

Lets get Jay a big ass order of chicken wings and a keg for his work. Good job Jay.


Thanks a lot, Jay Bennett! Windows Phone Central tile on WP8.1 looks so pretty :)

Superb news!! But how do I enable the transparent tile? Nothing has changed after the update?

I don't get it how to make tile transparent??

I just tweeted that update request yesterday!!!

Make an app that would automatically change the start screen background every 30mins or so :)

Never mind I found that I have to choose Accent and I was looking for transparent as a choice. It is now working s expected.

Hey,this is one of the best apps on Windows Phone,very happy to support it. Keep up the great work!

See? That's why I don't see the point of using a third party application to make tiles transparent. Developers will update their apps to include this aesthetic feature.

I would consider it as an Easter gift from WPCENTRAL :)

Would have liked the free version but I already bought it. but I hate ads........

very nice! how about new UI?

Thank you,Jay! Hip hip hurrah!

Cool! Only wish it had pull to refresh.

Looks great, but I feel the font could be a bit heavier so it looks less blurry compared to tiles like the native calendar. They look more clear. Would be great if the fonts look the same.

It seems to break the live tile (iconic Tile / WPCentral Flip Tile) functionality for me. http://1drv.ms/1hY0t0L

YES YES YES!!! LOVE the transparent live tile :-)

I think and feel pretty different about this change, because I would love the full app in the trial mode with ads, but at cost of pictures library, numbers dialed and microphone is too much for a real privacy policy.
To me is clear now Microsoft is following the dirty strategy from Google, sure because it is difficult keep a clean line when a dirty one is legal and more profitable and Google could not be stopped by anyone.
I will keep this app without the update.
By the popularity of this change in WP Central and the nature of it, is clear why Android is so successfully. People only want all by nothing, understanding by nothing their own privacy which looks they worth in cero, even from their sons.
A bad notice to me.

Just to note, if you buy the app we never even initiate the advertising controls so none of your private information is, or ever will be, passed to a third party. Of course if you wish to use adverts we all know how they work. If an app is free to you, then you are the product being sold

Thanks Jay for the the point.
I don't have stomach to upgrade the App, but would buy your App at first time I could because it is very cheap and very good.
Even more, your site is to my Smartphone, as Tom's Hardware was to my PC.
I like buy good apps and your is in first place for it.

Awesome Update, Thanks Alot Jay...;)

Thank you very much! Wpcentral's been of great help since I bought my phone a year ago. Keep up the great work guys! :)

Then. What for I paid for it?

And your information isn't passed to advertising providers

Iam happy to have purchased the app back when wp8 launched (or was it 7.5?), and even happier that you've unlocked everything in the ad supported version so everyone can enjoy it. You're doing a fantastic job, keep it up.

Thank you... Can you make the ads like once per session ?

No, and expect the number of them to increase in the free version in the future. We have to monetise things somehow :(

Very cool :-) congrats guys

Thanks Jay, I love the app. The transparent tile is so beautiful. Good work!

bought this when first became available, since then never left any of my phones... thanks a lot for the great work! :)

It's not working. I've set iconic, colour accent, and the color of the tile is orange(accent). Did that with the other tile, restarted, changed tile options, still no transparency. Any help people? Win 8.1 Lumia 920

Strange. Mine worked right after update with no modification at all. Lumia 920, too!

Sometimes it pops out"wp count, I am used for the lock screen count"

That's the normal tile if you're in iconic mode. You should see the iconic tile pinned somewhere else on your start screen

Solved, too many tiles :). This is my first paid app on windows phone and to this date the best app! Keep it up

Fantastic! Nice update. Thanks for being at the forefront of all things Windows Phone!

I updated to the latest version, and the tile immediately went transparent. Now it isn't transparent anymore.
L920/8.1

Looks pretty slick, so does the whole update tho been showin all the iphone idiots like "you like it?" There like "its alright!!" Haha

How do I make the tile transparent and keep the news updates like on wpc picture??? There is no toggle for it???

Turn on the live tile in the settings

There is no change at all had wpc wide tile on my start screen for over a year, I ve just updated it and nothing could someone help please
Peter lumia 925

I just wet myself. Thanks, Jay!

Good move Jay, good move ...

How is every getting the transparent tile when there is no facility for it????????????????

Nice, I have it in my folder of other things but cool that it's transparent.

It's free in android and is not free in WP store. Why??

Because if you are having a WP device you must have it, while on Android it's not that important

Download the trial. That is the free version.

Good. That WPCentral tile was looking so off..

What cover is on the lumia

Beautiful update. Loving the tile.

Awesome, you guys rock!!!

Got the update and now I keep having to re-enter my login details, so that I can use the forums... Anyone else experiencing this behaviour? I've reinstalled the app and have rebooted the phone (lumia 625 on dev preview 8.1). Could this be an odd preview bug? Anyone else getting this issue?

Otherwise, excellent app, I think it's one of my most used! Good job!

@Jay Looks like the updates WPCentral app does not integrate with the action center. Idk, before the update I can see the notification for WPC in the action center when the live tile updates. Doesn't seem to be the case right now. Or is it just me?

It should integrate, when you get a toast message it goes to the action center

Thanks for the response, Jay. I'll check, again once a get a new notification.

My tile always was transparent

Awesome as always. Bought the WPCentral app the moment I laid eyes on it over a year ago.

I've had transparent wpcentral tile since the preview release

Working fully now. Stays transparent after I read articles and close app. Thank you Jay.

Guys I want the tile transparent, but without news in it. So I left it "off".
But no matter what, there's always a news article in my tile. Until today my tile was set to big and with the wpc logo, wich is exactly what I want. Any way to bring back this? Because as of right now, toggle between Off and wpc tile with news, it's the same. Thanks!

You'll need to reinstall the app for that, at the moment when you set the live tile on once it overwrites those old styles. I'll look to fix that later

Is there a reason why I keep getting logged out of the forum

My favorite and most used app :)
Thank you !!!!

Transparency! Microsoft delivers! WPCentral delivers! Elected officials...yeah... not so much... hail hydra...?

Was transparent and in 5 minutes went back to normal.
Any idea?

The best article I've ever read on WPCentral!

Great, not able to get the transparent tile working though, great work though

Set the tile to 'accent' in the customisation screen

Thanks for the update, sir...

I liked the old non-live transparent tile with just the large wpcentral logo. Was super clean. When I turn off live tiles in the app it gives me a blank tile only. Still a great app but will have to get a custom tile for it I guess

Try setting the colour in the live tile customisation screen

I don't want the information on the tile but I liked it transparent though. Just aesthetic preference. However, now even with the live tile set to off it asks me every time I open the app if I want to pin the iconic tile

Thank you so much jay, i definitely gonna buy it

Does the app now allow you to login with MS account?

Not happy!!! No transparant live tile for me been a wpc follower for years too!!! Where do you enable the live tile?

Go to settings and enable the live tile

WPC CAN WE FIX THIS FOR ALL USERS. LUMIA 925
Peter
Liverpool
England

thanx a lot wp central team..u all r doing grt job.

Hi jay,
I really enjoy your app, but this is a bit of a pain. I've done that 5 times now
Peter

Why does the forum keep signing me out?

Not letting me download for some reason!!

Sweetness now my start screen is almost perfect :D. Keep up great work Jay!

Please allow us to set a default video player instead of having to select it every time we want to watch a video. Note: I ask for this every update lol

Not possible with the Windows Phone OS. We call out using one Uri schema and any apps on your phone supporting it will then offer to run. Unless you mean always go to the site or always go to an app, in which case I'll look to do for next update

Make it free please.. No debit/credit card..

Give them that bit of money for the free services they gave you so long. Be a man and pay a little bit of you want to get some extras

It is free. Read the damned article

Why aren't you replying when someone is asking you about the logout issue? I observed it many asked you this query but you dint reply but when someone is asking any other query you immediately reply. This not fair we need help again and again i have to sign in. So please help.

I'll look at it but nothing in the login code has changed for several releases. If your information is being lost then the OS is clearing out the app's local storage for some reason. Do you have much spare space?

Have lots of space on my device

I did have had that before the update, but it is nice to see the extra features in the live tiles.

After reloading twice I finally have the transparent live tile, which is just great! Like the app. Sorry to go on there Jay..apoligies.
Peter
Liverpool
England

I didn't turn the live tile on but why is it on? Ugh.

Really glad to be a part of support for this community App! :-)

Thank you, Jay. Didn't even have to un-pin and re-pin to get the improvements; they just were there. Very good job programming this app. Most-used app on my phone.

Awesome!! :D
Wanted to purchase the app from quite a long time. But my debit card just won't work with the store. Using ad supported version, for now. :)

I wanted to comment on this article many a times but couldn't comment bcoz of trial...but now its possible....thanks wpcentral team for making it full version for trial users

@ Jay Bennet, Just re my above issue; I have updated the app and now find myself logged out everytime I use the app, after I minimise to the time. I have used the help function and sent a report in. Any help would be appreciated, though I know it's the Easter weekend, so have a good one first ;)

Everytime i exit the app it logs out automatically dono how. Everytime i open the app i have to sign in this is happening after the update. App is allowed for background task i tried a soft reset too din't work out. Please Jay help.

I'm still using WP8, and I think there's something wrong with this update. Sometimes the large live tilt shows up only blank, and I have to enter WPCentral app and exit, so I can see the content of the large live tilt, which never occurs in previous update.

Agreed, I think there may be something up with this update, it keeps logging me out and the live tile glitches. But then wp8.1 is a preview - it may be simply that and not the app... It's a bank holiday in the UK, so am hoping that tomorrow they're may be a response.
Windows Central Newsletter
Thank you for signing up to Windows Central. You will receive a verification email shortly.
There was a problem. Please refresh the page and try again.