Microsoft is no stranger to building headsets. Back in the day, Microsoft would bundle its iconic mono piece headset with its Xbox 360 console, and later released some wired Xbox Stereo headphones of its own. Microsoft's Surface team now makes its own headphones too, with the Surface Earbuds and the Surface Headphones. Microsoft hadn't yet built a wireless headset for Xbox though — until now, that is.
Say hello to the official Xbox Wireless Headset from Microsoft, coming in at an impressive $99. This headset impressed me right from the announcement, given the fact it combines some rare features at this price tier. Microsoft has a mountain of competition in this space, though, which is hotter than ever thanks to the popularity of games like Fortnite.
Can Microsoft's very first wireless gaming headset make the grade on our list of best Xbox Series X and Series S headsets, or our best wireless Xbox One headsets? Take a seat, and let's find out, together.
Bottom line: This headset has an impressive feature set for its price, with decent audio across the board. For those who seek a $99 option that combines Bluetooth and Xbox Wireless, there probably isn't a better-value option on the market right now.
For
Lightweight, comfortable, and airy for long sessions
Top-tier action on the buttons and dials
A+ feature set, combining Xbox Wireless and Bluetooth, alongside an intuitive auto-mute feature
USB-C charging across a 15-hour usage time
Against
Mic and audio quality isn't the best
Mic arm is too short, which makes mic monitoring a bit quiet even at max volume
No 3.5mm capability
Xbox Wireless Headset review: What I love
Right out of the box, Microsoft provides you with plenty of reasons to love this headset. The subtle design profile is marries modernity with functionality nicely, complete with embossed Xbox branding and those classic Xbox green accents. Typically, I'm not a fan of bright colors on a headset, but considering this is, you know, official Xbox hardware, it makes sense here more than elsewhere.
Swipe to scroll horizontally
| Category | Spec |
| --- | --- |
| In the box | Headphones, USB-C charging cable |
| Speakers | 40mm, neodymium |
| Frequency Response | 20Hz to 20kHz |
| Battery | 15 hours usage time |
| Compatibility | Xbox One, Xbox Series S, Xbox Series X, Xbox Wireless USB dongle, Bluetooth devices |
| Weight | 11 oz (312g) |
| Price | $99 |
The headline act of this product is the feature set Microsoft has baked in. For $99, I think this may actually be the only solution on the entire market that bakes both Bluetooth and Xbox Wireless into a single product, particularly for dual-source mixing. Most of these types of products start at around $130 or higher, so it's nice to see Microsoft deliver some real value here in terms of features.
Bluetooth is always kind of janky, whether you're using cheap $20 earbuds or $550 Apple products, since the standard is just so susceptible to any form of interference. But at least until the tech improves, it's the best solution we have right now for multi-device connectivity. On the plus side, Microsoft's implementation really does seem to be among the best I've used in terms of interference.
I typically use Bluetooth/Xbox combo headsets for podcasting over long periods of time, so I can game while also streaming to PC via Discord. I still got occasional signal degradation from the Bluetooth while chatting on PC, but it was nowhere near as frequent as other headsets I've used that attempt this combo. And as expected, the Xbox Wireless signal by itself is rock solid.
Microsoft also offers mic monitoring with this headset, alongside a surprisingly intuitive auto-mute feature that stops your headset from sending background noise when you're not speaking. Sometimes it can take a little while to un-mute you, though, cutting off the first parts of your sentence. Microsoft's Xbox Accessories app on PC and Xbox lets you finetune both the mic monitoring volume, and the auto-mute feature, giving you the option to reduce sensitivity or turn them both off. There's also an EQ tuner for those who like to tweak, alongside some presets for different types of sound experiences.
As someone who tests dozens upon dozens of headsets in my constant search for the best Xbox One headset, I'm inclined to expect compromises at certain price tiers. The $99 wireless segment is generally the entry point for wireless gaming headsets, and many of them seem to compromise on build quality and construction, sacrificing action on buttons, dials, and switches for cheaper solutions, or opting for brittle, low-density plastics. Thankfully, Microsoft spared no expense in this area.
The dials on the sides of the headphones act as a volume mixer between games and voice chat, with the other controlling master volume. The smoothness of the dials, the responsiveness, and gradation between the volumes are impressive. The Xbox Wireless Headset feels superior to many far more expensive headsets I've used in this regard.
The quality extends to the cups, which feature generous cushioning and breathable synthetic leather, which feels pleasant across lengthy sessions. The headset is also impressively lightweight, to the point where I'd assumed there was no metal in the headband. I later discovered that there is metal reinforcing the headband, which adds a sense of confidence with regards to longevity.
Xbox Wireless Headset review: What I don't love
Out of the gate, Microsoft impressed me with the headset's design, feature set, and price. But there are a few caveats you should be aware of if you plan to make this your go-to Xbox headset for the future.
First and foremost, this headset is wireless in the truest sense of the word. There's no 3.5mm jack to be found, meaning that once the battery is gone, you'll have to recharge it. The battery life is impressive given the headset's weight, clocking in at around 15 hours of continuous use. With that kind of battery life, the lack of a 3.5mm jack is not necessarily a bad thing, but it's worth being aware of.
Perhaps the biggest disappointment I had with this headset was the general audio experience. I felt like the bass on this headset was truly overpowering, albeit admittedly impressive. On the downside, the bass cuts through everything, even with bass boost disabled. You can fine-tune this using the headset's app, but even then, the mids and highs lack a sense of definition that other headsets in this price range offer. The headset struggles the more sounds are introduced into the mix, introducing subtle distortion at higher volumes, with different frequencies snapping unnaturally from the stage as they battle for dominance with the bass.
There are cheaper 3.5mm wired headsets that are more performant in this area, with superior separation and a broader soundstage. Even with extensive tweaking, this headset's sound profile is among the muddier options in this price range, with an imbalanced audio pallet that isn't particularly amazing for gaming or media. In the heat of battle, you probably won't find yourself too hung up over the performance of different frequencies. For $99, it's more than passable, and everyone has different tastes when it comes to sound. Just don't expect to be blown away by the audio quality.
The microphone on the headset is not particularly amazing, though it's passable. The audio sample above was recorded via Bluetooth for full transparency, which may have created performance dips versus usage on Xbox Live. Either way, you likely won't be using this for content creation, but it's decent enough for gaming with friends or in meetings.
Another minor gripe I have is the microphone arm, which doesn't extend further than your cheek. Even with the mic monitoring boosted to maximum volume, the mic will be too far away from most adults' mouths to register any side-tone whatsoever, giving the feature reduced effectiveness.
Xbox Wireless Headset review: Should you buy it?
This headset is built and designed to offer a baseline entry-level wireless experience for gamers within the Xbox and Windows ecosystem, and in that, the headset delivers. The features are without peer in this price range, and the headset construction and ergonomics are top-notch.
I have some reservations about the sound stage, which feels a bit muddy compared to many headsets I've used in this price range. If you were hoping to be blown away by the sound, you may find yourself disappointed unless you are particularly fond of aggressive bass. But it's by no means terrible and more than does the job. It's also highly configurable with high-quality software, which is more than I can say for most wireless headsets out there.
I suspect this will be a very popular headset regardless, owing to its features above everything. It is an intuitive product, meeting the needs of today's Xbox gamers, who shift their experiences to different devices. In that, Microsoft delivers some much-needed competition in the wireless headset space, where Bluetooth options typically sit with more expensive products. Truth be told, this is arguably among the best value Xbox wireless headsets out there right now when you consider everything you're getting for $99.
Good value
Best-value Bluetooth Xbox Wireless combo.

If you're a gamer who wants to combine Bluetooth and Xbox Wireless audio into a single headset's audio stream, this is the best-value option on the market right now.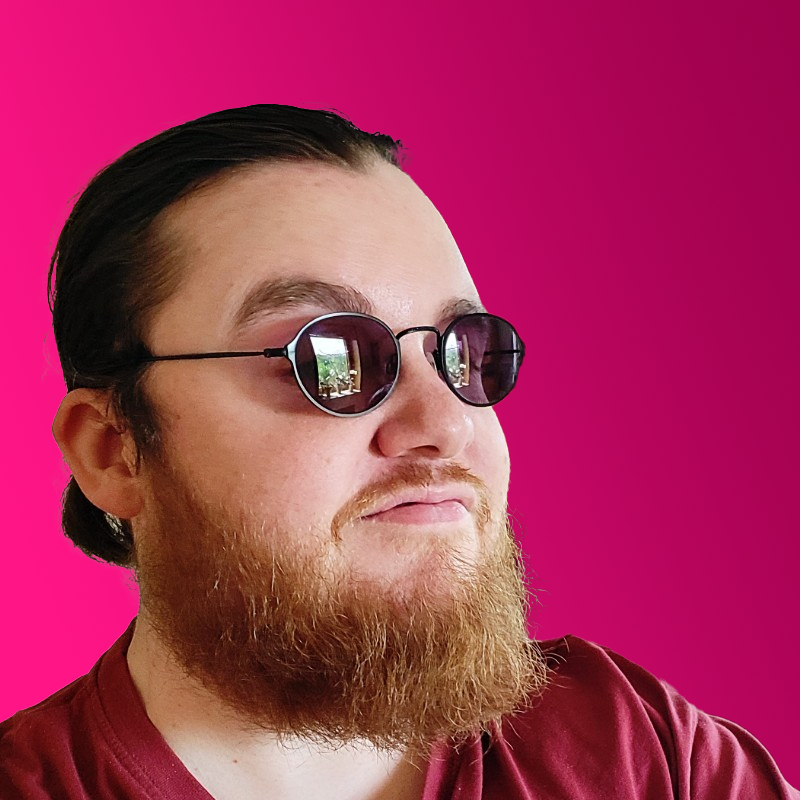 Jez Corden a Managing Editor at Windows Central, focusing primarily on all things Xbox and gaming. Jez is known for breaking exclusive news and analysis as relates to the Microsoft ecosystem while being powered by caffeine. Follow on Twitter @JezCorden and listen to his Xbox Two podcast, all about, you guessed it, Xbox!