A year in review: Overall, Xbox's 2021 has been one of its best years ever
When you zoom out, Xbox has enjoyed one of its best years in platform history.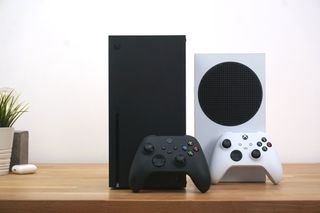 (Image credit: Matt Brown | Windows Central)
We are officially one year into the 9th generation of home video game consoles, with Sony's PS5 and Microsoft's Xbox Series X and Series S struggling to match supply with demand. Indeed, the semiconductor shortage is affecting tech products the world over, but few seem to have hit the headlines as much as the 9th-gen consoles, which are heavy targets for scalpers in an era of scarcity.
Microsoft launched its consoles against a backdrop of 2013's disastrous Xbox One console launch. More expensive while being less powerful, thanks to a bundled peripheral nobody really asked for. Microsoft would gradually turn it around for Xbox One over the years, but it never quite saw the resurgence the PS3 saw towards the ends of its lifespan, perhaps in part to Xbox's relatively anemic first-party games offering.
The Xbox Series X|S marks a definitive page turn for the brand, with Xbox lead Phil Spencer's strategy now almost fully implemented, and more first-party studios than ever in platform history — this year has seen the first real fruits of that labor, with the coming years promising to have more content than ever before, thanks to games like Starfield, Hellblade II, and various others.
There have been missteps, and there are still problems to solve, but overall, 2021 has proven one of Xbox's greatest yet, and is only a glimpse of things to come.
The year of Xbox Game Pass
Xbox Game Pass has been a thing for a few years now, but I'd say 2021 is the year it really started to make waves. Microsoft's nascent streaming service is how the firm plan to expand the Xbox footprint beyond the console, bringing gamers from PC and mobile platforms into the Xbox fold. Microsoft has a steep hill to climb yet still to attract audiences outside of the console ecosystem, but they certainly managed to pick up headlines this year with some very powerful deals.
Microsoft flexed its checkbook with some very cheeky additions in the spring, namely on the back of Outriders and MLB The Show. While the competition was only offering these games at the full $70 price point, Microsoft slipped them into Xbox Game Pass, which starts at $10 per month. MLB The Show in particular was a strong signal, given that the franchise is developed by its prime competitor, Sony, and has up until now been PlayStation exclusive. Outriders didn't manage to achieve the long tail it was potentially capable of, perhaps due to Square Enix's underestimations, but it still managed to hit quite high on streaming services and most-played games lists, thanks to its strong multiplayer component.
Throughout the remainder of the year, Xbox Game Pass continued to bring quality releases to Xbox gamers, with the popular Hades roguelike, complete with bespoke touch controls on mobile devices. We also grabbed Psychonauts 2, over 15 years in the making, alongside a mountain of games from EA Play's inclusion into the Ultimate tier of the service. We saw Football Manager 2022 drop straight into Xbox Game Pass on PC, alongside unexpected additions like Octopath Traveler, and classic Bethesda titles like Fallout 1, 2, and Tactics, with Quake 1, 2, and 3: Arena for good measure.
Source: Xbox Game Studios | Twitter, Xbox Game Studios, and Windows Central
Xbox Game Pass has a very strong basis of content already, and MLB The Show has proven Microsoft isn't shy to whip out the big guns to incentivize growth in the service. More recently, we picked up Halo Infinite, Age of Empires IV, and Forza Horizon 5, all of which launched to heavy critical acclaim, all of which are available as part of the $10 Xbox Game Pass initial fee.
The font of upcoming Xbox games is ever-growing, and the guarantee that these titles will hit the service day one has created a recipe for success. Although, Microsoft may need more third-party support if it is to ensure it has a steady cadence of headline-grabbing titles month in, month out. More studio acquisitions could also help plug the gap, and with rumors Sony is spinning up its own competing service, first-party content is increasingly important.
A console platform ready for success
Xbox Game Pass' fate is, as of right now, intertwined with the console platform that spawned the brand. Microsoft is casting its gaze back a couple of decades in a docu-series called Power On, examining the success and failures of the Xbox entity up to this point. I'd say 2021 is certainly a high point for the brand, although it continues to weather choppy waters owing to the supply chain disruption.
Anyone who has attempted to buy an Xbox Series X this past year knows full well how scarce they've become. Getting snatched up near instantaneously the moment they hit shelves, Microsoft has been splitting up silicon between consoles and its Xbox server blades, which power Xbox Cloud Gaming on Xbox Game Pass Ultimate. To that end, it has been the Xbox Series S — with its less exotic hardware — generating a surge in popularity in markets historically Xbox-skeptical, such as Japan.
While the Xbox Series S is nowhere near as powerful as the Xbox Series X, the play has proven itself to be very clever. Users can get a taste of next-gen features, such as faster loading speeds and better frame rates, without having to hunt down or save up for an Xbox Series X. It helps that the Series S is also incredibly small and sleek in its design profile, omitting the disc drive completely. While backward-compatible Xbox Series S games languish on Xbox One-style restrictions, more and more games are being built for the console natively, leading to a superior experience entirely than that of last gen.
Thankfully, Microsoft's modern hardware solutions sidestep the dreaded RROD that plagued the Xbox 360, making up what have been, in my view, the greatest pieces of hardware Microsoft has ever produced. But consoles are no use at all without great games, and Microsoft has been working to plug that criticism too.
While announced in 2020, Microsoft completed its full acquisition of Bethesda in 2021, fashioning itself as one of the largest mega publishers alongside the likes of EA. Bethesda and its subsidiary studios like Arkane, id Software, and Machine Games are all legendary in their own right, serving IP like Wolfenstein, DOOM, Dishonored, and The Elder Scrolls. The acquisition also sees ownership of things like the id Tech engine, cloud streaming algorithms, and even VR patents, alongside popular mobile games like Fallout Shelter and The Elder Scrolls: Blades.
While Bethesda's mark on the Xbox operation was relatively small this year (in fact, Deathloop from its Arkane property was a PlayStation exclusive), it's looking like all of those future games will be hitting Xbox exclusively in the future. Starfield, Todd Howard's much-anticipated sci-fi answer to The Elder Scrolls, has been confirmed as fully Windows and Xbox exclusive. Xbox fans can expect the same from most of the ZeniMax properties too going forward.
Having such a large exclusive portfolio to look forward to is something that fans have never really had before, outside of the Gears-Halo-Forza trinity.
Microsoft's first-party output has never been so strong, but also never so diverse. Titles like Psychonauts 2, Age of Empires IV, Flight Simulator on console, Halo Infinite, Forza Horizon 5, and many others garnered beefy Metacritic scores atop plenty of awards wins and nominations. There has been something for everyone, and that breadth of diversity and quality is only set to continue.
Still problems to solve
There are aspects of the Xbox mission that have been a bit neglected while Microsoft tended to higher priority problems, and others that have a bit of a legacy attached to them, and no longer make a lot of sense in the modern age.
At the start of the year, Microsoft indirectly hiked the price of Xbox Live Gold, making it impossible to buy a year of service for less as used to be the case. The play was an attempt to shift subscribers over to Xbox Game Pass Ultimate, which includes XBLG as standard, and would've been by far the better-value option for online play. However, it generated a backlash from people who simply don't want Xbox Game Pass. Given that Xbox Game Pass doesn't have a family subscription tier, households with multiple members would've been severely out of pocket if this went ahead.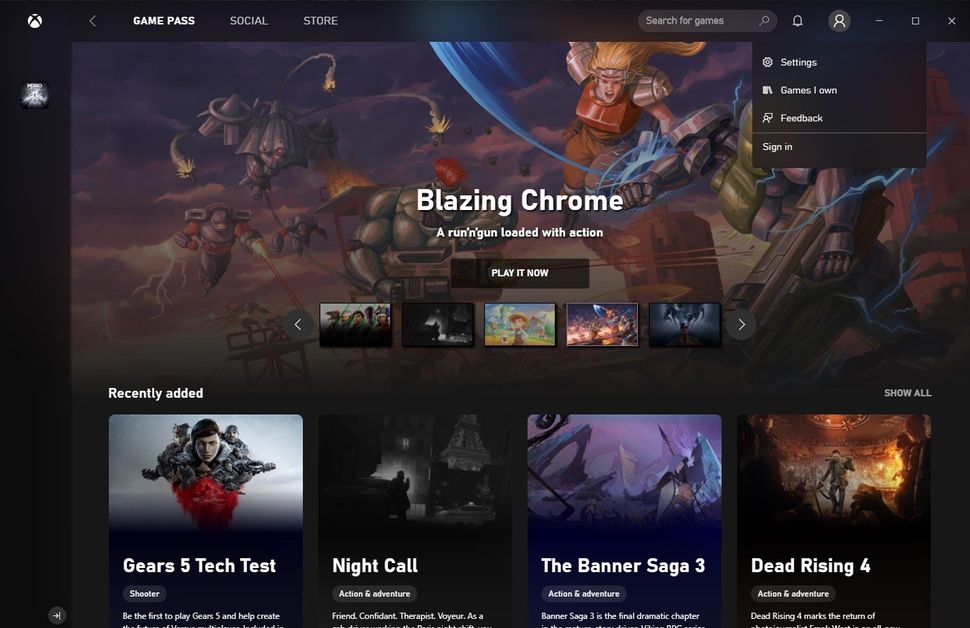 Indeed, Microsoft is navigating something of a messaging crisis when it comes to its efforts to bring PC and console platforms together under one spiritual roof. In the past, Xbox head Phil Spencer said he'd never force console players to compete against PC players with mouse and keyboard, but we now see that isn't the case, given that Halo Infinite has forced input mixing on PC and console.
Microsoft lifted the Xbox Live Gold fee for free-to-play games online, but the blurring of the lines between PC and console increasingly calls into question the Xbox Live Gold fee, particularly in premium multiplayer experiences like Battlefield 2042, which only added a crossplay-blocker after a fan backlash. Xbox Live Gold players have to potentially pay a fee for what is ultimately a degraded experience, playing against mouse and keyboard players while also dealing with increased instances of hacker-compromised games.
Microsoft's increased attention on PC gaming has also generated questions. They've dropped the word "Xbox" from their PC Game Pass branding in an attempt to differentiate and separate themselves from the console aspects of the brand, side by side with a fairly cringy PC Game Pass ad it debuted at The Game Awards in 2021.
However, Microsoft isn't really showing a great deal of urgency in dealing with the problems the PC Game Pass app has, from sluggish speeds to poor mod support, all the way up to general usability. The Xbox console platform itself is also struggling with some clunky and outdated features, from an inconsistent Game DVR recording experience. And the Xbox achievement system — once pioneering — has barely received any new features in years.
From increased cloud competition from companies like Amazon's Luna and NVIDIA's GeForce Now, and competitors eying their own Xbox Game Pass-like services, Microsoft has no room for complacency, even on the gritty details. Judging by their recent actions, I'd say Xbox is anything but complacent right now.
No room for complacency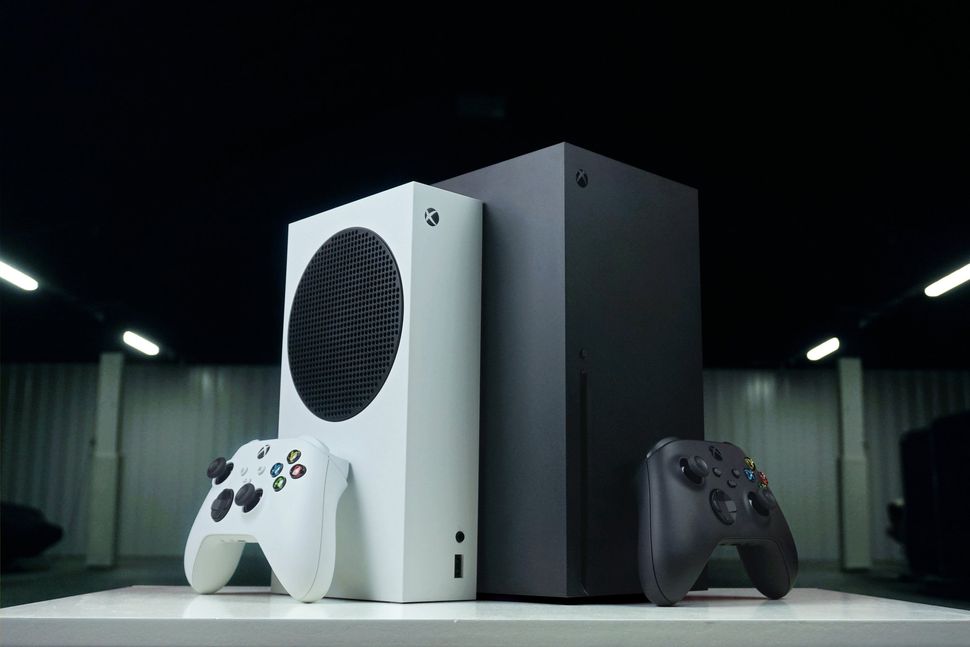 Indeed, Microsoft has no room for complacency right now. Xbox was simply ticking over before, but it is now in growth mode, eager to capture nascent markets like cloud streaming while growing its own footprint in the PC gaming and console space. To that end, Microsoft is spending more than ever on its gaming growth, with premium hardware engineering and high-quality first-party games, investing in new talent, building new studios, and acquiring long-time partners.
The video game industry is likely set for tons of disruption in the coming years. Ubisoft has started implementing blockchain-powered NFT skin transactions into its games, encouraging players to spend tons of cash on in-game items with manufactured digital scarcity. Other publishers will no doubt follow suit. Meta, formerly known as Facebook, sees a future where the worlds of the real and digital collide, which may force Microsoft to rethink its "wait and see" approach to VR gaming. If cloud gaming does take off for some of its competitors, Microsoft may be forced to ramp up its efforts in that space too. We've even seen Valve itself enter the console space this year, with their Nintendo Switch-like Steam Deck.
Xbox is faced with high-profile competition at every angle. Whether it's high-quality first-party games, cloud latency, or hardware superiority, Microsoft has shown it's willing to dip into its vast cash reserves to compete for the future of the gaming landscape. In 2021, we started to see the full force of what Xbox is capable of with Microsoft's full backing, and they're showing no signs of slowing down. If 2021 was great, I'm expecting 2022 to be even better — but one thing is for certain — it's nice to no longer have to wonder what Xbox would look like with Microsoft's full support.
Windows Central Newsletter
Get the best of Windows Central in your inbox, every day!
Jez Corden a Managing Editor at Windows Central, focusing primarily on all things Xbox and gaming. Jez is known for breaking exclusive news and analysis as relates to the Microsoft ecosystem while being powered by caffeine. Follow on Twitter @JezCorden and listen to his Xbox Two podcast, all about, you guessed it, Xbox!
Glad Xbox is giving more time to Dev's to improve the quality of its games…..but it wasn't a good year for Xbox.
Flight Sim is a joyless simulator.
Psyconaughts has great art but incredibly boring gameplay, per Double Fine MO.
Horizon 5 is a 5-time retread, in an already overused & stale formula.
Halo Infinate Campaign is worse than every one of Bungie's Halo's, has an ugly look, repetitive open world aspects, poor story….and is clearly 1-2 years still unfinished.
Just because reviewer score are positive, we'll, we all know they haven't been untrustworthy for over a decade.

Imo you sir are very wrong. Not only was it one of the most positive years Xbox has enjoyed in a while... But I can't remember the last time I've enjoyed playing Xbox game studios games this much in a long time. Psychonauts 2 is a respectable sequel... Forza is a retread but one that is a blast to play. Halo is also great. While the original Bungie trilogy will always hold a special spot in my heart... Infinite is great and is the best game 343i has put out to date.

Both Horizon and Infinite are designed to be long tail games like SKYRIM and MINECRAFT. Both are setup to host expansions,both free and paid, for years on end, so haters will be grinding their teeth for a long time to come. On a service like GAME PASS having a wide range of time sink games that remain active for a decade is valuable. These extended lifetime games are something the competitiors first party developers haven't been doing and, given how long modern game development cycles have become pivoting to long tail games will be a challenge. (HALO INFINITE and CYBERPUNK 2077 both spent over 6 years in gestation, with Halo getting an extra year of polish and debugging producing a great game, CYBERPUNK didn't, to less than flaterring reviews). This suggests that the lead MS currently enjoys in gamer engagement will endure. Atop their lead in the low end of the market (SS + GAMEPASS + ALL ACCESS) MS has a significant presence on the PC side (look to the STEAM charts) while the competition has none (Nintendo) and barely any (Sony) which gives their unified GAMEPASS ecosystem a leg up on any subscription the competitors might cook up. Gamepass is a triple threat that will be hard to match. Plus it's herd *now*, raining cash to fund future expansion. The MS lead in this generation is firming up and should become unassailable as soon as they ship their SmartTV client (presumably a hardwired browser client to minimize the need for updates). Haters are just going to have to adapt to this new normal: MS changed the baseline expectations and dragged a good chunk of the market with them. People aren't buying XBOX to get Gamepass but instead are buying XBOX *because* they have/want Gamepass. Whole new world. Sit back and watch them rush to roll out pale Me2 imitations of GAMEPASS to minimal effect; they just don't have the requisite pieces. 2021 has been a good year, contrary to expectations; 2022 will be better.

You do understand that "we all know they haven't been untrustworthy" means "they *are* trustworthy"?
Your rage is tripping you up.
You might want to get some counseling for anger management.

Was this a good year for xbox? I don't know since I still can't get my hands on one. I think, inventory issues alone make this one of the worst years for the platform.

Inventory issues are bad for everybody. What makes it good year/bad year is how you're doing vs the competition. On the consumer side it depends on where you are and how hard you're looking. I had no problem in the spring and my sister got hers straight from MS at list just before. With free shipping.
More recently I got one of the email invites.
And every other time I swing by Walmart they have a few SS in stock, going fast.
By all recent reports they've been moving a million plus for the last couple of months, outselling Sony globally. This early in the shopping season tbose numbers require a side of salt but people *are* finding and buying XBOXes. What it reminds me is the spring after the 360 launched. They were supply constrained then, too. But because of high demand, not supply issues. You had to look around and be ready to pounce at a moment's notice.

It's pretty easy to get a S nowadays. If not, you can play streaming on the One now. You have options going forward.

Psychonauts 2 was fantastic and easily one of the best games of 2021 and I'll take that statement to the grave. Halo Infinite? I'm kinda torn on, it was enjoyable (even if it did maintain some frustrating elements of old Halo games, like the fact that once the enemies have seen you, that's it, they know where you are forever) for me to play through, although the open world felt unnecessary as the best part of that game was hands down the missions, the open world just felt like unnecessary padding. But the gameplay was exceptional, the guns felt great, the level design was top notch (although the boss fights were nothing exciting, one on one battles don't really show the Chief in his epic Scarab destroying glory) and the pacing felt good. But probably my biggest gripe with Halo Infinite is the fact that I wished I was playing the story that the game was showing me in "flashbacks". The Banished, as an enemy, are boring, they just plain are. Their sole motivations are they like fighting things. And yet, here we are getting these little snippets of an epic UNSC vs Cortana war that we didn't get to partake in. Hell it even would have leant itself to the UNSC and Banished resolving their own differences in favour of battling the greater evil, planet sized doomsday weapons commanded by a rogue AI. The story was, in my opinion, Halo Infinites worst element because it completely ignored everything that had been set up prior in 4 and 5. I didn't care about Escharum, he meant absolutely nothing to me throughout the entire game, every time he started yammering on I zoned out because he just had nothing going for him other than "I want to be the best". Yawn.

You are right.
But that kind of jump served a purpose: starting everybody equally confused. 😂

Especially people who only play the main games.

The only thing wrong with Xbox One having the required peripheral is that not everyone wanted it. Nothing was wrong with "the peripheral" per say. Requiring a guitar or steering wheel for $100 extra would have made a lot of Xbox fans mad also. It was just a dumb move making it the only way to get the Xbox One. They could have had a major hit with "the peripheral" if they sold it for $80 separately. It was a major upgrade to the Xbox 360 version and was going to make the games used it even better. My family still has me keeping the Xbox 360 because of those games. They are more fun for family time than a lot of these FPS games that don't even have split screen a lot of the time.

I have xbox series s and am happy I didn't spend more money on higher end consoles.
Gamepass is also good as I do not want to spend more money for games which probably will be played once. Though their support is bad and they need to keep up