Payday developers Overkill delay Walking Dead shooter until second half of 2017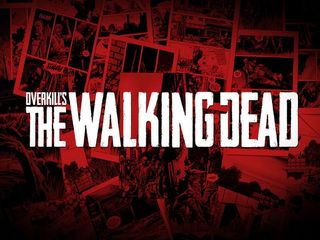 Fans of The Walking Dead will have to wait a while longer to play a first-person co-op shooter based on the zombie franchise. Developer Overkill Software, the creators of the PayDay game series, have delayed the release of its Walking Dead FPS from 2016 to the second half of 2017. The game will be released for the PC, Xbox One and PlayStation 4.
The delay reveal was buried in a press release from Overkill's parent company Starbreeze, which announced that the Korean game company Smilegate is investing $40 million into the company:
In addition, Starbreeze plans to develop and release a version of Smilegate's popular Asian-based online first person shooter Crossfire for the Western market. No release date for that game has been revealed.
Source: Starbreeze
Windows Central Newsletter
Get the best of Windows Central in your inbox, every day!
If this is anything like the TV realisation, I will buy it for sure. Shame it's a little later, but it should end up good, right?

If the game comes out with excellent physics and realism awesome! I love the telltale version though

With how bad they crewed up Payday 2, no thank you. https://www.reddit.com/r/xboxone/comments/3qabbw/what_ever_you_do_do_not...

They need to be sure the micro-transactions are at maximum wallet raping levels.

The second half of 2017!!....like, 18 months from now?? Damn, why even make a software announcement if it's going to take you that long to get it to market?

We need another house of the dead shooter, hope it's like that...

They first have to milk more money from payday 2 players

The game will still be riddle with bugs, and the developers won't care. Probably just tell console gamers tough luck like they did with Payday 2.

I hope I'll survive till then..

To martin. Just don't end up like the walking dead and you'll be fine.