Phil Spencer says Xbox Scarlett won't sacrifice power for price, studio acquisitions aren't over
By Asher Madan last updated
Quite the surprises in this one.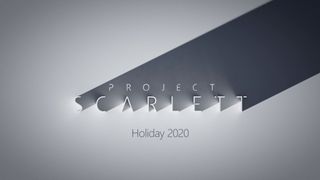 (Image credit: Microsoft)
What you need to know
X019 is taking place in London and a lot of new games were announced at the event.
Phil Spencer sat down with Eurogamer to discuss game sales and other topics.
Project Scarlett won't sacrifice power for price, it's designed to be the ultimate console.
Studio acquisitions aren't over yet as Xbox Game Studios wants to expand in Asia.
Recently, Xbox head Phil Spencer sat down with Eurogamer to discuss everything from studio acquisitions to Project Scarlett. The interview is quite lengthy, but there are a few tidbits that are important to mention from the conversation.
The interview started off with some interesting news about Gears 5. Despite the fact that it's been available on Xbox Game Pass, it sold more than Gears of War 4. This can be attributed to the fact that it's available on Steam, but it's still surprising. Maybe gamers view Xbox Game Pass as a great way to try games and then buy the ones they really like.
At X019, everyone was expecting new studio acquisitions to be announced, but it turns out that none were. Xbox Game Studios head Matt Booty said that the company was focusing on games at the moment on stage, but Spencer revealed that he's interested in adding Asian studios to the mix. One thing's for sure, Microsoft isn't done with the studio acquisitions, but it's looking for more diverse teams going forward. Hopefully, Spencer will snag some Japanese developers like FromSoftware or PlatinumGames.
Lastly, Project Scarlett news made an appearance. Spencer said that devkits have gone out. If you remember from E3 2019, Xbox's Aaron Greenberg said that they were working to get kits to studios, but now it looks like that's happened. Keep in mind that devkits go through a number of changes before launch, so the hardware in them may not be final. Spencer reiterated the fact that Project Scarlett won't sacrifice performance for price.
A big shoutout to @klobrille and @Nibellion for posting this interview on Twitter.
Best of the best
(opens in new tab)
Xbox Game Pass and Xbox Live Gold in one

Xbox Game Pass gives you access to over a hundred games for one monthly fee. Xbox Game Pass Ultimate also adds Xbox Live Gold to the package so you can play online with your friends. Right now, you can purchase a three-month subscription for $45 through Amazon.
Xbox
(opens in new tab)
Main
Asher Madan handles gaming news for Windows Central. Before joining Windows Central in 2017, Asher worked for a number of different gaming outlets. He has a background in medical science and is passionate about all forms of entertainment, cooking, and antiquing.
Phil Spencer has done wonders since he arrived as head. Gamepass is amazing. Best deal I've had in gaming for a long long time. This year I haven't purchased a single game. Just played Gamepass games all year. And I still haven't got through all the ones I want to play. The new studios are excellent. And can't wait for Scarlett. Such a great time to jump in Xbox.

Excellent. I would like to see Japanese studios making games with Xbox Studios. I can't wait to see the next console though. I don't use my pc for new game titles. I just use it for emulation now days. Graphics is no big deal with X1X.

Phil Spencer has been so good for Xbox. I love the way he's so honest about the missteps Xbox has had in the past. And knows exactly what's required of Xbox going into this new generation. He has got out in front of Streaming. And is there from the start. He's got out in front of subscription services in Gamepass. And he is confirming here that power and price are extremely important to get right for the next Gen. Not a single talk of TV TV TV (sorry Xbox One launch, you did **** it up. I'm really liking the diversity in games they are showing. So many genres and types of gamers catered for. And still lots of games we haven't seen. But it's great they now have enough devs and teams to be able to consistantly announce something new more often. Great news to hear this in the article.

I hope Microsoft buys Asobo studios. They are closely working together on developing Flight simulator 2020. Asobo also developed Fragments for Hololens and various other Pixar titles.

Dumb question. If PS5 is promissing 8k, how is Scarlett 4k, 120fps going to be "better"?

This is already confirmed. Scarlett will deliver Native 8K with prioritizing FPS, Native 4K with 60 to 120fps and 1080p with 60 to 120fps. PS5 will mimic the PS4 pro tactic to upscale to 8K and native 8K output for video. Besides all that. Resolution doesn't make a console.

@iso
Do you have a link to whever you said or are you just making up stuff and speculating?

I was asking. No trying to do drama. I was honestly confused.

You have a reason to be confused, it's not like there has been any clear announcements on this system yet. I thought they were targeting 8k and going to sustain 4k at least 60FPS on all games with Ray Tracing support.

You won't have native 8k HDR native in game on any console next Gen I guaranty you that.... And even if they could... You don't have many TVs on the market let alone accessible to the mass market price wise and made for gaming (low latency etc...)
It's gonna be all marketing rumors till the reveal on both side if... We get 4k HDR with stable 60fps minimum and better dynamic effects etc... I'll be more than happy... 8k is for the next next Gen IMO....

PS5 is not doing ganes in 8K. Both PS5 and Xbox Scarlett will be able to do Movies and TV in 8K. That's all. Sony are just using that 8K tag loosely. Not even a 2k PC can do 8K gaming.

This. It'll be 8K for movies, games will be 4K. The amount of processing power to output a modern game in 8K is significantly more than we have available (to consumers) at the moment.

You can make a logical assumption, the most powerful graphics card available now can't even play all games in 4K at 60fps (at max settings) without some framerate drops. It's incredibly unlikely that AMD are going to churn out a GPU in the next year (or, that they have already made) which has over four times the power of a 2080 TI.

I'm specifically waiting for these new consoles, and I'm hoping two a lower model and very high model. I've been looking into building a PC for next gen however the ray tracing isn't there yet and the RDNA RT cards will likely be better then the RTX Turing cards and Amphere is rumored to be maybe 30% faster also. However for the build I want were talking $1100-1300 to build myself or 1450-1600 to have it built. If these new consoles are as capable as we're hearing I may scrap the PC and buy all three PS5, Scarlett, and Lockhardt(for my office), and come out spending less. However if they end up being mediocre I will likely build the PC and use my Xbox One X at the office. Just a waiting game at this point. Consoles have never had powerful CPU's like a Zen 2 put in them. It's always been some cut down mobile CPU, so this is going to be a game changer in the console space as optimization is still a key here, but with far more capable hardware then releases in the past. The PS4 and Xbox One were sub par from a spec standpoint in 2013, the market has now changed and both Sony and Microsoft recognized this.

You have to remember that console are closed ecosystem... Dev can code closer to the metal less overhead etc... There is no need to crame in a monster CPU... You can't compare a PC and a console on raw spec alone...

Now that I cut the cord, I wonder if scarlett will have hdmi IN, I dont think I'd miss it.

It better have, it is the main reason i use the One X over the PS4.
Windows Central Newsletter
Get the best of Windows Central in in your inbox, every day!
Thank you for signing up to Windows Central. You will receive a verification email shortly.
There was a problem. Please refresh the page and try again.