PN-820 Shows Up On Verizon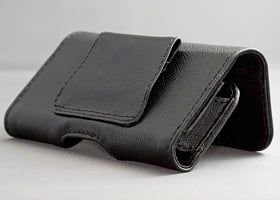 Pantech out of Korea has made a nice little WM5 Smartphone for Verizon - if by "nice" you mean "inexpensive." For $150 after contract you get a decent WM flip-phone, it's competitive spec-wise with the Cingular 3125 (HTC Startrek). It is not competitive looks-wise, however - I think the ugly stick might have gotten hit with this. I actually shouldn't make fun, it's nice to see that phones with these specs can be made and sold for a small price.
Anyway, it also has full EVDO speeds and a miniSD (not Micro!) expansion slot.
...and a gigantic antenna sticking out of the top.
Read: Verizon Wireless PN-820 Smartphone (opens in new tab)
Windows Central Newsletter
Get the best of Windows Central in your inbox, every day!