Tower, the popular Git Client, is making its way to Windows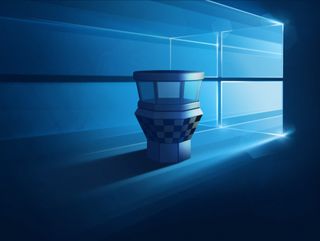 Tower, a desktop Git client, will soon be making its way to Windows 10. The app, currently available on Mac, allows developers to easily work with the GitHub version control system. The app works with all Git hosting services, while select services have received more advanced integration.
According to developer fournova, Tower for Windows will be a fully native app, built from the ground up for Windows. The developer has not yet announced a release date for Tower for Windows.
If you're interested in checking out Tower before launch, you can sign up for the beta over at fournova's site. New beta invitations are sent out by fournova every week.
Should be called Git client. Not GitHub client. GitHub is one specific hosting platform

Also GitHub version control system is very wrong to say since GitHub didn't invent Git

Btw. I'm not trying to be rude. Just wanted to get the facts straight ;)

Why didn't you just edit your comment instead of replying to yourself? Posted via the Windows Central App for Android

The third 'coming or came to windows 10' news in a row, now that's good.

Kinda feels like we are due for an app leaving the platform one. Nothing for all the naysayers to jump on....

Thank you for the article! As mentioned in a previous comment, Tower is a Git client and can be used with every Git hosting service (Github, Bitbucket, Gitlab, Visual Studio Team Services, Team Foundation Server and others).

Bit off topic, but for those who like to use Git from Powershell I like this set of scripts for improving the experience: https://github.com/dahlbyk/posh-git

Also for the command line users. PowerShell with this works very great and every command in cmd also works in Powershell (+ more)

I wish it would be a UWP app.

UWP can't do shell extensions and other integrations that programs like this need. https://msdn.microsoft.com/en-us/windows/uwp/porting/desktop-to-uwp-root

I'm really curious now why do you need an UWP git client? and please for the love of God don't say because it will be on Xbox one Hololense and W10M.
Some valid reason, please.

GitKraken is all you need :)

isn't the CLI a more popular way of using git?

`git` on Windows is terrible, since instead of being native, just lives in a MinGW wrapper, which constantly has issues with permissions and various other things.

Git integration in Visual Studio is my #1 choice.

I have tried various clients - SourceTree, Tower on Mac, VS integration. But at the end GitExtensions are still the best choice.
Windows Central Newsletter
Thank you for signing up to Windows Central. You will receive a verification email shortly.
There was a problem. Please refresh the page and try again.