Popular mail app Newton is back from the dead – again – and this time owned by its users
The most phoenix-y phoenix ever.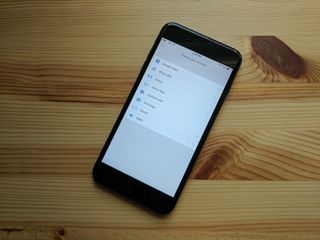 (Image credit: Windows Central)
What you need to know
Popular email app Newton is back. Again.
It previously died and then was picked up by Essential. Before Essential closed.
Now it's back, and its future looks much brighter.
Newton is an email app that has been around for years. Previously called CloudMagic it was one of the first email apps that snoozed emails and integrated heavily with services and other apps. Then it went through two closures, the most recent after Essential went under. But now it's back, and things look pretty promising.
The app's revival was announced via Medium post with users Maitrik Kataria and Justin Mitchell picking it up from Essential. And the pair have big plans.
Our plan to make Newton successful —
A contingency plan to keep Newton going forever
Building a stable and steady independent business
Add "service" in the SaaS (software as a service) business
Add features that increase the lifetime value
Better security and privacy around your data
…one more thing….rewards and discounts for loyal customers
You can get the full rundown of what that means over on that Medium post. It's still very early days, but the good news is that Newton's previous $49.99 per year subscription isn't going up. There are new ways to save money and get extra months added to your subscription, too.
I was a CloudMagic user years ago and I honestly can't remember why I left. I'll be checking it out again though and I can't wait to see what these guys have in mind for the future.
Download Newton from the App Store for iPhone and iPad (opens in new tab), as well as the Mac (opens in new tab). Their apps for Windows and Android are available via the Newton website as well.
I was a cloudmagic user a few years prior too, stopped using it when they changed to a subscription service. Great to see it back!

Well I wish them good luck but personally, I don't see thing lasting very long. Outlook for iOS and Android is pretty damn good and on Windows the Mail client is also just as good and reliable. I have Microsoft 365 Business Essentials so I can't get Outlook for desktop but I wouldn't need it anyway, Mail is perfect for me. Why would I shell out another 5$ per month? Maybe other people see the added value and they keep this going.

Agree. Also wish them the best, but really, mail apps have been completely commoditized on practically all platforms to the point that I'll be surprised any regular consumer chooses to pay for just mail as a service. Outlook and Mail on Windows for example either come bundled with Office or is free with Windows. It's really a tough sell, but it appears they have a plan, so good luck with the effort!

$49.99/year for a bloated electron app? Ha Ha Ha.
Windows Central Newsletter
Get the best of Windows Central in in your inbox, every day!
Thank you for signing up to Windows Central. You will receive a verification email shortly.
There was a problem. Please refresh the page and try again.