Project Spartan – Phone design is not final, IE 11 lives on, and more bits about the new browser revealed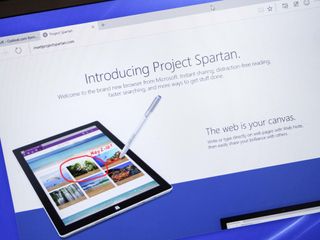 Today, the Internet Explorer Developer Team (IE Dev) took to Twitter for their monthly Tweet chat. The focus today is the next-gen Project Spartan Browser coming to Windows 10 (and currently in the preview).
Many users asked a lot of good questions, which we have grouped here. Some are related to Windows Phone, other about the legacy Internet Explorer 11, a few are about functions, and there are even some developer-related ones as well.
The good news is things like the address bar at the top for Windows Phone is not necessarily final yet. The team is listening for feedback, so make sure you use User Voice to suggest ideas or vote for ones you like. You can find the Project Spartan UserVoice page right here.
Additionally, Flash will not be in the mobile version of Spartan due to Adobe no longer supporting mobile Flash. Internet Explorer 11 will be found under Windows Accessories in Windows 10 and Spartan will have pinnable Live Tiles.
Read on for more!
Windows Phone
Q: Why would you put the address bar at the top on mobile? Terrible UX says my Lumia
A: The designs for the phone aren't final yet, but know that we see EVERY bit of feedback on this very hot topic. (Link)
Q: Will the Spartan browser will have Flash player for windows phone also?
A: No Flash on Windows Phone - Adobe is no longer developing Flash for mobile (Link)
Q: Will there be any kind of developer's tool on the mobile version?
A: Yes, in the works. Model will be similar to this one. (Link)
Q: Will Spartan enable us to download data on background in windows phone?
A: Not currently planned but we hear the feedback! We watch UserVoice closely, that's the best place to request (Link)
General Questions about Spartan
Q: Will we be able to pin sites to our taskbar like we could w/ IE?
A: You will be able to pin sites as Tiles in Windows Start (Link)
Q: Will #Spartan eventually be available for other operative systems such as iOS, Android...?
A: We don't have anything planned at the moment - we're completely focused on building a great browser for Windows 10. (Link)
Q: Will Spartan get a store like Chrome Store?!
A: Stay tuned for more details on extensions plans... (Link)
Q: Will you add a home button to Project Spartan?
A: A focus for the new UI is simplicity + reducing unnecessary controls. That said, feedback wanted! (Link)
Q: There will be only one version of Spartan or two browsers for desktop/touch just like on Windows 8.1?
A: Spartan will use Continuum to provide a tailored experience across mouse/touch and desktop/tablet/phone on Windows 10. (Link)
Q: Do you plan to implement bookmarks syncing in #ProjectSpartan like Chrome also with the web access?
A: Your favorites will stay in sync across all your Windows 10 devices. (Link)
Q: Will there be a way to force particular links to open in Spartan/IE or is that going to be up to the user?
A: Links will open in whatever your default browser is. (Link)
Q: Spartan will able to save the notes which I write directly to one drive?
A: That would be pretty natural wouldn't it? ;) Right now we're working on it. Keep upvoting requests on uservoice! (Link)
Q: Will Spartan support website livetiles like IE currently does?
A: Yup, live tiles will be supported (Link)
Q: Will Spartan support RSS by RTW/RTM?
A: We don't currently plan to render RSS feeds in Spartan but it's a great suggestion for UserVoice! (Link)
Q: Any chance of Ctrl-Q quick tabs coming back, or similar thumbnail view of all open tabs? Hugely useful
A: No plans for Quick Tabs exactly (as IE8), but some similar concepts being considered. One shown during 1/21 Spartan video (Link)
Q: Will Spartan have support for multiple windows with the possibility to move tabs between windows, just like Chrome/IE can?
A: Yes! Spartan supports multiple windows today (Go to the ... menu and select "New window") We're working on making it possible to move tabs between windows. Meanwhile!! in Spartan you can right-click on any tab and select "Move to new window" (Link)
Q: Will you consider making the final name of #ProjectSpartan Microsoft Spartan?
A: Oh, *many* names are being considered... ;-) (Link)
Q: Something I love in Chrome but F12 tools doesn't seem to do: Ctrl + R to refresh the tab. Minimizes win switching.
A: O nice, we've added that shortcut recently and hopefully it'll be in a flight soon! (Link)
Q: I can't get any files on localhost to open in #ProjectSpartan. Is this a known bug?
A: It's a security feature! To enable localhost, add the Sp App Container SID to your localhost interface, but lowers security (Link)
Q: Will #ProjectSpartan support Silverlight in the near future? Needed for a company web app.
A: Stay tuned, finalizing plans. But IE will be definitely be available as fallback. (Link)
Q: Is there a particular reason for which Spartan's user Agent says "mozilla, gecko, chrome, safari" and every other browser?
A: There's some good history here… History repeats itself. All browsers lie to make sites work. (Link)
Q: Spartan for Xbox One? (Asked by our very own Jez Corden)
A: We're working on getting the Xbox One running Win10 first (early demo was done at Mobile World Congress) (Link)
Q: Where did the billion of settings in old IE go in Spartan? Feels like the settings menu is very empty.
A: We thought 1 billion might be too many. Let us know which settings you want to see back! (Link)
Q: Can you add the ability of pinning tabs (like Chrome)?
A: It's definitely something we've talked about. :) Keep upvoting your favorite tab features on uservoice! (Link)
Q: Will Spartan or IE 11 be the default in Windows 10?
A: Spartan will be the default (Link)
Q: Will Spartan be available for Windows 7?
A: No current plans for Spartan on Win7. Win7 users will be able to upgrade to Win10 for free as you probably know :) (Link)
Q: When will we get Private Browsing mode? Asking for a friend.
A: Tell your friend we're working on it! (Link)
Q: Why are you making Spartan an app instead of a programme when like this it's slower and has issues constantly?
A: There are advantages to being an app (e.g. security, HW accel). It will continue to get better. (Link)
Q: Is the test version will import bookmarks from other browsers and only in the final version?
A: Project Spartan currently imports favorites from IE automatically. We're working on importing from other browsers. (Link)
A: Yes, fullscreen video will be working in a future update. (Link)
Q: How much of a performance impact has the chrome (Spartan vs IE vs Metro) over the web engine?
A: Not much direct impact on engine, but Spartan will be faster for other reasons (EdgeHTML, chakra improvements etc). (Link)
Q: Will we soon be able to share bugs/feedback on Spartan w/o our PII going over in plaintext? (this is what the smiley does)
A: We're aware of this regression and have a fix in the works for an upcoming update. (Link)
Q: are you going to switch your name and this hash tag once you decide on the official name for Project Spartan?
A: YES! (Link)
IE 11 and how it will work
Q: Will we be able to pin IE to the taskbar and to start (I don't hate Spartan but in case I need to access legacy sites)
A: Yes, IE works like any other Win32 app
Q: How long until you nuke IE for good (no longer ship & support it in any Windows version)?
A: We don't know; we expect a transition time as customers migrate off IE-specific tech but don't know how long it will take. (Link)
Q: How are you planning to deal with IE11 in Windows 10? Will it be 'hidden', turned off? How will it work?
A: IE won't be pinned to the taskbar or to Start. You'll be able to find it in Windows Accessories. (Link)
Developer bits
Q: Will Spartan support ShowModalDialog() or will it be dropped like Chrome and Firefox have
A: No final decision but right now it is not supported and we'll see how that goes. (Link)
Q: Any further word on when you plan to delight the eager masses with a great extensibility model?
A: We don't have anything to announce just yet but we're working on it. We will have more to say here soon - stay tuned! (Link)
Q: Spartan gives a low score on http://html5test.com. Do you plan to Get on par with Chrome, Firefox and Safari?
A: We are working on adding support for more standards, you can check our plans in http://bit.ly/1ELoTmp (Link)
Q: Any plans to share about WebGL2?
A: Thanks for the feedback - we'll add WebGL 2 (Under Consideration) to https://developer.microsoft.com/en-us/microsoft-edge/platform/status/ (Link)
Q: Will Win10 WebView and HTML+JS apps be EdgeHTML based?
A: Yes they will! (Link)
Q: Will Spartan support debugging minified+mangled JS files with source maps? (var name changed from myvar to a, for example)
A: It's something we're working on, slowly :(, with the sourcemap folk, we had a prototype based on Gist (Link)
Q: How many lines of legacy code have been deleted with Spartan? Do you track complexity with tools like SonarQube, etc?
A: A very large amount - follow @JustRogDigiTec for real-time updates! (Link)
Q: I'd #AskIE about WebDriver for Spartan, but that would be #trolling, and there wouldn't be a satisfactory answer anyway.
A: Does 'satisfactory' require a date? We don't have a date yet. But it's very important that WD work with Spartan. We should get a lot of clarity over the next 2 weeks. (Link)
Get the Windows Central Newsletter
All the latest news, reviews, and guides for Windows and Xbox diehards.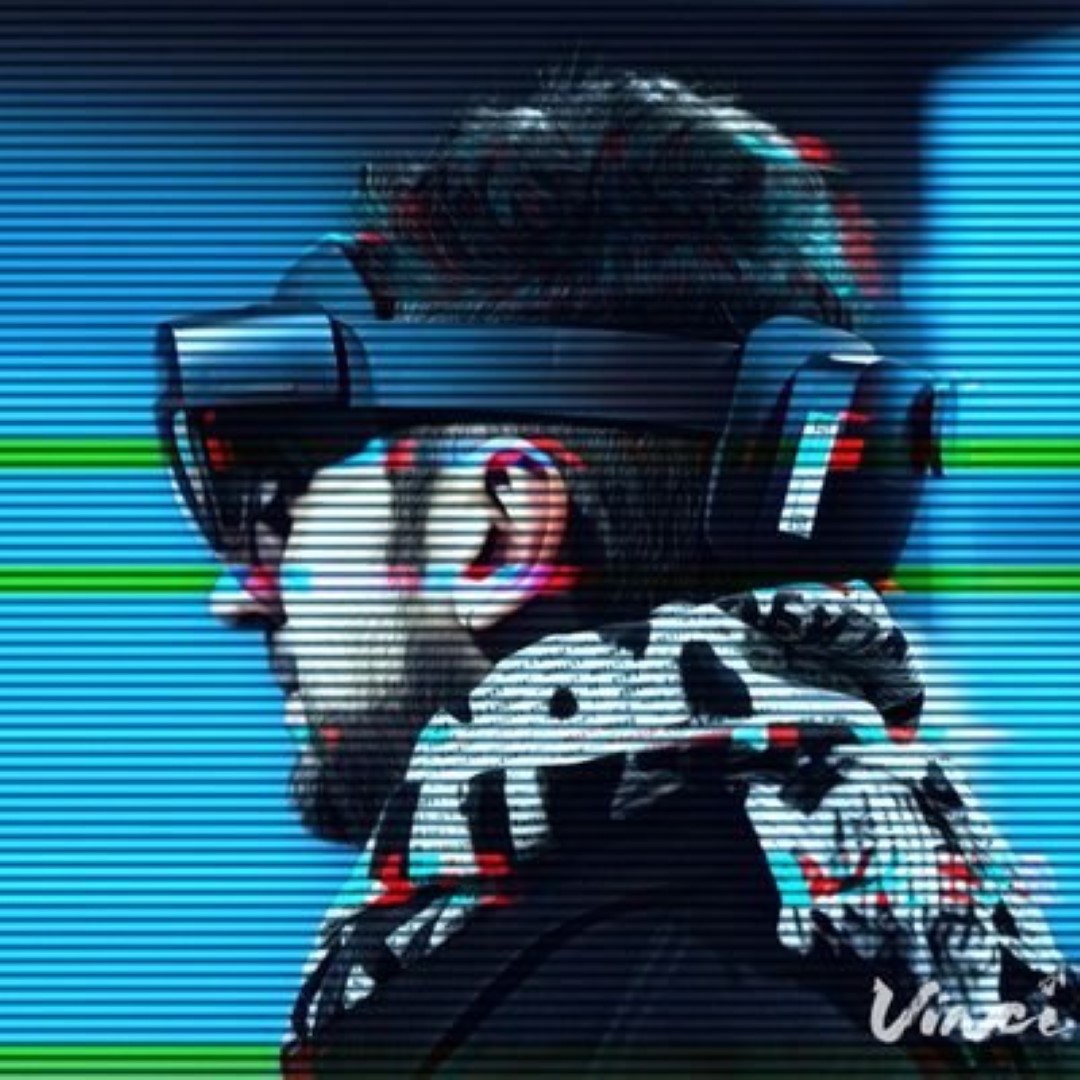 Daniel Rubino is the Editor-in-chief of Windows Central, head reviewer, podcast co-host, and analyst. He has been covering Microsoft since 2007 when this site was called WMExperts (and later Windows Phone Central). His interests include Windows, laptops, next-gen computing, and for some reason, watches. Before all this tech stuff, he worked on a Ph.D. in linguistics, watched people sleep (for medical purposes!), and ran the projectors at movie theaters because it was fun.