Protecting Children from Abusive Games Act moves forward, aims to ban loot box sales to children
Microtransactions may be regulated soon.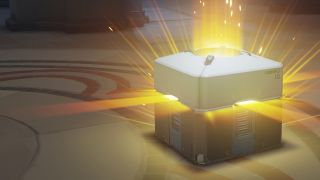 What you need to know
Star Wars Battlefront II ignited a loot box controversy many months ago.
The game featured pay-to-win microtransactions which made the experience unfair.
Many governments around the world are cracking down on the practice.
"Protecting Children from Abusive Games Act" will be introduced in the American senate today.
When Star Wars Battlefront II launched all those months ago, it was plagued with pay-to-win microtransactions. In its initial state, the game was panned by consumers and critics alike, but through subsequent updates — and the removal of predatory practices — it has become quite a stellar experience. Unfortunately, the changes didn't occur fast enough. Many governments around the world launched investigations into microtransactions, and countries like Belgium even banned them.
Since then, there have even been talks about tackling the growing problem of microtransactions within the United States. However, it seems like legislation is finally moving forward which prevents young gamers from falling victim to them. According to a report by The Verge, Senator Josh Hawley will introduce his bill to ban the sale of loot boxes to children today.
The outlet added that the "Protecting Children from Abusive Games Act" would prohibit companies from selling loot boxes to children under the age of eighteen. It would also make it illegal for games aimed at children to include pay-to-win microtransactions. However, the penalty for including them isn't that severe, because a company that violated this would only be financially penalized.
Hawley said the following when discussing the Protecting Children from Abusive Games Act.
It's unclear if the bill will pass, but the fact that it's being put in front of the Senate is an important step. Hopefully it'll trigger further conversations on how to regulate this problem. Maybe major publishers will self-regulate as a result of this.
What do you think? Does the gaming industry's use of microtransactions need to be regulated? Let us know.
Multiplayer Star Wars
(opens in new tab)
Relive some of the greatest battle scenarios

Star Wars Battlefront II is a first and third-person multiplayer shooter from EA. Over the past year, it has received a slew of updates which added more and more content to the game. However, some of the most spectacular showdowns may be ahead of us.
Xbox accessories you'll love
Every one of these quality accessories is guaranteed to enhance your Xbox experience.
PowerA Enhanced Wired Controller for Xbox One (opens in new tab) ($20 at Amazon)
PowerA's take on the Xbox One controller is an attractive pickup for budget-conscious gamers that nails all the basics.
Talon PDP Xbox media remote (opens in new tab) ($20 at Amazon)
The Talon PDP Xbox media remote is great for watching shows on your console.
Xbox One S vertical stand (opens in new tab) ($10 at Amazon)
Stand your console upright with this accessory.
Windows Central Newsletter
Get the best of Windows Central in your inbox, every day!
Asher Madan handles gaming news for Windows Central. Before joining Windows Central in 2017, Asher worked for a number of different gaming outlets. He has a background in medical science and is passionate about all forms of entertainment, cooking, and antiquing.
Not going to happen. Big publishers can afford to lobby with the best of them. Meaning, any vote you wish is practically on sale in the US government.

Simply don't pay for the product and the publishers will get the message. We aren't powerless.

Yes, this and no matter what game it is and who the maker is. In the past I saw people defending the loot box of a game just because it was publish by a certain company. They used to say it's the right way to do loot box.

This also will never happen. People obviously love this model for some reason. The populatiry of Fortnite shows this. We may not be able to understand it, but it seems like it is here to stay.

"Enter the bureaucrats the true rulers of the Republic".

Truer words have never been spoken.

I mean, this just simply can't be policed. Sure you can just say that any game with microtransactions is rated R (or the US equivalent of 18+) but so many parents just buy games for their kids regardless of the rating. The only way to actually block microtransactions is to ban them altogether and that will NEVER happen.

Hey Asher, I'll say the same to you as I did to the guy at MSPowerUser when they covered the story. It is customary when writing about US politicians to put their party affiliation and State abbreviation after their name. If you want to name the party first, the State he's from should also be listed. Republican senator Josh Hawley (MO)
or
Senator Josh Hawley (R-MO)