Public Beta for the Xbox LIVE update opens up again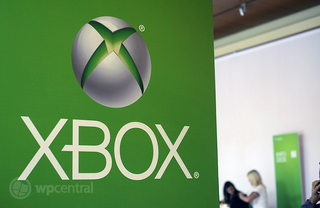 Earlier this summer Microsoft opened up a public beta for the 2012 Xbox Live Update with limited space available for testers. It didn't take long for Microsoft to fill all the seats and due the the amount of interest received, the public beta is once again open for enrollment.
Space is still limited and you can sign up here to receive the Public Beta (opens in new tab). You'll need to agree to a non-disclosure agreement and take a short survey.
What does the update bring to your Xbox console? New features include:
Internet Explorer for Xbox
Recommendations and ratings
Pinning and favorites
Enhanced category search and discovery features
Voice search (in specified markets)
Remember, for confidentiality reasons, Microsoft is requiring you agree to a NDA. Anyone violating the agreement will have their NDA canceled for this version and any version in the future. Which basically means you will lose access to Xbox LIVE until the beta program ends. And keep in mind, this is a beta version so there may be a few bugs to iron out.
If selected, the update will be pushed out to your Xbox 360 console in the next few days.
Source: majornelson (opens in new tab); Thanks, Ali, for the tip!
George is the Reviews Editor at Windows Central, concentrating on Windows 10 PC and Mobile apps. He's been a supporter of the platform since the days of Windows CE and uses his current Windows 10 Mobile phone daily to keep up with life and enjoy a game during down time.
it says it is no longer available, and or invintation only.

I got the same as khazaduel. Either it's already closed or the link is bad. Edit: If you read Major Nelson's blog he comments that the landing page is spotty right now so keep trying. I just retried a few times and was finally let in. Doubly excited about this since I am an MS partner so got my full release of Win8 yesterday. I also just downloaded SmartGlass, which I didn't realize was available yet.

I got in the first time. There was an update for it today that had a few unnecessary changes. I don't have early access to win8, so how is smartglass? Was hoping they would give beta testers early access but apparently not.

In the beta already! wish they can give us some points to play around with the music store and movies, then just take it away after beta ends.



Or you could.. I don't know? Buy some? Honestly its like 8 dollars in Australia for 500, and the content is not much different if at all more the way it is delivered so if you've listened to music or watched tv b4 you know what you'll be getting.

If it doesn't work, try going through majornelsons site... Just worked for me.

Wpcentral link not working or its down.

Major Nelson's site works!!

Yea.. Engadget.com posted the story at. 12:12pm.. Wpcentral is a little late..

You know that Engadget is a site for general tech news and WPCentral focuses on Windows Phone news before any other news, right?

Well, we don't normally focus on Xbox news. Plus that's about the only time you can cite Engadget beating us to a story.

Engadget pays very little attention to WP, so wpcentral should publish articles like this. I got my betaaccount thanx to to wpcentral:)

Signed up and got accepted. But, does anyone know if you need to have a gold subscription in order to use the features?

You will need a Gold subscription to use the features that require it. To be honest, just get a Gold subscription if you don't have one. Amazon.com sells it for cheap.

Because AMAZON IS THA SHIZNIT

I always get my gold subscriptions from ebay. They are half the price. Microsofts 1 year subscription is 59,99€, I got 12+2 months for 33€ from ebay.
I also get my points there, they are a lot cheaper that way (not as extreme as the gold subscriptions, though).
I have bought multiple subs (3) from various sellers as well as points (6 x 4200, probably), never had any issues. Plus, you usually get the codes within a few minutes.

ebay or a few online sites. Last year buy.com was selling a kit on ebay. For $41, 1 year, 400ms points a new headset with keyboard. Good deal, I think they had it posted here..

I always keep a spare card on me and I have never paid more than $38 for a year of xbox live, the cheapest was $28.

Wise man never pays full price for anything...

got in from majornelson's site

The link in the post does NOT work. Major nelson's site does. Go there. Now. Just signed up.. Stop reading.

GOT IT, not getting away from me this time

Thanks for the heads up! I got in.

I did it I hope it don't mess up my xbox

Nice, got in. Thanks for the tip!

Got in. Just searched Google with "major nelson Xbox" and followed that link.

ok so i got it, but now it says i have to go to the forums but when i do it just says runtime error? How do i actually get it on my xbox?

I finally got in as I missed it the first time. You don't really need to go to the forums. That's if you really want to participate and let them know of bugs and stuff (well, we're beta testers after all!). But the main thing to watch now is the product key. It's supposed to appear on that very sign up site.

How long is that supposed to take? You do not have to do anything it is just supposed to come up?

Hey everybody I got in but now what do I do??

wondering the same thing. It says to go to the forums but when ever i try it just gives me an error.

I saw ur comment lol after I put mine lets just wait n see what someone says

how long did you have to wait for the product key to pop up? Ive been waiting at least 2 hours -.-

It could be a couple weeks. Your Xbox will tell you there's an update. I was in last year.

I have been waiting closer to three hours now and still no product key. Do you actually have to do something or will it just pop up?

800) 4MY-XBOX or (800) 469-9269

I'm in and excited and nervous all at the same time.

Got it at 6 in the morning here lol

For all of us waiting for product keys, (and yes, it's all of us, lol) they said due to the huge popularity of the beta sign ups, they will wait for everyone to sign up then they'll send the keys in one fell swoop. As opposed to one by one basis. :-)

Who said that and do we just wait at the web page and refresh every so often ?

PIN FAVORITES/!/|/|!?!?!?!?

The pins are not that great. Its like another "recent items" menu that you can put anything in. It was made to sound like it would completely customize the home tab, bit nope.

WHen will we get KEYs ???


Im in :D now ill just wait for the key :/ mmm

got in, thanks. Very cool, looking forward to the beta again :-)

This one really isn't exciting at all. The only thing good is IE, but that can't even play most web videos and if it does play it sometimes doesn't match up (sound faster than video).

That is what a Beta is for. :rolleyes:

Did anyone get keys ? I signed up yesterday and still no keys listed !!!

Keys are up... Added it to Xbox, now gotta wait again, says to check the website to see when something becomes available :[

Visit http://connect.Microsoft.com you have to register your console first. Then the keys should be available ( will post when I do)

I just got kicked out of Xbox live and when I signed back in, I had the update pushed to my system.

After actually reading something, you have to request your registration key on the connect.Microsoft page.

After you get your key, you download the console registration app and run it like a game. Then wait for your update =)

It won't have a registration key listed Until you request one David

WooooHoooooo......IE works like a charm.....

how long after i've registered my product key will it take for my update to go through? im just ready to test ie on here
Windows Central Newsletter
Thank you for signing up to Windows Central. You will receive a verification email shortly.
There was a problem. Please refresh the page and try again.