Qualcomm taps Samsung to produce Snapdragon 820 processor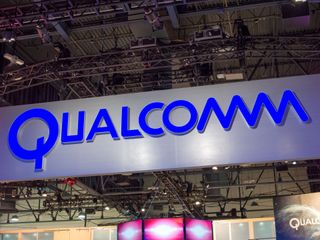 Samsung is set to mass produce Qualcomm's new Snapdragon 820 processor, which will start arriving in new handsets this year. Samsung says that the Snapdragon 820 will be produced on its new 14nm Low-Power Plus (LPP) process, the second-generation of the company's 14nm FinFET process.
Exact details of the deal were not disclosed, but the new 14nm LPP process is the same that is being used to produce Samsung's own Exynos 8 chips. Samsung says that this new method incorporates a three-dimensional FinFET structure on transistors, allowing for up to a 15 percent performance boost and 15 percent less power consumption over the previous generation.
Recently, at CES 2016 it was revealed that the first smartphone to feature Qualcomm's Snapdragon 820 chip will be the LeTV Le Max Pro.
There are currently no known Windows Phones that slated to run the Snapdragon 820. However, that is likely to change later in 2016 as presumably more devices become available. Maybe even Samsung will return to Windows 10 Mobile?
Source: Samsung (opens in new tab)
Windows Central Newsletter
Get the best of Windows Central in your inbox, every day!
Dan Thorp-Lancaster is the former Editor-in-Chief of Windows Central. He began working with Windows Central, Android Central, and iMore as a news writer in 2014 and is obsessed with tech of all sorts. You can follow Dan on Twitter @DthorpL and Instagram @heyitsdtl.
It would be awesome to see a Samsung galaxy rocking windows 10

Ativ S owner here. Never even got WM 8.1. Never will I purchase another Samsung. Great device, zero support.

Although 99% of Ativ s users did get 8.1 and Samsung did update the firmware too. Shouldn't blame Samsung for your line operators problems.

I used to have ATIV S.
Great device. Hope Samsung will come back to W10.
W10 ecosystem badly need big guns like Samsung to start produce and support phones.

All sgh-t899m users qualify for 8.1.1 cant say the same for the hspa variant. Theres a small amount of hope it'll get 10(hopefully with suretap certification)

Most likely if Samsung is returning to make their own processors for their phones again

Microsoft should have used Snapdragon 820 for the Lumia 950xl

Right, cause nothing would have satiated Windows Phone fans for holiday 2015 like being told to wait another 5 months.

Lol =) what Daniel said ...and even that were the case ...they still would find reason to complain

Correct, still would not be an Intel processor ;-) full windows continuum seems like the good idea to upgrade 950XL, asap of course. Or would that just be called desktop mode?

McLaren with working OS much earlier could have made that waiting more tolerable. Now W10M is still so buggy that new chips may come earlier than stability of the W10M.

Ehm. I am still waiting for a better phone then the 950xl daniel. Till microsoft won't release a finished win 10 mobile and a decent upgrade to my 1520 I will wait.
They should have waited, because os wasn't ..isnt even out of beta state yet :D that's the sad part.

Just being sarcastic :). It's a comment you can soo expect to be made. About how their 6 month new phone is now obsolete and doesn't have the latest processor or 8gigs of ram or a 16K screen. Everyone wants to take a peek in the shower.....

Yeah, and you are talking like Lumia 950XL was worth their wait? Right Daniel? Posted via my Samsung Galaxy S3 Neo which isn't as much abandoned as any Windows Phone on the Windows Central App for Android

It's just one of those bad timing moments when MS needed to release something high end before the year ended. So they just called their newest insider build "official" and stuck it in the finished 950/XL they probably had sitting there since the middle of last year. I hope that doesn't happen with the surface phone.

You know what's fun ? Before we hit that build the original plan was to release the new phones with an older ( way older build ) of win 10 mobile, which only was planned to get polished as hell so it would work.

Lumia 960 XL - Snapdragon 820, 6GB of RAM / 64GB flash with Windows 10.1 Mobile "Redstone" August 2016

I assume you are hoping that will be the next top model lol

If anything they would release a revised 950/XL will a more premium body and more importantly a completed OS but I also find that improbable as they would be releasing the "PanosPhone" around that time, which surely wont be a revision device, no matter what device it is.

And add 2160p (2160 * 3840 pixels) display resolution to 960XL and definitely that would be awesome and future-proof

Aaaand 6" please. And the lumia 1520 edgy design

I shared that thought, but they needed to si something last year. My 950XL is running well. Genuinely, it doesn't get warm very often, and is nippy.

Indeed. And it only gets warm, not hot

Only times mine gets hot is with edge for no apparent reason and running games for the rest the thing works like a cool charm!

Phones are not like PCs. Your can't just slap in a future chip without extensive coding and testing.

How is that any different from a PC if I may ask? Just because you dont have access to the driver framework of the phone doesnt mean it is handled exactly the same as on the PC

Exactly ! That's what I am saying for half a year now ! On desktop releasing a unfinished os is fine ! - because there are always new things and service packs to come to enhance experience and ****.
But on ******* mobile .... ON MOBILE THE OS HAS TO BE COMPLETED AND FINISHED FROM THE START ! You see what happened with ios 8

Why doesn't MS go for Exynos? SD already produces some of the lowest scores.

Probably because Samsung doesn't sell their best Exynos chips to the competition, even if the competition isn't competition at all.

Basically he can't help but make a dumbass statement and throw a jab at windows phone.

Why not? They can keep on making money from MS after all.

They do offer some chips to the competition. They used to design and make iPhone chips.

Meizu has Exynos in MX5. Posted via my Samsung Galaxy S3 Neo which isn't as much abandoned as any Windows Phone on the Windows Central App for Android

What? Posted via the Note 4/Nexus 7 (2013)/Lumia 1020/Lumia 2520

S810 vs Exynos 7
Both with the same big.LITTLE design. Reference ARM Cortex A57
- 2.0GHz vs 2.1GHz (100MHz advantage) Build Process
- 20nm vs 14nm (30% less power & heat) Very obvious who wins in these area! Where the S810 really shine's is it's GPU! But the custom built Adreno 430 GPU in the S810 is fantastic vs ARM reference Mali T-760 not so good. S820 Adreno530 GPU is 40% better in everyway over S810

Poor AMD they sold their mobile graphics division to Qualcomm who renamed it to adreno.

Does Qualcomm typically outsource their production?

No, Samsung has been using their own inhouse arm cpus more and more, so qualcomm is desperate to get back into 100% of Samsung's high end phones.

Yes, they design and production is/was done by third parties.

Yes Posted via the Windows Central App for Android

There are only really two companies that make chips Samsung and TSMC (old AMD)

And global foundries (actually still AMD) and many more

Lol, just no. Maybe you just know of those two.

A galaxy s7 with windows 10.. ;)

ATIV S2 with Windows 10.1 Mobile :)

A note 5 (6") with a win 10 mobile redeveloped by samsung. Costume ui and settings, costume design, all by samsung.
Microsoft win 10 mobile currently sucks. Or a sony xperia Z Windows . 6" , a windows design and ui and feature pallet by sony ? *-* mind blown

Hope this will not be like apple Samsung relationship..

The giant grows even bigger. Suck that LG, Apple and Huawei. Posted via my Samsung Galaxy S3 Neo which isn't as much abandoned as any Windows Phone on the Windows Central App for Android

No. Because Windows 10 Mobile will soon shut down.

Another re-start with new pre-beta OS and crappy Intel chips.

Yeah. Support will shut down in 2017( source : Windows central ) so I don't really expect microsoft to give the phone charte the needed attention and recourses, which means : Surface phone won't be a thing

That's a lot of rubbish you just spouted there.

Off topic comment, but will Microsoft actually use latest Snapdragon processors, Snapdragon 415, 425, 650 and 652 in 2016 Microsoft Lumia Low and Mid range Smartphones, so that the SOCs on Lumia will be comparable to that of Android Smartphones at similar price range?

Don't think so. Way too expensive in the end.

Why would Qualcomm do that? I hope they won't later be whining to the competition court about Samsung stealing their technology. If they do, I would personally come to the US to assimilate into the gun culture, and then sing "I shot the CEO, but I never shot the Deputy" on the grave of their silly asses when the deed is "deeded".

Samsung wont produce win phones anymore. Why ? - they actually lost a ton of money with the ativ s. Sure there were buyers but from what i know it didnt sell anywhere neer as intended

That speculation in the last sentence was ridiculous to say the least and completely out of place.

https://curved.de/news/surface-phone-microsoft-manager-wuenscht-sich-sma... Just look at the device concept :3 that's what I call a phone

I certainly didn't buy the Lumia 950XL. Cheapish sort of look, buggy OS, and the fact that it debuted in India & the middle east only 02 months from the release of the first Qualcomm 820 smartphone. I'll take my chances waiting for either the surface phone, or the Next Galaxy note (which should have a super awesome camera).

Then u Wilk keep waiting....as by the time u buy a phone with 820 Soc there will be 830 Soc...and latest doent mean best....as if u rem 810 had lot of issues and heating problem...that way 808 i way better....i used Lumia 1020 for 3 yrs...till Lumia 950 was launched...now iam very happy with 950....it has all that I needed...buy wat suits u...not wats latest....

I dono wat the fuss is windows 10 mobile works perfectly fine...with updates it's very stable and good battery life..iam on latest firmware and 29 OS ...with 63 it even better I heard...
No os is ever final even apple released many bugs fixes for their release after 6s
All we need is more apps...and more universal apps

As you can see there will always be whiner and complainer. Most know nothing about the tech in there hands but complain. Most of the time when someone has a problem with tech it OE(operator error)but most people will never admit that.

Lol that's what these mucky buggers do. ;) Every single new feature to the system bring handful of bugs with itself. So definitely we gotta give them their required time finetune the experience and to deliver the tweaks to their OS. Not like Expectations exceed all the time but our complaints must be reasonable as well.

We will see a Windows 10 Moblie with Snapdragon 820 but from another OEMs, because Microsoft will be using Intel in their next flagship.

MS 6" Surface Phone is a Intel ATOM "Goldmont" Phablet phone going against Note 6, battle of the Pens! MS Lumia 960 XL will use the Snapdragon 820 in August 2016, Win10.1M "Redstone"