Reminder: Get Your Video Submissions in for The Mobile Nations 2013 CES Experience!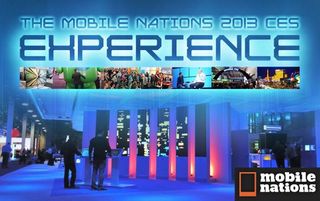 Well folks, the response so far has been tremendous in The Mobile Nations 2013 CES Experience. The list of entrants is growing steadily, and we would like to thank ALL that have entered thus far.
That said, if you haven't submitted your entry yet, what are you waiting for??? If you're selected, you could join us and NVIDIA at CES 2013. Airfare, hotel and a pass to the show is all included… along with 'insider access' to some cool events, and even a few nights out with the Mobile Nations and NVIDIA teams. It's going to be a blast.
For all the details, check out the official post. Keep those submissions coming in!
in order to thank everyone, characteristic, novel style, varieties, low price and good quality, and the low sale price. Thank everyone http://gg.gg/11qu http://gg.gg/11qu http://gg.gg/11qu http://gg.gg/11qu
│\_╭╭╭╭╭_/│  
 │         │\|/  
 │ ●     ● │—☆—  
 │○ ╰┬┬┬╯ ○│/|\  
 │   ╰—╯   /  
 ╰—┬○————┬○╯  
  ╭│     │╮  
  ╰┴—————┴╯ asghjkuy

I have the experience to submit the vidoes in youtube,metacafe and other video sites.
Weee Recycling

I admire this article for the well-researched content and excellent wording bbom and bbom
Windows Central Newsletter
Thank you for signing up to Windows Central. You will receive a verification email shortly.
There was a problem. Please refresh the page and try again.