Reolink RLC-511W review: This is one solid outdoor home security camera
This camera is perfect for a NAS-powered home surveillance solution.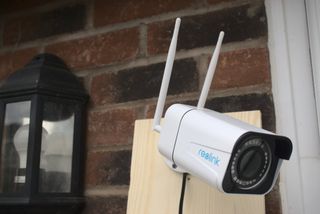 (Image credit: Rich Edmonds / Windows Central)
Security cameras are increasingly popular with homeowners as they look to add smarter tech to keep their household safe while inside and away. We're covering network-attached storage (NAS) enclosures right here on Windows Central, compiling the best NAS for home that work well with mobile devices and Windows PCs. It turns out; security cameras often work especially well with these NAS servers.
Cue the Reolink RLC-511W, a bullet security camera that can be used both inside and outside the home. It's not incredibly expensive but offers an impressive list of specifications, including IP66 protection against the elements, wireless connectivity, night vision, and localized storage. Is this a good choice for your first budget-friendly security camera, and how well does it work with NAS? Read on to find out.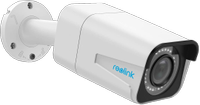 Bottom line: The RLC-511W is a great affordable security camera that's versatile enough to be used both inside and out. It's able to connect to your home network wirelessly to handle data and requires an included AC adapter for power. The quality is great for recording suspicious activity, and it's effortless to get set up with the Reolink apps and your NAS.
Reolink RLC-511W Specs
The specification sheet for the RLC-511W is pretty good, considering the price. It's supported by indoor and outdoor uses and has an IP66 rating for protection. The 5MP CMOS sensor is capable of HD recording and has a 4x optical zoom and night vision. While you can use a NAS/NVR for footage recordings, the camera does take a MicroSD for local storage.
Swipe to scroll horizontally
Category
Reolink RLC-511W
Type
Indoors & outdoors
Sensor
5MP
1/2.7" CMOS Sensor
f=2.7-12mm Auto-focus, f=1.6
Resolution
2560 x 1920
Night vision
✓
Up to 100 ft
Optical zoom
4x
Viewing angle
31 - 90 degrees
Pan & tilt
-
Waterproof
IP66
Storage
MicroSD
Connections
Ethernet
AC power
PoE
-
Dimensions
238 (100 for mount) x 76 x 84 mm
Launch price
$90
Included in the box are the Reolink RLC-511W camera, a waterproof cap for the ethernet connector, RJ45 cable, software CD, manual, and all the necessary mounting hardware (screws and plugs). You can even use the bundled sticker in your window to make visitors aware your home is protected.
Reolink RLC-511W Features and design
Image 1 of 2
Upon unboxing the Reolink RLC-511W, it's clear to see that this bullet-tyle recorder looks far more expensive than the asking price. It's an all-aluminum chassis, including the solidly built mount. It's a hefty box since the optics are large, and you've got that 4x optical zoom. The camera's front is dedicated to the sensor, lens, IR tech, and other goodies that make this a compelling purchase.
The sides, top, and bottom of the unit are completely bare, aside from some subtle Reolink branding and a small hole for the microphone. The rear of the camera houses the SD card slot, which takes MicroSD cards. A single cable comes out the back, which splits into three parts—one for the reset button, another for the ethernet, and finally AC power.
The heart of the RLC-511W, however, is the 5MP 1/2.7-inch CMOS sensor with auto-focus. 24 IR LED lights are located around the main lens in a ring formation, alongside a light sensor at the bottom. Two antennae can be attached to the rear of the camera to allow the device to communicate with the outside world (or your NAS/NVR) without a data cable.
Reolink RLC-511W Setting up and using the camera
A major selling point of Reolink cameras is the supporting apps and services. There's a small sticker on the camera, which should be removed after you've set everything up, that contains a QR code for the mobile app. Available for iOS, Android, and Windows, this Reolink app can automatically detect the RLC-511W as soon as the camera is connected to the network.
It's worth noting that you do need to have the camera connected to your network using an ethernet cable. It won't allow for wireless connectivity until the smartphone or PC app can communicate with the camera. Once you've got it connected through the app, your network credentials can be entered and saved, allowing you to remove the cable and install the camera thereafter.
As for installing the camera physically, it's just as easy as connecting it to the Reolink app. The company has made it incredibly straightforward to mount the camera to your desired location, as well as manipulate the angle at which the camera is facing. All that's require to swivel and rotate the camera is the included Allen key, which is used for a single screw on the base.
Once you've got it facing the right direction, simply tighten that same screw, and it'll be secured in place. The main backplate requires three screws and plugs to secure the RLC-511W to a wall or ceiling. An ethernet cable can be used, though it's recommended to only use this for the initial setup process.
Image 1 of 3
When it comes to software, Reolink has another win here. Its offerings on both mobile and PC are excellent if you don't plan on using another system to manage all your recordings. The app's setup process is literally 1, 2, 3, as you can see from the above screenshots. The process takes about 30 seconds. Once you're in, there are plenty of options to play around with.
The video quality is excellent, particularly during the day. If you have the camera installed in a low-light setting, it'll not fare that well. That's largely down to the hardware used and is a limiting factor of the price tag. Still, those 24 IR LED lights I aforementioned are excellent at providing enough light for night vision use. A security camera should be good to go both during the day and night, and the RLC-511W scores big here.
Image 1 of 2
If you would like to use a NAS or NVR, you can do so without issue. Most modern enclosures from Synology, QNAP, and ASUSTOR will work well with the RLC-511W, allowing you to add the camera to the respective surveillance software. So long as you have a free camera license to spare on the enclosure, you're good to go.
I rounded up some of the best NAS for home surveillance to help get you started. The installation process is largely the same between enclosure vendors. Many of them have helpful resources that help you get started in no time at all, even if you're unable to automatically locate and add the camera.
Reolink RLC-511W Things I didn't like
So, what didn't I like about the Reolink RLC-511W? It's difficult to pick apart home surveillance cameras these days since most of them rock good enough sensors for good quality recordings. Just look at how good even budget smartphones are these days. The RLC-511W is a great balance between functionality, video quality, and affordability.
Still, there are areas Reolink could improve things. Firstly, the entire process of moving the parts that should move but don't upon unboxing is startling at first. It's important to use considerable force to move the main body and swivel the mount to get the right angle, but just make sure to loosen the correct screw beforehand.
It's not truly a wire-free camera since you will need to power the RLC-511W. Whether you achieve this through the AC adapter and use the antenna for Wi-Fi or ethernet cable for data is up to you, but it's something worth bearing in mind. There's no internal battery here, so if the power goes out, you're in the dark, quite literally.
The video quality is outstanding, so too is the 4x optical zoom and auto-focus. But the auto-focus can be found to be a little slow, especially when compared to other security cameras. It's not a deal-breaker but does take a few seconds to correctly focus on an object.
Reolink RLC-511W Should you buy?
Who it's for
If you need to install a home security camera
If you plan on using the camera on its own
If you want a security camera that works well with NAS/NVR
Who it isn't for
If you want a camera with a backup battery
If you want the best camera for low-light recording
The Reolink RLC-511W is an enticing proposition, especially for those who are considering home security. An alarm system is great, so too is a Ring doorbell, but it's good to have peace of mind with better recording equipment monitoring your home while you're away. Reolink makes some killer hardware, and this camera is a fine example.
It's not the most powerful security camera, but it's also not the most expensive. If you're looking for a middle-ground, the RLC-511W should be on your shortlist. It has plenty of tech, including some fine optics for high video quality, as well as a built-in microphone, solid build-quality, and a painless setup process with full support for NAS/NVR.
Should you be in the market for a budget-friendly security camera (and these things can get real expensive real fast), the RLC-511W is a great option for covering the front or rear of your property. Whether you plan on using it inside or out, wirelessly or wired, the camera will work without a hitch. Overall, this is a great mid-range camera.
Affordable Protection
A great starter security cam for your home

Night vision, an easy install process, solid software support, and great optics for recording make the Reolink RLC-511W a killer security camera. Throw in a NAS enclosure, and you've got one awesome surveillance station.
Get the Windows Central Newsletter
All the latest news, reviews, and guides for Windows and Xbox diehards.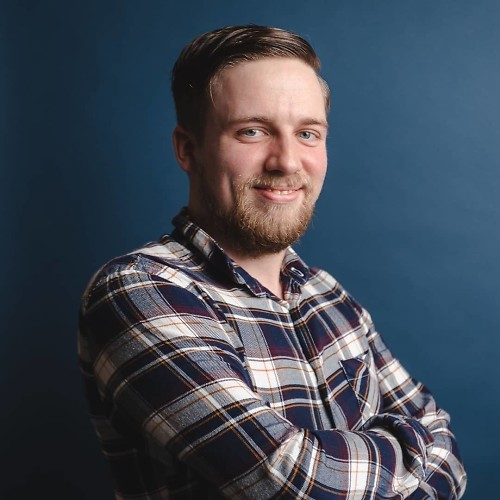 Rich Edmonds was formerly a Senior Editor of PC hardware at Windows Central, covering everything related to PC components and NAS. He's been involved in technology for more than a decade and knows a thing or two about the magic inside a PC chassis. You can follow him on Twitter at @RichEdmonds.