Report: Morale among Microsoft's Mixer team is at an all-time low
Let's hope Mixer recovers.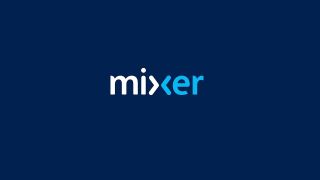 (Image credit: Microsoft)
What you need to know
Mixer is Microsoft's livestreaming platform to compete with Amazon's Twitch.
According to a report by OnMSFT, employee morale is hitting a low.
The service is reportedly run by a "skeleton" team, with few employees.
With only one opinion, it's unclear if this report is completely accurate, but Mixer definitely has an uphill climb.
Today, a report from OnMSFT said that employee morale at Microsoft's livestreaming platform, Mixer, was hitting a significant low. Employees are concerned about the future of the service and there are layoffs taking place there.
There is also a video that shows a newly-appointed Mixer head Shilpa Yadla making a rather harsh-sounding pitch to employees, while discussing "positivity" in workplace culture. The clip is truncated and may seem harsher when removed from the context of the full meeting, but it doesn't exactly paint Mixer's leadership in a sympathetic light.
You can read an excerpt that illuminates the situation below.
Previously, we wrote about some of the troubles facing Mixer, and Microsoft provided us with this statement to address falling morale among the platform's streamers.
If it's indeed true that Mixer is faced with staffing issues and low morale, only one thing can realistically fix it: investment. Microsoft has reportedly spent millions on key streamers like Ninja, but it doesn't seem to have made a particularly large impact on the service thus far. If the reports about Mixer being built up of a small skeleton crew are right, without proper investment in its own staffing, we're not sure how Microsoft expects to catch up to Twitch and YouTube.
Indeed, Microsoft has a history of underfunding promising projects, ultimately leading to them being shut down. Is Mixer doomed to join them? Let us know what you think.
Xbox
(opens in new tab)
Main
Asher Madan handles gaming news for Windows Central. Before joining Windows Central in 2017, Asher worked for a number of different gaming outlets. He has a background in medical science and is passionate about all forms of entertainment, cooking, and antiquing.
I hate to say it, but it was a bad idea to buy Beam in the first place. Competing with Google and Amazon in that market when they already have mature services is insane. Just like when they entered the smartphone market or the music streaming market.

It's at the very least insane without proper investment and management, and I worry that Mixer is gonna just become another failed MSFT service.

Mixer needs something innovative to fight an uphill battle. Right now people already caught up with FTL feature from Mixer, and the share controller doesn't really catch wind. I think the most important thinga for Mixer is even more seamless integration with Microsoft ecosystem, which I really don't see happening. Mixer broadcast in Xbox is as slow to start as ever, and there is no feature introduced for so long. Mixer in Windows 10 is already removed. And there is nothing for Mixer in XCloud, which is a shame. Mixer should also be more open with other videos platform. They need an easy way to directly cut VOD and send directly to Youtube or other video platform for permanent storage. Those are all basic features that both Youtube and Twitch already have for a while. Microsoft should really invest on their dev if they want to win at anything.

The reason you don't see it happening is probably the only way it can head, since if I recall it correctly, the guy, former head of Beam, responsible for Windows integration and the Game Bar left Microsoft 6? months ago. The exact time when the stream to Mixer button was removed from the Game Bar. I guess the Mixer team is in the Windows 10 Mobile phase.

I fired up the video and BAAM: Takács Károly. That was surreal. :)

Would be good if you can upload pre-recordrd content, just like youtube. Mixer shouldn't just be a streaming service, it just limits its reach.

I agree on this, but the bandwidth costs and copyright claims make this complicated and expensive. Google doesn't make money very easily on YouTube cus of all the massive, massive operational overheads.

Thanks, I did not know that. I guess chances of the happening are sadly slim.

Im sure i said that microsoft didn't buy mixer to be in the streaming market. it purchased mixer for the tech to one day use it for streaming games to devices via ftl. this clearly is comming true. look at xbox game streaming from your console to your phone now. what does that use in the back end? im guessing the built in ftl broadcasting. there is more going on with what mixer was from the start. but they had to keep the platform going for the alpha test of game streaming. in time they will get more data to make ftl even better and one day maybe there will be no mixer. but mixer will be xcloud.

Ninja was acquired for Microsoft purposes, Mixer is essentially just a side-project so he can keep streaming. With Halo coming this year why wouldn't they want the biggest face in gaming and an ex-pro to be the poster boy for it? Hate to say it but I don't see much of a future for Mixer the way it is right now.

I found it puzzling how Microsoft spent that money on talent without building its streaming platform properly first.

To advertise Halo and the next Xbox essentially. Ninja's brand awareness is absurd, in marketing terms what Microsoft paid for him will likely amount to very little compared to his reach.

If those are the objectives, it hasn't happened yet.

Exactly this... and looks like it made things worse...

We are looking for people to work and develop Mixer.
Enjoy.

Ninja draws only 6000 to 8000 viewers per stream in Mixer. On Twitch, it was 10 times that or more. He's probably not concerned about viewer numbers now, but this is a troubling statistic. If Mixer goes down, where will he stream to next? YouTube? Caffiene??

Given that they now let you completely remove mixer tab from your xb1 dashboard, i don't think they are pushing it

It didn't help that they removed the ability to stream to Mixer from the "Game Bar" either
Windows Central Newsletter
Thank you for signing up to Windows Central. You will receive a verification email shortly.
There was a problem. Please refresh the page and try again.