Lumia 900 reportedly selling for a loss as Nokia spends more on advertising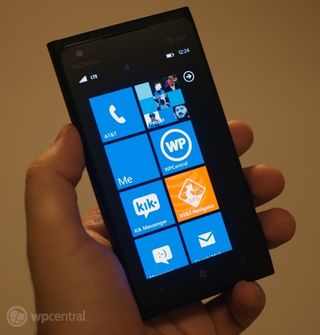 It's estimated that with each Lumia 900 sold in the US for $49, $450 is used to market the Windows Phone for the consumer to actually make the purchase. So we're looking at a fairly expensive US launch should reports be accurate. Is it really all doom and gloom for the platform and Nokia?
Blogger Horace Dediu suggests the push in the States has had negligible impact on the market so far, which we'd agree with. It has been pretty poor. The Lumia 900 received "hero status" from AT&T and is the largest marketing effort by the carrier to-date. But according to recent marketshare numbers, the Windows Phone platform is still struggling in the up-hill battle. We can't just look at the Lumia 900, we have to really look at the perception of Windows Phone as a platform.
Dediu estimates a total of 330,000 sales for Nokia Windows Phones in the US using figures from both Nielsen and ComScore, which both put Windows-powered mobile devices (both Windows Mobile and Phone) at just 4% of the market. Check the charts below for a concerning observation.
Assuming these numbers are accurate, they show a bleak position for Microsoft's platform, still lagging behind Blackberry. If we were to take out Windows Mobile from the equation things would look a whole lot worse. Nokia's push in the US with the Lumia 900 (among other Windows Phones) was to rebuild the manufacturer's brand awareness with consumers. The company had a large challenge - to remind consumers what the 'Nokia' brand is exactly. This has been a success with the massive marketing campaigns the company has rolled out. But there's not escaping the marketshare and sales numbers.
We feel as though the Lumia 900 is a superb attempt at pushing the platform as a whole in the states (as well as on a global scale). Accompanied by intense and expensive marketing, Nokia have been able to get everyone talking about their award-winning handsets. While interest may have peaked, sales still display weak results but remember it's a marathon, not a sprint.
We've continuously witnessed exceptional reviews and levels of satisfaction for the Lumia 900 but it's actually getting said consumer to purchase a Windows Phone which is the problem. With the iPhone or Android, people know what they're going to get but with Windows Phone, it could appear to be a leap of faith to choose a new brand.
What does the average Joe think when someone says "Windows Phone"? Take a few seconds to imagine if you've only just heard of Windows Phone and you're not aware of the Metro design language or the live tiles, what would you think? Do people believe the platform sounds unique, optimised, smooth and efficient? Or do they immediately think of Windows 98 with a grey taskbar on a 4" display?
Why is Windows Phone dragging its rear-end on the ground?
From the first day Windows Phone was launched, we've all known it was going to be a tough journey. With Microsoft's endless pit of cash and the huge brand awareness it always appeared that the fresh mobile platform would take off. But this has obviously not been the case and we have to ask "Why hasn't the momentum picked up yet?". What turns people away from the thought of purchasing a new Lumia 900 or TITAN II?
The major factor is there's no real reason to switch. Why should consumers dump the iPhone, Android or other platforms for Windows Phone? Yes, Windows Phone provides a nice user experience with solid hardware but there is no killer feature to differentiate it from the competition--yet. Nokia's Pureview may change that.
We'll be the first to admit things aren't look bright for Microsoft (or Nokia for that matter), and we can't carry on resting all hope on the next update to come. Remember the famous "It'll all change when Mango arrives"? While a huge leap, Apollo wont change the game for Windows Phone on its own. The similar interfaces and user experiences on Windows 8 (both PC and tablet) will definitely play a part, but there's really no way of predicting if even the entire "three screens vision" will be enough to build much needed Windows Phone momentum.
Microsoft have a huge challenge ahead of them with the platform. They have to make consumers see why Windows Phone is a perfect partner for their Windows 8 PC and why they should make use of the latest mobile hardware to connect and expand the Xbox experience. Unfortunately this is something that can only be achieved after Apollo and Windows 8 is released.
While Windows Phone has been praised for its uniqueness and how it's almost up to par with iOS and Android, there's no hiding from the abysmal marketshare the platform currently holds. We've previously pinned all hope on updates, but this is a major shift Microsoft's undertaking, and we just hope the mobile platform receives a fair amount of exposure.
The question is if Nokia is spending this much to market the Lumia 900 is it money well spent? Have they changed the conversation and brought "Windows Phone" to the masses to set the foundation for Windows Phone 8 or was it a waste? Did they even have a choice? (Keep in mind that not-selling phones is not an option for a hardware company--regardless of the OS or its future).
via: The Register
Get the Windows Central Newsletter
All the latest news, reviews, and guides for Windows and Xbox diehards.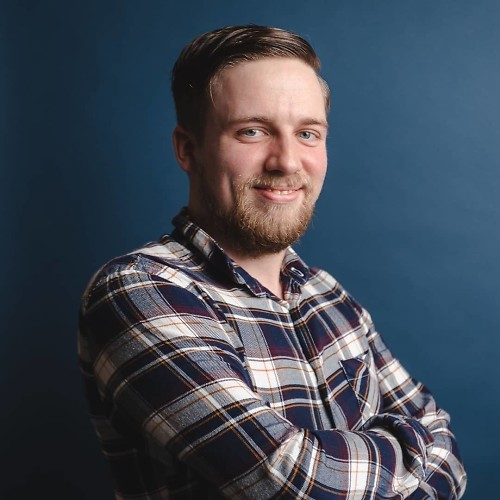 Rich Edmonds was formerly a Senior Editor of PC hardware at Windows Central, covering everything related to PC components and NAS. He's been involved in technology for more than a decade and knows a thing or two about the magic inside a PC chassis. You can follow him on Twitter at @RichEdmonds.