Report: Nokia to buy out Siemens half in joint venture deal. [Update] It's official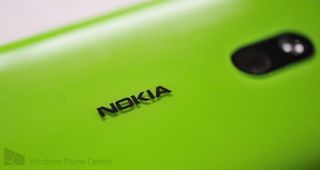 Well, it looks like there's some good news coming out of Finland tonight, as Bloomberg is reporting that Nokia has agreed to buy out the half of the joint-venture from Siemens. Nokia-Siemens Networks had been losing money until recently and Siemens had wanted to get away from the deal, so it's not too much of a surprise that Nokia would pick up the now profitable division.
The sale price is reportedly "less than 2 billion euros ($2.6 billion)" and Nokia will use a bridge loan to help finance the purchase, in a deal that some investors will welcome while others may frown upon due to the tight purse strings already at the struggling smartphone maker.
Formed in 2006, Nokia Siemens Networks operates IPTV, WCDMA refarming, mobile TV, mobile backhaul and other "behind the scenes" technologies that power our mobile internets. The deal will help Nokia in the long run due to the profitable nature of the business, especially with some drastic cutbacks in recent years to help streamline their workforce. The business is also based in Espoo, Finland, meaning those jobs should be safe from a third-party purchaser.
Both Siemens and Nokia declined to comment on the deal, but an official announcement could come as early as tomorrow. Bloomberg has a fairly good history on these reports, noting that three people "familiar with the matter" have verified its authenticity.
The news comes as a last minute Board of Directors meeting was called at Nokia HQ recently, causing all sorts of hypothetical situations. Everything from Nokia being purchased by Microsoft to divvying up the company were floated, but in the end we defaulted with the Siemens deal as being the most likely and now that seems to be the case.
More as it comes in.
Update: It's official. Nokia has just sent out a press release confirming the report from Bloomberg. Nokia will acquire the entire 50% of Siemen's stake in the joint venture. The price? A cool 1.7 billion euros that Nokia will pay to complete the transaction. Pending regulatory approval, the deal should close sometime during the third quarter of this year. You can read the entire press release right here.
Source: Bloomberg
Windows Central Newsletter
Get the best of Windows Central in your inbox, every day!
Daniel Rubino is the Editor-in-chief of Windows Central, head reviewer, podcast co-host, and analyst. He has been covering Microsoft since 2007 when this site was called WMExperts (and later Windows Phone Central). His interests include Windows, laptops, next-gen computing, and for some reason, watches. Before all this tech stuff, he worked on a Ph.D. in linguistics, watched people sleep (for medical purposes!), and ran the projectors at movie theaters because it was fun.
Good for Nokia. Long live Lumia!!!!

Actually i was expecting this outcome, as legally speaking, if two parts own a property and one of the them wants to sell it's part then they are obliged to sell their part to the second partner if it is willing to pay, at least in my country this is what the low states.

Nice to know even the 7.x users still love Nokia :D i wasn't much of a nokia fan when i had my HTC Touch 2 running wm 6.5. But now their Lumias are awesome! Planning to buy a 720 soon. How many give 720 a thumbs up??

+719....i cracked my screen, off comes a 1

I wonder how valuable it would be now for MS to buy Nokia. What would they do with the added infrastructure? Interesting.....either way I own Nokia stock so I hope this move pays off.

I don't see much added value to MS if they had to buy Nokia. Just too much money and red tape to get what they are already getting from their joint venture. It sure wouldn't be easy on either company or their employees.

What about just the devices division? Agreed they don't need the network stuff, would they buy HERE location services also, if they were so inclined?

How about Nokia's patents?

I think the added value would be in keeping them exclusive to WP, so that they couldn't make Android phones.

couldnt Microsoft buy Nokia to make sure they will continue exclusively producing Windows Phones?

I agree wholeheartedly. I own a meager amount of NOK, and I too do not see any benefits exceeding the partnership already put in place.

I mostly agree. Although I could see reason for MS to buy Nokia's mapping services. Sure they are getting HERE maps across Windows Phone, but they are sticking with Bing for W8. For developers especially, its a confounding situation. We are told to target Nokia maps for phone, but target Bing maps for tablet. For consumers its annoying because you dont have features like favorite places syncing across your phone and computers. So a possible deal I could see is MS buying Nokias mapping stuff and fully merging it with Bing, but as part of the deal, Nokia can still utilize the mapping service across all their devices. Either that, or MS just needs get Nokia to license to all Windows based devices.

I'm looking at my Nokia stocks and I'm smiling. Why would Nokia want to sell? they have cash in the bank the products they are make are and are selling. Is the stock still a tad low ? yes it is but they have been rising, Nokia is an awesome hold stock meaning buy it and put it away I can see $15.00 within 18 months so long as they stay focused on innovation,

I totally agree, Nokias priced to fail, if it reaches its full potential its share price will explode.

Not selling yet. In fact, I'm not thinking of selling for another 2 years or when Nokia decides to be bought, whichever comes first. If it all works out I should be selling by the time my daughter goes to college, so I'll either pay for a good part of her education cost or at least be covering the cost of her text books. Either way it should be more money that what I put in (if I'm lucky).

Heck yes if you bought a at $ 1.69- 2.00 per yes indeed. The stock is going to go higher it's only a matter of time Nokia is well run despite the rummors. The point is they are selling what they make and are not left holding a pile of finished stock like BB is right now. Nokia products sell and the more WP gains the better Nokia will be with Win 8.1 and WP8.1 coming I'm holding Nokia thinking YES!

wait, let me check my dictionary for SIEMENS...oh yea, i almost forgot this word exists...
how embaressing, lol

Yeah right, like you're not covered in semen every night.

Siemens is quite a big company.
according to wikipedia: "It is the largest Europe-based electronics and electrical engineering company"
I think you should rethink your use of the dctionary

Siemens is like the German version of General Electric. Maybe not the most visible brand (anymore), but they produce so many things it's scary.

Nice. That was the most logical outcome, if its now profitable

Thank God nobody bought Nokia. That would have been horrible...

Yes you are right ,Nokia must stay independent to see great innovation from them .

Hope this helps nokia in these hard times of theres


I think this helps to prove that times are not actually hard at all. Having the cash to develop multiple innovative phones, make leaps in camera tech, buy software and develop apps, then ontop of that buy out their joint venture with siemans....... Seems pretty ok to me

And then come Microsoft and buy them!
LOL!!

My guess is that this is what the emergency board meeting is all about.

Good guess! That is the same guess Daniel wrote in his article ;)

It's confirmed Nokia purchased 50% of Siemens.

No... Nokia is purchasing Siemens' 50% share of the joint venture. A small fraction of what Siemens is.

Sorry I didn't made it clear, but if you read my first comment it point to the title of the article and my second comment just confirmed the purchased of 50% ownership of siemens joint venture of Norkia Siemens Network.

And its officially confirmed as well

http://press.nokia.com/2013/07/01/nokia-to-fully-acquire-siemens-stake-i...

Interesting. Hey Swisscom! After the disappointment with Huawei (they used black labour for their contract work for Swisscom), why don't you give the contract to a European company???

And everyone panicked about the BoD meeting.

...one hour later...IT'S OFFICIAL! according to the press release...watch the stocks rise!


This is good news in many ways. NSN is a profitable venture, Nokia will probably cut cost back even more. Buying it also sends a STRONG signal to MSFT IMO. It moves Nokia into a stronger position against MSFT when it's time to re-negotiate their deal..

Somebody explain to me what this service is, what it does, and how is it profitable.. Please.

Its the business side of their networking arm. Iirc they compete with Cisco and so on.

It builds network infrastructure equipment and also builds and maintains networks. Competitors: Huawei, ZTE, Ericsson, Alcatel-Lucent, Motorola etc (their network infra sides, not the consumer facing arms) NSN is a leader technologically but Huawei and the Chinese ones get alot of share due to pricing. If political and "spying" issues cause Chinese manufacturers to lose contracts. NSN would be the strongest player by far. NSN has also undergone a successful turnaround in its financials. CEO Rajeev Suri tightened things up and made it profitable. Its sort of the life raft that keeps them floating when other divisions report losses or weak profits for the last few quarters

I should have been clearer. Their customers are carriers. The 4G LTE and LTE-A networks we keep hearing about, the carrier don't build them, they pay the above companies to do so

Ok, that's the answer I was looking for.

Damn you all on some really old and decrepid hardware..
+928

Keep calm & support nokia :-)

So this is why they had that surprise board meeting a week ago or so.

That might be the end of Nokia. NSN was a bad idea from the get-go (incompetent people from Siemens joining forces with clueless people from Nokia to explore new businesses where they essentially compete with the likes of Huawei?). The small amount of good people in there left the company long ago and what's left will have to deal with mostly outdated products that many carriers will buy much cheaper from Huawei or from still-strong Ericsson. NSN hasn't done any mentionable innovation in years and severly lags behind in LTE networking equipment.
I sincerly hope that deal doesn't go through.


Huh? NSN is leader on LTE and owns controlling stake on it with over 50% of LTE patents.
They won 3 awards in MWC for innovatons and have had big breaktroughs example in TD-LTE and their hiT 7300 has been a huge succees.
Technology wise they are very much a leader, but are facing competition from Chinese that in their wisdom example copied NSN corporate customer page.
So far the strategy of concenrating on leading mobile countries and being technically most advanced with that bringing developing markets as wwll has worked beatifully.

All of its wester competitors have been eaten by Nokia (like Motorola) or are struggling, like Ericsson while they have been way above 800 million euros on profit.

If m not wrong then the NSN added around 250million dollar,profit to nokia's earning in the last Q......so this is a good descision as the further profits are not going to be divided between nokia and simens.....! Cool!

I'm happy for Nokia. Long live Lumia

So Nokia finally swallowed up seimen.

Nokia opens today's stock market with a +9%!!! *O*

Wow I'm so excited, company merger's are the highlight of anyone's day aren't they.........?

VERY GOOD NEWS FOR A LONG TIME..........

Regardless if Microsoft financed this deal has nothing to do with Nokia's capability to pull off a billion dollar acquisition. Considering that it's struggling? Impressive. They obtained Scalado to power up their mobile photography in the early days of Windows Phone 8 and that's one heck of a deal as well. I am very proud of my Nokia Lumia 720, of how Nokia drives customer satisfaction with the kind of phones they are showing, of how they are trying to be relevant again. This is the manufacturer I've known since the 90's. I hope I can talk to Steve Ballmer. I would say "Work your ass off dude! Windows Phone have a very bright future! "

Isn't this the company where the guy running BlackBerry came from?

Ppl beware the reset, days of spinning cogs of death, tried all the tricks and no go, finally just come back itself. It also gets rid of the 1314 update which Lumia pusher app helped with, only good was I reduced my other folder from 11gb down to 480mb, restored all apps and only used 9gb. Its the small things

With Nokia now in complete control of the backbone stuff, I think they might be able to leverage some extra value for the devices group. Things like Lumia's not using "bandwith" for certain apps.

Congratulations Daniel on the way WPC handled this entire issue. Of all the tech blogs I read, your reporting here was based on reason and knowledge (of the companies involved) and an appropriate sense of detachment. Every other report I read was either wildly speculative or downright hysterical.

+4.01% as of noon today EST