Reuters poll suggests the future looks dull for the Xbox One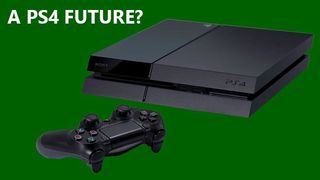 It really shouldn't come as a surprise, but PlayStation 4 is beating down the Xbox One in consumer polling. Reuters asked 1,297 people how likely they were to purchase an Xbox One or PS4 – and the results for die hard Microsoft fans – are disappointing.
According to the poll, 26% of individuals reported that they are likely to purchase a PlayStation 4 from Sony; this is in contrast to the 15% of individuals who reported that they are likely to purchase an Xbox One from Microsoft.
Reuters has pointed out that the poll was created with a "limited sample", but it is hard to argue against the idea that the polls may be foreshadow for Microsoft console sales.
Sony had announced last month that they had already received over 1 million preorders for the PS4. Microsoft is declining to give an exact figure, but states that preorders for their new Xbox One have already surpassed those of their Xbox 360 launch.
The Microsoft Reveal event for Xbox One was essentially a flop and may have served as the beginning of a shoveling grave for the company's latest entertainment console. With DRM confusion scattered everywhere and consumers unsure if they would be able to sell used games, lend with friends, or even keep the console offline – an aura of "hate" quickly rose for Xbox One.
To this date, many people I speak to are still unaware of the changes Microsoft has made to Xbox One – a detrimental sign that Microsoft isn't getting out there and correcting their mistake. On the other hand, some people I have spoken to have simply and honestly said that they like the PlayStation 4 lineup of games better. Others cite that they feel more of their friends will be on PlayStation 4, so they will head in that direction too.
Are you an Xbox One fan – or has Microsoft let you down with their latest creation?
Get the Windows Central Newsletter
All the latest news, reviews, and guides for Windows and Xbox diehards.