Review: Sid Meier's Pirates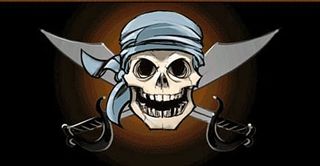 Every now and then, a popular game will be scaled down and brought to the mobile venue. Sometimes it works like a charm and sometimes things don't translate well to the small screen. Concrete Software Inc. has released a mobile version of the popular PC game, Sid Meier's Pirates! ($4.99). The game's origins date back to the days of the Commodore 64 and Pirates! would see considerable success on the PC, MAC, and other gaming platforms such as Nintendo and Xbox.
Could the mobile version of this popular game be as successful as the previous versions? Just past the break, see if Concrete Software has created a hit or a miss in bringing Pirates! to the mobile platform.
Ahoy Ye Mateys!
For those not familiar with Pirates!, the game puts you in the mid 1500's sailing the Caribbean in search of fortune and fame. You work to build your reputation amongst the different nations who were present in the region by buying goods low and selling them high; winning battles on the high seas; and crossing swords with your rivals. The mobile version of Pirates! stays true to the original version of this role playing game with regards to the storyline, action sequences and strategies.
Loading Pirates! on to the AT&T Tilt2 was uneventful and not un-like any other .cab installation. When you first begin the game, you choose a time period/theme (Silver Empire, Merchants & Smugglers, New Colonies, etc), Country allegiance (depending on the time period: English, Spanish, French Dutch), skill focus/special ability (fencing, charm, navigation, gunnery, medicine), difficulty level (apprentice, journeyman, adventurer, swashbuckler) and player name.
Players are then taken to a local Port-of-Call to begin the journey. Depending on the port, you will have a wide variety of shops to visit including the local tavern, bank, loan shark, merchant and ship yard. Game tutorials are available when experience a stage of the game for the first time (e.g. when you leave port, a navigation tutorial appears).
Game performance
Pirates! ran smoothly on the Tilt2 with no lock-ups, crashes or glitches noted. Graphically, the game is very nice. Ship and character movements are well animated and the transition/information screens are nicely drawn up. Where Pirates! falls short is in the controls, in particular controls used to navigate your ship and character during fight scenes.
With the number of physical controls are reduced on Windows Phones, the more you become dependent on the screen. This may not be an issue for cranking out an email or viewing an upcoming appointment but it can kill a good video game.
While there are detailed instructions on game controls, I found it difficult to perform actions such as sailing to controlling my character during sword fights. Instead of having a control panel or directional keys on the screen, Pirates! relies on finger swipes and taps to control movement at sea and during battles.
Lag times in touchscreen navigation often resulted in ships escaping the battle or opponents getting the upper hand during a sword fight. The lack of physical controls didn't hamper activities while in port (buying/selling merchandise, recruiting sailors, buying ships, etc.) but when it came to action sequences, I really missed the joystick (or D-pad).
Overall Impression
Sid Meier's Pirates! was an entertaining game on the PC and I had hoped the Windows Mobile version would be equally entertaining. To it's credit, most of the elements were there to make Pirates an entertaining game. The graphics were good, the story line exciting, and the game required a little strategy. But one element seemed to keep Pirates! from reaching its potential.
The big detractor from this game is the controls or lack thereof. It can be very frustrating to sail around in circles or loose a fight because your character or ship won't respond the way you want it to. The series of swipes and taps needed to control your ship and character weren't consistent or reliable. An on-screen directional pad might have been a better option. Regardless, if you tighten up the movement controls, Concrete Software's Pirates! might rank up there with the versions that came before it. While the graphics aren't as appealing, alternatives such as Tradewinds, may be more enjoyable because game navigation is more manageable.
Overall, Pirates! unfortunately falls a little short of the mark.
Windows Central Newsletter
Get the best of Windows Central in in your inbox, every day!
George is the Reviews Editor at Windows Central, concentrating on Windows 10 PC and Mobile apps. He's been a supporter of the platform since the days of Windows CE and uses his current Windows 10 Mobile phone daily to keep up with life and enjoy a game during down time.
I bought this and i didnt come with a booklet and i have no idea wat to do!

Jason Ocampo explains why Sid Meier's Pirates! is a great game. He'll tell us how it has lived up to its namesake, which was released back in 1987 on the Commodore 64.

I downloaded the trial version on my Samsung Omnia II i920 and it looks good but I have to agree with the controls during fighting. Swordplay is a big part of being successful and I found it impossible to control the character. Attacks/lunges were not consistent or responsive. I didn't have any problem sailing, and actually found it very responsive with the only problem being sometimes the sail was furled when I didn't want it to be. When attacking a ship or town I did find my cannons fired when I was trying just to turn, making me miss good opportunities to fire while reloading. Not being able to win a fencing match means I won't be purchasing this game. It's just too crucial a part of the game to ignore.

I also downloaded the Demo and fornd it hard at first but found out that I could use the direction pad on my qwerty to control ship/self and the enter to fire/stab I have a touch pro and am going to buy this game.Just looking for a promo code lol anyway hope this helped
Windows Central Newsletter
Thank you for signing up to Windows Central. You will receive a verification email shortly.
There was a problem. Please refresh the page and try again.