Getting started with Microsoft's Yammer social network for enterprise
Your company just deployed Yammer, an enterprise social network service, and you're not sure what to do. The road to becoming a "Yammer Champion" is littered with potential rewards. Here's how to get started on the right path.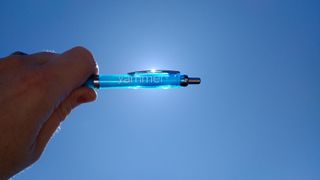 Yammer is a popular enterprise social networking service that allows employees to post, "like," share and comment with coworkers just as they would on other social networks, such as Facebook. The product was acquired by Microsoft in 2012, five years after its launch, for $1.2 billion.
As you begin to explore the world of Yammer, you'll notice a select few users who have the "Yammer Champion" title next to their names. These individuals seem to be more active on Yammer, and they understand the connectivity and community aspects.
I am proud to say that I'm a Yammer Champion, and you can be one too. Here are some tips to get the most from the service.
When you log in initially, you may or may not have company groups that you are assigned to follow. Having a look around Yammer, you may feel overwhelmed, especially if you aren't familiar with the basics of social networks. Rest assured that an internal social network in a business setting shouldn't be too intimidating because you're all (hopefully) working towards a common goal.
Build your profile
First things first, you should make sure that your profile is filled out. It helps to let others know where you fit into the company, what your areas of expertise are, and any projects you are working on. Depending on the way your organization has set up Yammer, you may be able to access only a few profile options.
How to view and edit your Yammer profile
Click on your name or avatar at the top-right corner of the page.
In the drop-down menu, select About me.
You're redirected to your Office 365 profile page.
In the first tile, select Update Profile.
Add any relevant content to the profile page. (The column on the left provides jumping points to various sections. Some fields update automatically, but others require you to click on a Save button.)
To return to Yammer, click on the app launcher and select Yammer.
Using the Search function
Looking at the Yammer interface, you are greeted with a number of fields: app directory, suggested groups or people, recent activity or company resources. Not sure where to begin? Let's get you searching for starters.
In the upper-left corner, you see a search field just below the Home, Inbox and Notifications buttons. You can enter any term, and Yammer will present results that are grouped into the following categories: people, groups, notes, files, topics and links. You can click on an entry to jump to its page.
If you select a contact, you'll see a basic profile page listing all of their contributions on Yammer, the option to send a message, and the ability to follow them. If you select a group, you can see (if it's public) conversations, files, notes and a link to the member list. You can also use the "+ Join Group" link to become part of their community. However, some groups are private.
Creating a Yammer post
There are a few simple ways to composing a message on Yammer.
To post from the home page
Locate the text field at the upper middle of the page.
Select what type of post you want to compose.

Update – A basic message, question or comment.
Poll – Creating a multiple-choice questionnaire to gauge opinion or knowledge.
Praise – Giving kudos to an individual or a group.

Compose the message in the field.
In the message, use @"username" to mention someone. (Optional)
Select which group to post your entry to. By default, this is set to All Company.
Add names of individuals to tag in your post. (Optional)
Add attachments using the paperclip icon. (Optional)
Add topics to improve visibility in a search. (Optional)
Click Post to publish.
To post in a group
Click on the target group from the list on the left-hand side of the page.
Find the text field below the header and choose the type of post to compose. If you have been made an admin for the group, you have an additional type to select:

Announcement - A more formal post, often used for updates and special reports. This type allows for formatting, including either number or bulleted lists, fonts and hyperlinks.

Enter the message in the field.
Add in individuals to be tagged or mentioned, any attachments and topics. (Optional)
Click Post to post to the group.
To reply to a group
Locate the reply field at the end of a post (it will have your avatar on the left of it).
Input your response.
Attach a file. (Optional)
Add names of coworkers to notify or @ mention them. (Optional)
Click Post.
To share a post
Locate the Share link, between the end of the post and the reply field.
In the popup, choose whether to share to another group or to a colleague via private message.
For groups, select the group from the drop-down list.
For a private message, enter the recipient's name in the field.
Compose your input to accompany the shared post.
Use the paperclip icon to add additional files. (Optional)
Click Share.
These basic steps to Yammer are only meant as a starting point, and the rest is up to you.
Being a Yammer Champion doesn't necessarily mean you have to use Yammer constantly. You can simply be supportive and engaged in your areas of focus and expertise. With time comes confidence and eventually, you may branch out in other groups in Yammer. The connections you make could help you learn new skills, gain reputation and open doors to new opportunities.
Is your organization currently using Yammer? How do you benefit from it?
You can also visit our Office 101 help hub for more related articles.
Microsoft Office 101: Help, how-tos and tutorials
Who the heck uses Yammer? Stick with Linkedin Microsoft.

Yammer is different from LinkedIn. It's a nice tool for communications within an organisation. Unfortunately, Windows 10 doesn't have a UWP app for it. I use it on Edge.

This is one situation where Microsoft may want to re-brand Yammer as an internal / enterprise version of Linked In. The Yammer name is horrible anyway.

Katzenjammer German pronunciation: [ˈkaʦənˌjamɐ] is a German word literally meaning "cat's wail" (caterwaul). [Wiki] The first part of that, katzen, is the cat part. The second part, jammer, pronounced yammer, is the wailing. My Mom used to tell me to quit 'yammering' when she wanted me to stop griping or complaining. That's what I think of when I hear Yammer.

It was introduced in 2009, before Microsoft owned it, in the consulting company where I used to work. As so often, it was thrown at the people and hence there was not much effective use.
To call it a social network to me sounds ridiculous.
Now that there is Microsoft Teams, Microsoft better move all Yammer users to Teams. Have you got a migration approach for that? :-)

I expect that Yammer will get folded into either LinkedIn, Skype for Business, Teams, or a little to all three.

Yammer is nothing at all like LinkedIn. LinkedIn is all you for the entire world to see. Yammer is all internal communication between people with the same domain name in their email address. (There is facility for communication within closed external groups, but I have generally not seen that used much at all, and only with groups with a specific charter.)

Where i work i may be the one who knows most about yammer because I just read this, so pretty useless right now, and more because nobody is looking for any other social network other than the personal and "popular" ones (some ones don't even use Facebook anymore, and treat WhatsApp as social network, is a common error in the whole country).

My previous job we pushed Yammer along with SharePoint as the highest priorities in an Office365 rollout (we all knew how to use email already, of course). The nature of the staff and how they worked together made it a useful and easy tool. Current job doesn't touch it at all, even though we're a tech company with a lot of Office365 expertise in general. We rely much more heavily on SharePoint and Skype for Business. The big question to me that every organization has to ask is which communication system to use for what purposes: email, Skype for Business, Teams, SharePoint including News functionality, Yammer, OneDrive for Business, Planner, Video... They're all different but with a lot of potential overlap.

At any project I have worked and where there was a yammer, nobody ended up using it. Kill this nonsense already. Btw, doesn't it overlap with Teams also?
Windows Central Newsletter
Thank you for signing up to Windows Central. You will receive a verification email shortly.
There was a problem. Please refresh the page and try again.