Roundup: Windows Mobile Security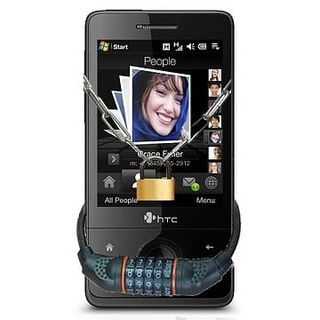 Last week we reviewed GuardMobile, a security application that controls your Windows Mobile phone through SMS messaging should it get stolen or lost. Since then, we've discovered two other similar applications, and GuardMobile has been updated. WMExperts reader Kelvin Kang pointed us in the direction of Flexilis, a beta security application, we took a look at RecoveryCop. Follow the break to see what changes the updated version of GuardMobile has to offer, as well as the lowdown on Flexilis and RecoveryCop.
Flexillis
Flexillis is a beta application that provides not only missing device protection but data backup, antivirus protection and attack (hack) protection. Flexillis provides you with 1.5GB of storage for everything from contacts to call records. Antivirus scans files for dangerous content before it's opened, and the Attack Protection stops hackers, worms and other threats from accessing your phone.
While the application has on-device controls, the meat of Flexillis is on your desktop. Along with access to backed-up data, the online portion of Flexillis features "Missing Device" controls. It works with your phone's on-board GPS and Google Maps to locate your missing phone. From there you can set off an alarm on your phone or "nuke" the contents.
Online commands were prompt and the "Locate" command is interesting to watch. The first location took less than a minute and put the phone within a couple of miles of my actual location and seems to key in on cell tower locations first, then on your phone's GPS signal. It took just less than 2 minutes to pinpoint my location. This feature will be a tremendous tool to locate a missing or stolen Windows Mobile phone.
The downside to Flexillis is that the security options are only accessible online. While the antivirus and Attack Protections will run independent of the online control panel, you have use a desktop computer if your phone comes up missing. Unlike GuardMobile and RecoveryCop (more on this in a minute), you can't send commands via text message. On the plus side, Flexillis serves as a remote backup for your data, which is always a good thing.
Keep in mind that Flexillis is a beta application and in reading some of the blog posts, there have been some performance issues. While there is a searchable knowledge base online, it would be nice to have an online or downloadable users manual.
GuardMobile
While we've already reviewed GuardMobile, it was recently updated to include SMS text notifications to alert users that the "wiggle alarm" was activated. There are ways to silence the wiggle alarm and in sending out a text notification, it alerts users more quickly.
Compared to the other two applications in this roundup, GuardMobile is the more basic security application of the three. It provides users a means to remotely lock, locate or reset their Windows Mobile phones if they're stolen or simply lost. Where Flexillis offers protection from software threats (e.g. viruses) GuardMobile addresses the physical threats (e.g. theft).
RecoveryCop
RecoveryCop is a mixture of online, onboard and remote (via SMS) protection for your Windows Mobile phone. The application runs silently to the point that there's no icon in the programs menu or means to launch the application from the File Explorer (after the initial setup). It's not even listed in the "Remove Application" screen (un-installation is done through the application). A casual observer would never know it's running. Of the three applications, RecoveryCop gets the award for being the most stealthy.
This is a feature-rich application that monitors your phones activities from cell tower locations, call records, SMS records and data streams. As with Flexillis, the meat of the control comes online via the Online Control Panel. From this online screen you can view SMS logs, Call logs, Contacts, GPS logs, Remote IP logs and SIM information. If your phone is stolen and used, you'll have plenty of data to use to track the thief.
In the event locating the phone is unsuccessful (or you simply don't want to take the chance of loosing data) remote commands can be sent online as well as through text message. The commands includes locking the phone, unlocking the phone, obtaining SIM information, deleting information (through a hard reset), GPS location, and remote IP information.
The GPS command will coordinates of your phone's location and are linkable to a map. The SMS commands also include a call-back command that tells your phone to call a previously specified number. The missing phone won't make any noise, but the microphone will activate, hopefully giving you an idea where your phone is located. I found the SMS commands to be prompt, but the online commands seemed to take a little longer to reach the phone. The Call Back command is not available for WM Standard phones. RecoveryCop has enough functionality to give Windows Mobile users a fighting chance at recovering and protecting their phones.
Overall Impressions
It's very difficult to choose a standout amongst these three security applications. While all three offer security enhancements for your Windows Mobile phone, they approach their tasks in different ways.
If you want a stand-alone, in-device solution, GuardMobile would be the choice.
If your looking for a solution that will serve as a data backup as well as a means to remotely disable your phone and protect from viruses and hacks, Flexillis might be your choice.
If you want SMS and Online commands with the ability to log activities (a lot of activities) then RecoveryCop is your cup of tea.
RecoveryCop provides users with a tremendous amount of information concerning the phone's use. GuardMobile has similar capabilities, but the data is transmitted via SMS instead of being viewable online. RecoveryCop's interface is less cumbersome. While Flexillis doesn't have the monitoring features RecoveryCop offers, if you have to nuke your phone, your data is safely stored on Flexillis.
All three are compatible with Windows Mobile Professional but only Flexillis and RecoveryCop are compatible with Windows Mobile Standard.
Flexillis is a beta application, so some fine-tuning is needed. But it performed well with my AT&T Fuze. GuardMobile and RecoveryCop also performed well. I like the backup features Flexillis offers, the stealth of RecoveryCop and the simplicity of GuardMobile. All three do what they are designed to do well.
The Flexillis beta is free (requires registration) and GuardMobile and RecoveryCop offer trial versions. Each is a worthy application; it's just an issue of deciding which meets your needs and tastes best.
Windows Central Newsletter
Get the best of Windows Central in in your inbox, every day!
George is the Reviews Editor at Windows Central, concentrating on Windows 10 PC and Mobile apps. He's been a supporter of the platform since the days of Windows CE and uses his current Windows 10 Mobile phone daily to keep up with life and enjoy a game during down time.
How come none of these give the option of wiping the storage cards or did I miss something?

Another mobile security application worth looking at is the Sprite Terminator. Among others things it allows for tracking of the stolen mobile via GPS as well as all the features you mentioned. I currently run it on my TYTN II.

I'm reaching out to the developers and re-reading what literature I have on these apps to see if storage cards can be wiped. To be honest, I don't remember seeing any reference to such. It may be a safeguard in the device preventing this from happening. What stops a hard reset that you initiate from the WM Phone from wiping the storage card? Whatever that may be, can it be over-ridden?

Okay...
RecoveryCop will wipe both the hard drive and storage cards. GuardMobile is working on an update that will have similar functionality. No word from Flexillis yet.

Regarding the storage card queries, if you encrypt your storage card, then the data will be securely gone if key to the device is wiped.

What the deal with Kaspersky Mobile Security? How does that service compare?

Hey, I work for a company called Tencube. We are the makers of WaveSecure. We provide a very similar service to what you've just mentioned. We can Lock, Track, Wipe, Backup and Restore data. We're also in the process of adding a Location Tracking feature. We cover WindowsMobile as well Symbian handsets. Do check us out at www.tencube.com
Feel free to email me if you have any more queries. Best,
Sid

I'll try to take a close look at each but in just glancing at the websites, Sprite Terminator and Kaspersky Mobile Security are similar to GuardMobile in that they are on-board applications that are controlled via SMS with no online interface. WaveSecure appears to be similar to RecoveryCop.

one day i went shopping outside ?and in an links of london store?I found some kinds of links of london i love most?they are: Links of london mens bracelets Links of london mens bracelets Links of london mens bracelets Links of london mens bracelets Links of london mens bracelets Links of london mens bracelets Links of london mens bracelets Links of london mens bracelets Links of london mens bracelets Links of london mens bracelets shopping Links of London Bracelets shopping Links of London Bracelets shopping Links of London Bracelets shopping Links of London Bracelets shopping Links of London Bracelets shopping Links of London Bracelets shopping Links of London Bracelets shopping Links of London Bracelets shopping Links of London Bracelets shopping Links of London Bracelets
Windows Central Newsletter
Thank you for signing up to Windows Central. You will receive a verification email shortly.
There was a problem. Please refresh the page and try again.