Scott Adams takes up Brandon Watson's offer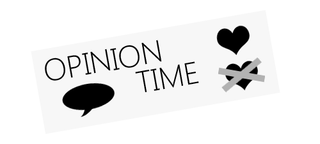 We recently covered Brandon Watson offering Scott Adams (opens in new tab) with a free Windows Phone handset to try out and to get his opinion. Scott has been having issues with both iOS and Android, so Brandon offered $1,000 to charity of Scott's choice if he doesn't enjoy the WP7 experience. All he's looking for in the OS is to perform like a dumbphone (calls not dropping etc.), easy email management and good battery.
Scott Adams has taken up this offer and will provide his critique opinion in a few weeks time. This is perfect for both Microsoft and the platform with more exposure and some strong feedback, whether it be positive or negative. Using the recent satisfaction survey as base that put WP7 above Android (opens in new tab), here's hoping Scott enjoys the Metro UI experience. He joins Molly Wood, who also accepted Brandon's offer (opens in new tab).
Source: Scott Adams' Blog
Rich Edmonds is Senior Editor of PC hardware at Windows Central, covering everything related to PC components and NAS. He's been involved in technology for more than a decade and knows a thing or two about the magic inside a PC chassis. You can follow him over on Twitter at @RichEdmonds.
Heard about this yesterday on CNET Buzz Out Loud Podcast. This offer was also accepted by Molly Woods of CNET who is having issues with her Droid X after gingerbread update

Indeed it was - "He joins Molly Wood, who also accepted Brandon's offer." :-)

Get him an HTC arrive or LG Optimus 7 assap. The battery on those phones are great.

I just hope they're giving Mango phones out. NoDo is just missing too much stuff. Also, alot of tech journalists and bloggers seem to need/want tethering. I personally don't care, but hey, you gotta please those with the loudest of the mouths.Edit* And I know that for this Scott dude, NoDo sounds fine, but if they continue to do these "challenges", and for people like Molly Wood, they should consider this. Course I'm sure the do. And I'm sure they can give out finished Mango phones.

According to the original article, the phones given for test will be developer unlocked units running the current Mango build! Really hope they love the phones as much as I love my Trophy (and it's only running NoDo)!

I accept your offer, sir. Please send me your phone.

oh, did u mean that offer i gave for me giving u my featured phone and u give me ur wp7 phone? :P

The odds of a good review are better with Dilbert doing the review rather than Dogbert. Is Dilbert or Dogbert doing the review?

I love my phone, I really do but if you are using it a ton the battery life isn't that great. I know I can't make it through and entire day. I charge it whenever I'm in the car or at my computer. I also carry a spare battery. (Samsung Focus)

Same here with constantly having to charge it. It's pretty disappointing.

That's to be expected with heavy usage on anything with a battery. With moderate use, my phone (HTC Arrive) can last over a day easily. I'd probably have to put myself at risk of getting cancer if I used my phone enough to make it need a charge even by the afternoon.

The Super AMOLED screen is a big part of the battery consumption, especially with a light theme. I'd kill for a 1800mAh battery for my Focus so that I could last a day of real use.

If Adams' biggest complaint is the battery life, then Watson better not be giving Adams any HTC phone. While WP7 makes the battery life better, HTC batteries, in general, are puny on their WP7 models.
Windows Central Newsletter
Get the best of Windows Central in in your inbox, every day!
Thank you for signing up to Windows Central. You will receive a verification email shortly.
There was a problem. Please refresh the page and try again.