Charting Sea of Thieves' future with the game's creators
We sat down with Craig Duncan and Mike Chapman of Rare to learn more about Sea of Thieves' design philosophy and future.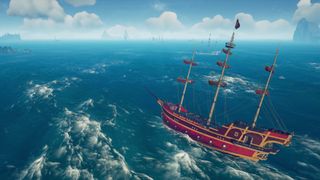 Sea of Thieves is an interesting game. Part sandbox, part multiplayer free-for-all, it aims to be an unforgettable pirate adventure that revolves around player-crafted stories.
With no levels to grind and no powers to upgrade, Sea of Thieves' unique focus on purely cosmetic rewards and physical, intersecting gameplay mechanics has proven itself to be polarizing. Stunning visuals and explosive ship combat aside, there's not a great deal to actually do in Sea of Thieves — if you're not into player interaction, that is. Sea of Thieves has always been about the journey, rather than the destination. But with the Anniversary Update expected on April 30, 2019, the game's creator Rare is set to debut some major new features to beef up the depth of its world.
We caught up with Studio Lead Craig Duncan and Game Director Mike Chapman to discuss Sea of Thieves' ambitious "Tall Tales" narrative quest system, the new player versus player Arena, and much, much more.
Cheapest way to play
Access Sea of Thieves and dozens of other games for $10 per month

You can buy Sea of Thieves outright for $60, but Xbox Game Pass might be a better option for you. At just $10 per month, Game Pass grants access to all Microsoft titles and dozens of more games, Netflix-style.
That Sea of Thieves special sauce
Sitting down with Rare is always a pleasant experience, and the studio and its staff ooze passion. Although Sea of Thieves enjoys a lot of love from its fans, the inclusion of stories players can complete by themselves, or in a crew of up to four friends, is clearly meant to address some long-standing criticism about the lack of structured gameplay in Sea of Thieves' dynamic world. Duncan noted to us that Tall Tales is the culmination of everything the studio has learned and absorbed about how stories should play out in Sea of Thieves.
"I think for us, we knew from the alphas and betas that we had something special with Sea of Thieves," Duncan said. "The 'special' with Sea of Thieves is you never know what's going to happen when you go out and adventure. That aspect is really important. We've always wrestled with the idea of having a narrative, while keeping that emergent gameplay. The Hungering Deep − that was our first run at a crafted story. In some ways it worked, in some ways it didn't. Cursed Sails allowed us to try something a little different again, with a story taking place over a number of weeks. Tall Tales is a culmination of what we've learned with those earlier attempts, along with all the new gameplay tools."
In our hands-on with Tall Tales, we spelunked in ancient ruins, braved deadly Indiana Jones-style traps, and uncovered lost wrecks. Along the way, the game also offered various books, as well as professional NPC voiceovers to add further context to the story. It's all about adding depth, without impeding the open world, connected dynamism, said Mike Chapman. "We aim for Sea of Thieves to be about the journey, rather than the destination. In addition to that, Tall Tales is a way to explain some of that background behind the world. We have an opportunity to explain why that island is named the way it is, why that shipwreck is there. We want to allow people to roleplay and get lost in the game, getting immersed. Tall Tales, and Arena too, are about giving players new ways to experience the world."
In addition to new story elements, the Anniversary Update adds new fishing and cooking mechanics. With up to 50 fish to hunt down and catalog, it gives players something to collect beyond cosmetics for the first time, which stands at odds with some other connected games like Destiny and The Division, which throw piles of loot at players in attempts to keep them hooked. I asked the pair if Rare's mission to buck industry trends and focus on physical systems and emergent gameplay makes the game difficult to market and build new features for.
"The thing I'm most proud of in Sea of Thieves, even from the simplest mechanic, to something incredibly complex, we never want to simply rip mechanics out of other games," said Chapman. "We try to translate them into the Sea of Thieves world. Tall Tales for example, won't be a crafted experience you can experience in other games. Our pets feature is a good experience. We have them on internal servers right now with testers, and through that feedback, we've decided to delay them. We want them to feel like they have that Sea of Thieves difference. So that they react to the world in a dynamic way. Pets are absolutely still on the way."
Sea of Thieves and online exposure
Sea of Thieves enjoys fairly healthy viewing figures on Twitch, occasionally exploding when some of the platform's biggest streamers fancy a bit of piracy. It made me wonder if Rare feels any pressure to create game features that are inherently watchable, owing to the rise of streaming platforms as a way to market games − particularly some of the more unique multiplayer ones. Duncan noted that creating games that tread new water is par for the course for Rare, given the studio's history. "I think new IP, if you look at Rare's DNA and history, we've created new IP that have defied genres in the past. I think being part of Xbox Game Studios, being part of a studio that isn't afraid to try something new, is really important to our culture. I think that's why streaming, YouTube, and social media have been really important to Sea of Thieves. Our game isn't really about a feature list on the back of a box, it's about those experiences. Going on social media and seeing a clip of a story someone has had, being shared or streamed. We have 430 million views of YouTube content for Sea of Thieves, story after story. However well I can explain Sea of Thieves to you, everyone's view is ultimately those shared stories. I think that's what makes our game so watchable."
One aspect of Sea of Thieves' Anniversary update that could help stream viewership jump up again is the addition of the new Arena mode, which grants prospective pirates quick 24-minute matches for loot and glory. Five teams of four compete on a smaller ocean, complete with all of Sea of Thieves' tools (even the upcoming fishing feature), battling it out to top the leader board when the match ends by killing players, sinking ships, and handing in loot.
The complexity and chaos of Arena may lend itself well to organized tournaments, given the high skill ceiling required for optimally crewing ships, outplaying others, and collaboratively navigating the environment. With the renewed focus on combat with Arena, I wondered if Rare was going to improve the feel of its systems, which were a pain point critically when the game launched. Could Sea of Thieves become an esport? Never say never, says Chapman.
"We've tweaked some combat mechanics for Arena, and those that have been along for the ride will remember some of the other tweaks we've done, like removing the double gun exploit. With Arena being competitive, it puts a bigger focus on it. That said, they are pirates, they're not marines. It's not Call of Duty or Halo. You are a cranky old pirate with a rusty cutlass. Our game isn't about combat dominance, even Arena is about crew interaction and succeeding together. That said, we'll still look at tweaking the combat, for sure."
"The interaction in the Arena is going to be incredible to watch. The difference makers won't necessarily be those in combat. It might be those looking out from the crow's nest with the spyglass, someone steering the ship, those soft skills we're talking about. It's not just about combat domination using swords and guns, it is about how you work together as a crew, and the crew that works together with the best tactics, with the best strategy, will always come out on top. We'll get content into players hands, reflect on it, get feedback, and have that guide our on-going plans. Is there a world where we could host tournaments in the future? Absolutely."
On top of streaming platforms, with Halo heading to Steam later this year in the form of a staggered roll out of The Master Chief Collection, you have to wonder if other Microsoft franchises could follow suit. Killer Instinct is already there, might Sea of Thieves would benefit from the added exposure of Steam too? Not for the time being, at least, says Duncan. "I think for us, we've had good success on the Windows 10 Microsoft Store. Obviously, Sea of Thieves is on Xbox Live, it plays on the Microsoft platform. For us, everybody being able to play together is the most important thing for us. That was our design vision from the start. If that works well for Halo, we'll watch how that works and how it plays out. There are no plans to do it right now."
Thanks to Craig and Mike for joining us!
After a bit of a rocky start, Sea of Thieves seems to be sailing smooth waters lately, enjoying healthy monthly active users and very promising upcoming content.
The Sea of Thieves Anniversary Update arrives for free on April 30, 2019. You can grab Sea of Thieves for $60, or via Xbox Game Pass for a $10 per month subscription.
Seas in peril
Go on an adventure.

Sea of Thieves is an incredible multiplayer sandbox experience that favors the gamers who love player interaction. Sharpen your cutlass, plunder all the gold, upgrade your ship, and become a legend.
Awesome Sea of Thieves merch
If you're a Sea of Thieves fan, show off your piracy with these great gift ideas.
Sea of Thieves: Athena's Fortune (From $7 at Amazon)
Athena's Fortune charters the infamous pirate Ramsey and his quest to find the legendary treasure stash, fraught with peril, plunder, and plenty of piracy.
Tales from Sea of Thieves ($20 at Amazon)
Tales from Sea of Thieves is essential reading for any fan, granting a huge amount of background lore on the game and hints of possible future content.
Official Sea of Thieves keychain ($10 at Amazon)
Show off your love of the open ocean with this epic keychain (not real silver... sadly.)
Get the Windows Central Newsletter
All the latest news, reviews, and guides for Windows and Xbox diehards.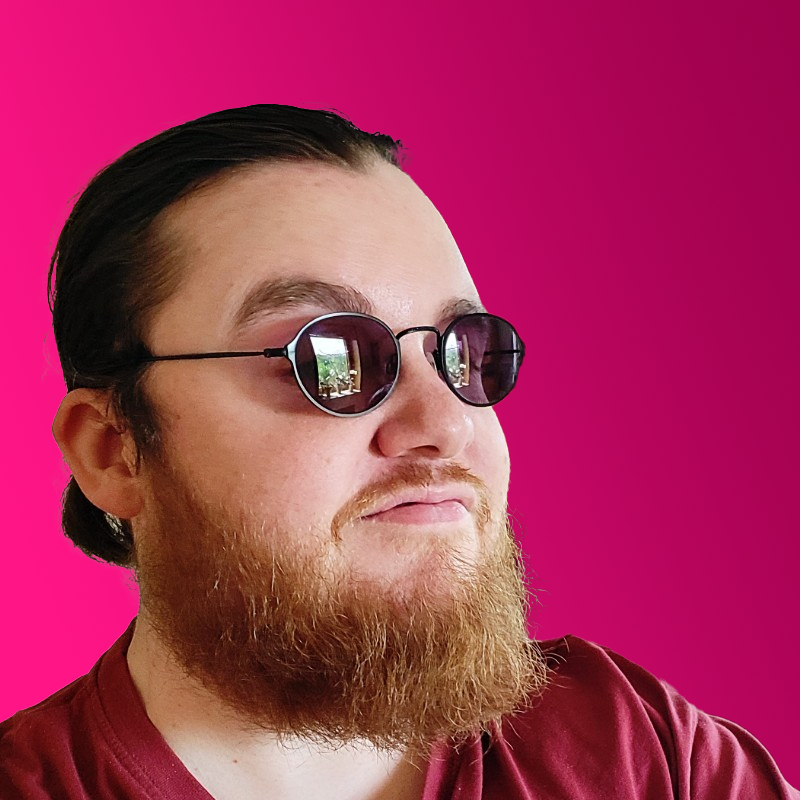 Jez Corden a Managing Editor at Windows Central, focusing primarily on all things Xbox and gaming. Jez is known for breaking exclusive news and analysis as relates to the Microsoft ecosystem while being powered by caffeine. Follow on Twitter @JezCorden and listen to his Xbox Two podcast, all about, you guessed it, Xbox!