Seapilot app navigates its way from iOS to Windows Phone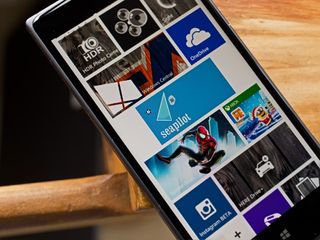 Seapilot, a well regarded marine navigation app that was first released for iOS, has recently been released in the Windows Phone Store, offering a ton of features for anyone who wants to sail the seven seas.
Here's a quick list of its main features:
Professional navigation based on merchant shipping standards for ECDIS (Electronic Chart Display and Information System)
S-57 chart data (In-App Purchase) and AIS data from National Maritime Administrations
AIS (Automatic Identification System) for real-time tracking of vessels equipped with an AIS transponder.
Weather in real time via AIS from national weather stations showing wind speed and direction, air pressure, temperature, etc. Automatically displays information for the nearest weather station. (At present only in Sweden. To be extended.)
High quality 5-day Coastal Weather Forecasts (as purchase), directly in chart
Developed by Stockholmradio and True Heading, leaders in marine navigation and communication at sea, with cutting-edge AIS and VHF know-how
While Seapilot is a free app to download and use, it does contain in-app purchases that unlock extra features such as the national S-57 chart data for the East coast, West coast, and Great Lakes regions of the US, along with five-day coastal weather forecasts and more.
Thanks to Erik B for the tip!
Windows Central Newsletter
Get the best of Windows Central in your inbox, every day!
Yo ho ho and a bottle of rum (from Treasure Island)

But you can take the bay bridge to treasure island

LOL are you from NorCal also?

Kinda, but folks need to understand that things like AIS are no replacement for good seamanship and proper understanding of colregs etc. This app needs to be used with understanding and should not be applied without liberal use of grey matter. Disappointing that such has been overlooked in the article. A little information can be a dangerous thing.

I think this ap is meant for and used by mariners. They will certainly have received training on the more basic/hands-on nitty-gritty's of marine navigation. This will certainly be an add-on along with their other navigational gadgets.

First big release in the new year..??

It's nice to see apps easily ported from iOS to windows, while skipping android!

Nah its on Android as well.

Should come in handy on my next cruise!

Yet waiting for some good news about Snapchat !!!

Why so much interest in SnapFap?

Not for France but Nice résolution

I see what you did there :P

Says its not available for me. 930 in UK. Any ideas why?

Or our 720. Both are ob cyan with DP

Been waiting on a good marine nav. Nautical Charts app is pretty good though. A little glitchy when zooming. Can't wait to see how this one is.

Would be nice to get support for Australia at some stage.

Not for my 930 either. Hk model running in Canada.

QR code is directing me to the Hunger Games runner game??

i feel Marine Traffic is way better and faster, and u get the boats names up too. andcan see whats their destination, info about the ships, track them..

This is the kind of specialized apps that WP needs! I know nothing about it, but I hope its up to par feature wise compared to the iPhone version. These are the apps that eventually sells phones.

Been playing with it, and can't wait to use it this summer on the Great South Bay. Seems like it works very well and has lots of options.

@John Callaham, I like that wood grain background. Looks like it works really well with the transparent tiles. What's the logo on it?