Sky partners with O2 to enter the UK mobile market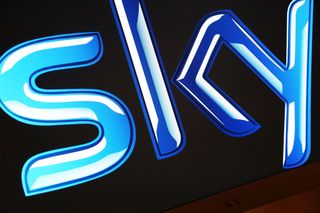 Sky has today announced plans to launch a new mobile service in 2016, partnering up with O2 for the mobile virtual network operator (MVNO) venture. The deal will enable Sky to offer 2G, 3G and 4G services to its customer base, placing the company in a strengthened position against rivals.
It's an interesting move, given that BT is purchasing EE for £12.5 billion, which provides services to Virgin Media, and Three owner Hutchison Whampoa is set to acquire Telefonica's O2. Sky has decided to act now with serious changes on the horizon for the UK mobile market, and will be teaming up with O2 (and potentially Three).
The premium TV provider will offer voice and data packages to customers through the wholesale agreement with O2, making 2015 a messy year for the industry, ramping up competition in the already-crowded UK market. O2 already offers similar services to other brands, including Tesco Mobile.
Source: Reuters
Windows Central Newsletter
Get the best of Windows Central in in your inbox, every day!
Rich Edmonds was formerly a Senior Editor of PC hardware at Windows Central, covering everything related to PC components and NAS. He's been involved in technology for more than a decade and knows a thing or two about the magic inside a PC chassis. You can follow him on Twitter at @RichEdmonds.
What's that? -12 year olds.

So sky have partnership with 02 which is gonna be owned by three?

Great! As if o2's network wasn't slow enough already!! I hope to god Three don't allow o2 customers access to their network! Three is lightning fast, all the millions of o2 customers will damage that. Sky Broadband and o2 mobile customers are used to slowwwwwwww internet, they know no better, no need to give them access to Three's mobile network!

You clearly don't have a clue. 02 run 4g on the 800Mhz spectrum, the 800Mhz frequency gives better coverage over long distances and better indoor coverage. 02 has twice the capacity of Three on this part of the spectrum. So it should actually improve 4g availability for 3 customers nationwide. http://www.4g.co.uk/4g-frequencies-uk-need-know/

I was on O2 and never have seen the 4g icon appear.

did you have a 4g sim? did you pay for 02's 4g data plan? Three are currently the only operator not to charge for 4g, so for those on 02 this could be a bonus for them aswell.

Actually, you arts the one without a clue. No provider runs 4g on the 800mhz spectrum as yet. Its coming this year, but its not available yet. o2 do however run 3G (basic 3.6Mbps 3G that is) across their 900mhz spectrum space. Three runs its 3G (HSDPA2+DC - upto 42Mbps not 3.6Mbps) on the 2100mhz spectrum in line with all the other providers. No other provider has anywhere near the amount of HSDPA2+DC capacity as Three (most urban areas and even rural areas are now DC) and running in the 2100mhz allows better much higher data speeds than lower down the spectrum. 4G is currently running on the 1800Mhz spectrum, for a reason; For ultrafast 4G, you need to be higher up. BT have secured 2600Mhz space (before they bought EE) for a reason - speed! The main advantage of 800mhz is building penetration and distance, but its much slower. Threes network was, from day one, built with the internet in mind, and is entirely 3G, and like I said before, mainly 42Mbps HSDPA2+DC... o2 (and the rest) often falls back on to 2G GSM technologies such as Edge and GPRS - painfully slow to the point of not even being usable. On the odd occasion you do get a signal that is 3G it is slow, and their network is overloaded. o2 is so fast in London, it's not all that long ago o2's chief exec apologised publically for the piss-poor performance as he ended up using an "alternative" mobile network when in London. Three for me is consistently faster than 3.6Mbps even in 3G-only area's, and usually in excess of 10Mbps. I've also found myself doing more data than o2 would even allow (240GB on one occasion in a single month)... Even if o2 allowed it, their network is too slow, patchy and overcrowded to even be able to achieve that!

You're a funny guy. Since 02 have launched their 4g, of which they only have access to the 800mhz part of the spectrum... well you should be able to work the conclusion. "O2 launched its 4G service on August 29 2013 in London, Leeds and Bradford and it will cover a total of 13 cities by the end of the year. Vodafone launched on the same day, but only in parts of London, with 12 more UK cities to be covered before the end of 2013." source: http://www.techradar.com/news/phone-and-communications/best-4g-network-ee-vs-o2-vs-vodafone-1172045 source: http://www.4g.co.uk/02-4g-network-summary/

You have no clue either. Three also have 800mhz and will begin using it shortly. They are using 1800mhz at the moment

Ladies and gentlemen, we have another comedian in the house! Take two minutes, scroll up the page and follow the comment chain (Always recommended when trying to call someone out and butt in on a conversation). You will see that i clearly said 02 have twice the bandwidth of Three on this part of the spectrum. Which means i knew about Three having some of the 800Mhz spectrum. O2 has 20Mhz bandwidth Three has 10Mhz bandwidth on the 800Mhz part of the spectrum (this means they have more capacity).

You must have never used Three in London. The network is slow as balls... when it works. A lot of the time it looks like you have full signal but no one can get through to you. I left after a few months and joined O2 and find them pretty great around London.

Agreed, had a similar situation occur. I also use giff gaff, so where sky fits in against that I don't know, though if the three and o2 merger means better reception all round then it's win win!!!

My 4g on o2 is great and I live a rural area also i was with three for near ten years and as the phones got more advanced their service didn't at the end I was having to make calls in my back garden when I spoke to three to end my service they made it very difficult for me to leave and switch to o2. So personally I think three are a piss poor company with terrible customer service so if three acquire o2 I will be looking else where for a new provider not sure who though lol

Whaaaat?? So Three will have be ultimately responsible for Tesco's and Sky's mobile networks lol. Presuming the deal the doesn't fall through.

It's a done deal, good move by Sky & an even better move by Three3, it looks good for Sky Customers, also for mobile as a whole.

Still needs to go thru regulators, but now sky are on board.. It will go straight thru.. ;)

Interesting... I'm thinking Vodafone has no option now other than to make an outright offer for Liberty Global (Virgin Media)

I hate sky.i can't wait until a competitor is available in my stress so I can cut ties with them

Cant get Virgin where I live yet, but that's the plan

What's wrong with Sky, the SkyDrive thing is long gone, as for a competitor I don't really see one.

I just feel bullied as a customer. Even the little things like being able to add to your package online in a few clicks but to remove something I had to phone up and go through a whole rigmarole makes me feel they are disingenuous

I understand what you mean, I had the same gripe about the same thing, A very well spoken Scottish lady explained that they do that because 1 to make sure you are the account holder, & not someone cancelling for spite, why you're cancelling, then to try & tempt you to stay with it, then they offer you the freebies & offers. Which made sense the way she explained it.

What and virgin dont have a monopoly.

I dunno that you can say the UK mobile market is crowded. A few years ago we had 5 networks: O2, Vodafone, T-Mobile, Orange, Three (not including all the MVNOs). One of the reasons the market was so competitive was because of all these networks. After consolidation, we'll have 3: EE/BT, O2/Three, Vodafone. That can't be great for the customer, and we wouldn't want to end up like the US. So it's good to see another provider, even if it's just a MVNO.

Exactly. The more the merrier. Even with just 5 million people we have 4 carrier nets in Denmark and a big bunch of smaller carriers on those nets. All this gives us relatively great prices. I'm on a ca. 16-18$ contract with unlimited SMS/MMS, 6 hours of calls (some are unlimited) and 20mbit speed of 10GB data (which is unlimited but gets nerfed to 256kbits after the 10GB).

I'm in a MVNO here in Portugal and I pay 7,80€ each month (on the 29 of every month). I have free calls for all the networks, sms, mms and 500Mb of internet not including the communication apps consumption (viber, whatsapp, messenger, facebook, snap chat, bbm, skype don't count as internet consumption. So at the end of the month I still have around 300Mb remaining.)

And we have 3 major networks: MEO, NOS and Vodafone. The rest are small branches of this 3. MEO have UZO and Moche, NOS have WTF, Vodafone have a decreasing market share.

The prices have increased in recent years as a result of these mergers, and the retention deals have, for the mostpart, died a death. No need to fight for business when theirs so few competitors. MVNO's don't even count because the three main players still make their big money on them! Three recently changed from being value and internet orientated to premium. They were the last good value network. Now they all charge the same price. Only reason to pick three above the others is the internet speeds and unlimited on ye phone (unless ye spend half the year abroad when three becomes incredible value due to allowances being available abroad). And with tens of millions of o2 customers added to their ultrafast network, it will soon grind to a halt like the competition!

Sorry Matt, buts that all just made-up-atty b*ll*x: http://opensignal.com/reports/2014/10/uk-networks-report/ Mobile prices have come down over the last few years, and have all actually centralised around data cost (as it should have been all along, SMS is minute compared to data usage, as is voice) So the actual calls and texts are cheap as chips, and you pay for the data you use. The only cost exception is EE and its hike to pay for its 4G rollout. The biggest factor in speed is your local conditions I am afraid, not some "theory" that Three are the fastest (when in fact they aren't, read the report) They are all so close nationally the biggest factor is just where you live. The best advice is for people to get a map of the towers (Ofcom online) and./or get SIMs for each network and test them in your usage location (work, home, parents, friends etc) then chose the network that gives you the best service. Simple really.

Might actually see some sky apps for windows phone

That's what I'm hoping, I can use sky on my phone as it is. But a few apps would be good.

Wonder how Three will feel with yet another MVNO crammed on to an already overstretched O2 network? Wonder if Three will still want to buy O2 UK as the network needs serious money spending on it to sort the congestion issue out, there are already far to many O2, GiffGaff & Tesco mobile customers all trying to use the O2 infrastructure.

So wait..is O2 a kind of OS or a mobile brand or a carrier...? I'm not in the UK also, will the new...what ever its gonna be called go global? Like are we gonna see droid, wp, and O2/3 all in a row at the store?

O2 is a carrier, they just allow companies to use their network under their own name (such as Tesco mobile) and now Sky. Contract is with Sky, but the network you connect to is O2. Still says Sky under network provider though.

O2 is a carrier. They just lease out some of their network to other companies (like Tesco and now Sky).

Also BT owns a phone company? ...wow, never knew that

Didn't BT used to own 02? Back when it was BT Cellnet?

No idea, last i knew he was just a great dj/musician and an FL power user, I'm from the us

Here in the UK, O2 is a mobile phone operator that is currently owned by Telefonica.

The article reads slightly different to what is being reported on the BBC website. http://www.bbc.co.uk/news/business-31042864 The BBC states that Sky is going into partnership with Telefonica (O2's parent company). O2 is then looking to be sold off to Hutchison Whampoa (which owns 3). So if all this goes through O2 and Sky won't be in any type of partnership. Or am I reading it wrong?

Seems that the market is getting more and more monopolized by the big players. First 02 is to be baught by 3 Hutchinson, now EE is to be acquired by BT after having merged Orange and T-Mobile to make EE. Soon we will have only one player yet that can charge us whatever they want because they run the market. Very bad for choice to consumers regarding price plans and handsets!

Please no not SKy, they don't make Skygo for WP so not interested in them.

I really hope sky don't go anywhere near three network or I am gone for good .i hate sky money grabbing knobs there internet is so bad I still paying off my last 2 months contract while using virgin media internet .the customer has no rights at all .belive in better go eles where

Never had a problem with Sky. Virgin on the other hand were awful. When I moved house cable services were no longer available for my new address so was forced to either pay out 12 months of the contract or pay over the odds for their awful Adsl service. Cost more than the cable package and no TV. When it finally came to cancel I contacted them 3 times to collect their equipment. Never got back to me, told them they had a week or it was going to the bins. Not very politely told I would be fined should I do so. 3 years later still have it all 'hidden' somewhere :D
Windows Central Newsletter
Thank you for signing up to Windows Central. You will receive a verification email shortly.
There was a problem. Please refresh the page and try again.