Slacker Radio: Contest Ends Tomorrow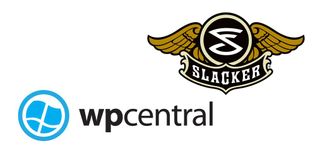 You may remember that we're giving away subscriptions to the popular Slacker Radio service. What you may not remember is the contest ends tomorrow night (7:00pm CST on Thursday, November 18). If you haven't already, head on over to the WPCentral forums and let us know what you want to see from Microsoft in the first update for Windows Phone 7.
You must be a registered member to participate, instructions can be found here.
I would like to have the next release of Windows Phone 7 include tethering. I use my Win 6.5 HP Glisten as a modem for my laptop for demonstrations and email all the time. For me, Win 7 is useless without it, as was Apple's iphone 3GS.

Tethering was hacked for Samsung and LG WP7 devices already. Just search our site for "tether".
Windows Central Newsletter
Thank you for signing up to Windows Central. You will receive a verification email shortly.
There was a problem. Please refresh the page and try again.