So many Windows Phone Camera apps, so little time...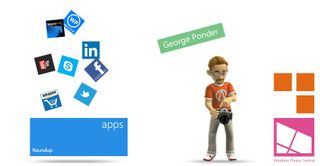 Windows Phone Central App Roundup: More Photo Apps
With this week's Windows Phone Central app roundup we re-visit an old favorite, Windows Phone photography apps. The camera has quickly become an influential feature on our Windows Phone and having supportive apps is an equally important point of interest.
Luckily, the Windows Phone Store has an abundance of quality photo apps ranging from camera software alternatives to photo-editing to photo sharing apps. We've pooled together a handful of the standouts photography apps for this week's roundup and it was tough to narrow it down to just a few.
Fotor (free): Fotor is a clean looking, feature rich photo editor for your Windows Phone 8 device. You can edit photos that are already sitting in your Pictures Hub or launch the camera and capture new photos to edit.
Editing tools include a one-tap enhance to automatically adjust exposure, contrast saturation, etc., cropping tool with preset proportions or free-hand cropping, special effects that include analog, lomo, neon, retro, art, vintage, black & white, scratch and old picture filters (if my count is right, 76 filters in total), picture borders, tilt shift controls, and manual edit controls (brightness, contrast, saturation, and sharpness).
Edited images can be shared through any source your Windows Phone can share images to (Flickr, Twitter, Facebook, Messaging, etc.). Best of all, images are saved at their original resolution (no down-sizing).
There are a number of quality photo editors available for our Windows Phones and Fotor ranks right up there with the best of them. Fotor is a free app for your Windows Phone 8 device that you can find here in the Windows Phone Store.
Photo Weather (free): Photo Weather is a simple Windows Phone app that lets you place a weather template on your photos that highlights the current conditions for your current location. Much like the Windows Phone app Ciel and Photo Weather Pro does.
You can launch the camera from within Photo Weather to capture a new photo to use or pick an existing photo from your Pictures Hub to use. From there, you frame up your photo in the square crop and choose a template style.
There are ten templates that position the weather information in various locations on the photo. The weather information varies from a weather icon with your location to the current temperature, your location and the day's forecast.
Once you've chosen a template you can save the image to your Pictures Hub and/or share it on Twitter or Facebook. The only downside to Photo Weather is that you can't switch from Celsius to Fahrenheit.
Photo Weather is a free app for your Windows Phone 8 and 7.x device that you can find here in the Windows Phone Store.
PhotoFunia (free): If you're looking for a healthy supply of photo effects filters that don't take up much room on your Windows Phone, PhotoFunia is something to consider.
PhotoFunia has about 353 effects ranging from filters to borders to film types to magazine covers. All of which are cloud-based and you only download the effect when you are ready to apply it to a photo.
PhotoFunia has a categories page that breaks everything down into eighteen categories of effects. You also have pages that highlight new effects, any effects tagged as favorites, and the most popular effects.
Once you find an effect you like, you can capture a new image or pull an image from your Pictures Hub. While the collection of effects can add a bit of creativity to your photos, the only downside is that you'll need a data connection to download the effects.
PhotoFunia is a free, ad-supported app for your Windows 8 or 7.x device. You can get rid of the ads for $3.99 through an in-app purchase. You can find PhotoFunia here in the Windows Phone Store.
Camera360 (free): Camera360 isn't new to mobile photography having an established presence on other smartphone platforms. The Windows Phone version has been around for a short time and is really impressive. It isn't as high octane as ProShot but Camera360 will give you a nice amount of control over your camera operations and photo management.
Camera360 is part camera interface, part photo editor, and part photo management. The camera interface utilizes a Creative Compass Tool that gives you access to six camera modes. You also have controls over the flash, exposure compensation and manual focus. The photo editor has tools to crop, rotate, add frames and add a wide variety of effects filters to your images.
The photo management arranges your images by date in a weekly photo diary and monthly photo calendar. Images can be shared directly through Facebook, Twitter, Flickr, SinaWeibo, TencentWeibo, QZONE, Renren, Evernote, Kaixin, and Huaban.
All totaled, Camera360 is a quality camera app for your Windows Phone 8 device. It's a free app that you can find here in the Windows Phone Store.
Instance (free/$1.49): Choosing an Instagram client app was tough. If my count is right, there are three functional (where you can upload photos to Instagram) apps available in the Windows Phone Store. You have #2InstaWithMassiveLove, Instagraph, and Instance.
Instagraph was a ground breaker and continues to makes strides in integrating other Windows Phone photography apps, such as MetroGram, that expands the app's capabilities. #2InstaWithMassiveLove is the app with the really long title and bare knuckles approach. But Instance has the most functionality and smoothest interface of the bunch and nudges out the competition because of the full functionality.
With Instance you can register with Instagram, upload images, comment on images, follow members, find your Facebook friends, modify your profile, like images, and have access to the Instagram filters. You can pin your favorite hashtags and users to the app's homescreen to keep track of them easier, change your password, and swap between timeline and grid views.
The layout is clean and easy to navigate around. In many respects, Instance is more appealing than the official Instagram app we've seen on other platforms.
Again, which "unofficial" Instagram app is the best is a tough question to answer. Each app has either a free version or a trial to let you try things out and decide for yourself. All, with the exception of Instance, are available for both Windows Phone 8 and 7.x devices.
There are two versions of Instance in the Windows Phone Store. There is a $1.49 paid version (with trial version) of Instance and a free, ad-supported version of Instance available.
And for those curious, Instagraph has a trial version with the full version running $.99 and you can find it here in the Windows Phone Store. #2InstaWithMassiveLove has two versions, a $.99 paid version (with trial) and a free, ad-supported version.
I learned two things in building this week's roundup. First, there are a ton of... dare I say really nice... photography related apps in the Windows Phone Store and second, I have way too many of them installed on my Windows Phone.
From HDR Photo Camera to Thumba to Flickr to Photosynth to Blink, there is an abundance of quality photography apps at our fingertips and it's really tough to pick just a few to highlight. This roundup barely scratches the surface on what's available and if we missed your favorite photo app, sound off in the comments with your app recommendation.
George is the Reviews Editor at Windows Central, concentrating on Windows 10 PC and Mobile apps. He's been a supporter of the platform since the days of Windows CE and uses his current Windows 10 Mobile phone daily to keep up with life and enjoy a game during down time.
Yea I was shocked at that lol. Though I'm not entirely sure why instance is on the list. It seems a bit out of place compared to the others.

Yeah... Weird. I always look for these kinda lists and this was the first time I had the WTF moment. Lol.

I'd guess Proshot wasn't included because it is already incredibly popular in our community.

I just downloaded cleverphoto yesterday. I haven't had the chance to give it a go. I hear good things about them.

"Fantasia" is really Fricken. Awesome.

+920. Its the best in my opinion.

Agreed, I use fantasia for any type of editing exclusively.

Instance simply won't work on my Lumia 920. Locks up trying to find "Friends". Posted about this several times. Been this way since it started. Sadly, can't recommend it until this is fixed. :'(

I'm also having issue where the app crashes all the time. Not sure when the next updated is going to come out.

Uploading is also crap. If it can't get a connection it just hangs there trying to upload. It should at LEAST time out and give you an option to retry. Instead you have to navigate back when you get tired of waiting (longest time I left it "uploading" was 1 hour) and retype the comment again to try again. Massive oversight.

Same issues here, I definitively use Instagraph for uploading and Instance/wpgram for browsing/commenting/liking.

I have 14 lenses (including Twitter) installed lol. If the app is useful to me, i'd just buy without 2nd thoughts after reading some feedbacks and reviews. In future when i buy something like eos or eos' succesors i will need them anyway. Im set on staying on windows phone, not leaving it for another platform.

I use HDR Photo Camera all the time. Solid and impressive App

Camera360 user here. Recommended.

I use it all the time as well, very nice app.

Fantasia painter ! Wonderful photo editing app.u forgot this :P

ProShot & SophieLens Pro are my two faves.

Proshot, hd photo viewer and fantasia are my favourites.

Instance ain't there for WP 7.x

I'd like to have seen two separate posts- one post about camera apps (Camera 360, Clever Camera, ProShot, CameraPro) and one post about photo editors (Fotor, Photofinia, Fantasia, etc.). That would allow for a better compare/contrast to highlight why you'd really want one over another.

Don't forget about Nokia's Creative Studio app! It's my favourite to be honest.

+1 Seashell all day every day hahaha! xD

Why the hell didn't you list sophielens?? It has the best filters out of all the camera apps. Period. Seriously, try it out.

I like to use Nokias Creative Studio as well. Plus Lomogram and Fhotoroom.
Still desperately waiting for the Pixlr-o-matic app to come to Windows Phone. Hopefully they plan to do so. :(

Are these articles sponsored? Just asking.
And I like to use lazylens for all my photo edits.

Nope not sponsored. As far as Sophia Lens, ProShot and the other apps mentioned in the comments... I'd be writing for weeks if I included all the top rated photo apps in this roundup. You also have Soviet Kam, Sketch Camera, BW Camera, Camera Preset, CamWow, Fhotoroom and many, many, many more outstanding photography oriented apps available. There's nothing sinister going on because I didn't include any of these apps. That's why I always welcome recommendations on your favorite titles in the comments.

Proshot has over 40000 views in the forum post loving the proshot app

Can anyone recommend a photo app that lets you edit a photo by drawing on it (a la Paint in Windows). Example: if you take a pic of something and you want to open the pic and circle something of interest or even type a message in a text block on the pic and then forward via SMS or email.

Any ideas,
Techiedude

Sorry here is the new Photoweather pro
http://www.windowsphone.com/en-us/store/app/photoweather-pro/51d15391-0437-4bb8-b9ec-d8b0d541ae28

Umm instance isn't for WP7..you need to correct that

I mainly use: Fhotoroom, ProShot and Fantasia. I sometimes use PhotoFunia to put a pic on a billboard or magazine.

Instance does not have access to Instagram filters. That is not a true statement. It only has 13 filters and most of them are not that good. I wish it had access to the Instagram filters. There are many that I miss.

Instagraph has original Instagram filters (server side processed).

I think they left some apps out because they did a similar roundup once before and had them on there (but i could be wrong).
Thanks, George, for mentioning apps that do not downsize the pictures. I still can't exactly figure out which do and don't without going in and actually trying it, which i admit, i'm too lazy to do. I have tried Fotor, and like it alot, but i feel like they end up making the photo more grainy than it was before.
I still like Fotoroom, NCS (the new update was great), for all my random editing needs. I will have to try camera 360 out though, i remember having it for my droid and thinking it was pretty great.


Would love to have a condensed list of apps that do not reduce photo size/quality.

Hey George, could you give us an app recommendation that able to add arrow/line/circle/highlight on the picture? I need that kind of app to mark POI of the pict

We had this question come up before.... let me see what I can discover and I'll let you know.

more like so many fb useless apps...
Windows Central Newsletter
Get the best of Windows Central in in your inbox, every day!
Thank you for signing up to Windows Central. You will receive a verification email shortly.
There was a problem. Please refresh the page and try again.