Some Lumia 640 devices can't currently install the Windows 10 for phone preview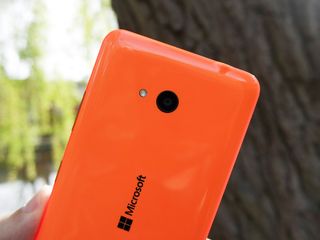 Microsoft has admitted that some Lumia 640 models won't be able to install the Windows 10 for phone preview, due to an issue with the Windows Phone 8.1 OS build on those units.
Microsoft's support forums have the information on this problem:
The post adds that Microsoft is "actively reviewing possible alternatives" to solve this situation. It sounds like this problem is similar to the one that was encountered by Lumia 520, 521, 525 and 526 devices a few days ago. That issue, which was related to a bug in the Windows Phone Recovery Tool, has since been resolved.
Source: Microsoft (opens in new tab); Thanks to Luke for the tip!
I can't wait for non Lumia devices to get 10 like my HTC one m8...already

Lmfao. Good luck with that. I seriously doubt you will see official tech preview on HTC. At least no time soon.

Nope, changed my mine, not worth my time...

You're not missing anything, except the first-hand knowledge of how badly they're messing up the design language and ease of use.

Wait a couple of months until closer to release.... still quite raw for daily use.

Yeah, I will most likely wait until GDR1 even.

Mmm... ok. Now 940XL, please. With Windows 10 and QHD. Thanks, bye. Still, though. Nice of Microsoft to admit the issue is there and it's only temporary.

QHD will just kill the battery. Look how good is the 1520 battery ;)

Yes cant imagine Nokia users are still happy after using almost 1.5 years phone with their phone battery life really Nokia is legend in making great hardware....

Loving the icon on this end. The battery is not as good as the 1520 but I can get a day of use out of it.. 5am 8pm... There will have to be an amazing upgrade available for Verizon for me to let it go...

Ya snapdragon processor is awesome on my 730...
M getting average 16-17 hours battery everyday with almost all time connected to wifi

My 1520 lasted two days on WP8. It's still easy enough to do a day on Denim, but I'd love it to last closer to the original life. iE is a real drain.

No 940 xl, xl will be released only for 540,640,740.

Ah. So that's why they haven't been shipping them to the US!
Just letting other markets soak up the pap. Smooth, real smooth.

Microsoft need to work more on Windows Phone. The issue is the OS and they have better give us a Better one with this Windows 10 around the corner. Even at this point, Windows 10 is not good at all both to the eyes and from usage. I know its still a preview but the preview should take a good direction

The thing is it's not a consumer preview, it's not even a developer preview, it's a technical preview.
Btw, what direction do you mean?

Even at this point? It's a tech preview. Now when you try the release candidate and still don't like it, you really have something to worry of.. Lol

Why would anyone use a preview OS on a new under warranty phone, also when it's running 8.1 GDR2 ?!!

Not every model get Denim or has Glance either. That's the primary reason for me.

Well, he's talking about 640, and they all have gdr2 already.

Glance? What this has to do with glance?

I'm possibly getting the Lumia 640 XL. NO big deal on the WP10 I'm already running It on my Lumia 635. Microsoft flagships should be very interesting for Windows 10.

well my lumia 630 is now on 8.10.15116.125.

It's almost time for Windows 10 release and if doesn't seem like the phone version is even 50% ready. Let's go MS! Posted via Windows Phone Central App

There are enough phones that can run the preview. I'd rather them focus on finishing the OS.

Was supposed to be windows 10 ready !!

It is, but Windows 10 ain't...

Would be great to get some news regarding the 930 / Icon issue. If they are working on a fix and when we will get it.

How is the new build on 620?? Some one plz respond

I have it on the 625 and it's pretty terrible... I'd wait before installing on your 620. It runs very slow, most apps don't run well and I have probems installing app updates. Other than that it's pretty cool to test it out, just not on your main device.

This would bother me if the phone were available on T-Mobile.

Won't use it on my orange 640 anyway. Neither my 1020...
But one of our 920's are set up with W10 to test it out.

So don't do that. Seriously why get a nice new device with a great os and update 2 then switch it to a buggy preview. I suppose the grass is always greener elsewhere. Pardon my cliche.

Perhaps counseling for your O/C disorder?

Already attend sessions lmao

My guess is that this has to do with the new Reset Protection feature. (That doesn't allow stolen phones to be wiped and re-used.)

That's what I'm thinking too, also noticed my 1520.3 allowed that feature to be activated once on the 2nd preview, it stayed on though the current third build under find my phone Posted via the Windows Central App for Android

That's what you get when you bombard the market with too many different phones. It's called inconsistency. That's why you'll never move up the ladder MS. Didn't you learn anything from HTC's mistake? Their paying for it till today!

So my question is, how many is Windows Phone 8.1 Update 2 variants out there?

windows phone 10 in its current state is an unusable buggy hot mess ... you don't want it near your everyday phone

I have a 1520 and it doesn't even show an update for me.

I got the preview installed on my 640 before read this. Good to know the problem is only if you want to go back to windows 8.1. Now is a don't do that…… Hopefully they don't delay the final version, because the current built still has a bugs, and some lags.

I did, it was working pretty lame. My husband reverted the phone to 8.1! Still my phone acts kind of weird sometimes, but I love my phone. When I did this my phone was on to weeks with me.... Like my husband said: Why mess with the good things? ​
Windows Central Newsletter
Thank you for signing up to Windows Central. You will receive a verification email shortly.
There was a problem. Please refresh the page and try again.