Sprint expanding LTE roaming to more rural and regional carriers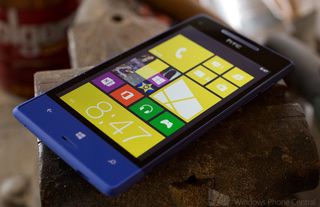 Sprint has signed agreements with 12 carriers to expand the LTE footprint of everybody involved. The dozen carriers, all smaller regional and rural networks, cover 34 million Americans not touched by Sprint's fledgling LTE network. The roaming agreements will expand Sprint's LTE coverage into those areas, as well as giving those carriers access to Sprint's network.
The carriers involved include: C Spire Wireless, Carolina West Wireless, Flat Wireless, Illinois Valley Cellular, Inland Cellular, James Valley Telecommunications, Nex-Tech Wireless, nTelos, Phoenix Wireless, SI Wireless dba MobileNation, SouthernLINC Wireless, and VTel Wireless.
The agreement will bring additional Sprint LTE coverage to 325,000 square miles spread across 23 states.
Sprint's partnering with local carriers has long been part of their methods. Does the spread of Sprint LTE coverage help your perception of the carrier's network?
Source: Sprint
Windows Central Newsletter
Get the best of Windows Central in your inbox, every day!
Derek Kessler is Special Projects Manager for Mobile Nations. He's been writing about tech since 2009, has far more phones than is considered humane, still carries a torch for Palm, and got a Tesla because it was the biggest gadget he could find. You can follow him on Twitter at @derekakessler.
I used to have service for Sprint in northern Wyoming but they took it away in 2010 for some reason. Looks to me like they were working backwards at the time. I was roaming in Billings Montana as well...

Good grief... Sprint... someone put them out of their misery already. Just horrible.

Lol, its about to happen since they're merging with T-Mobile and dropping the sprint name.

Please tell me their throwing in the towel on cdma/wimax

I seriously like Sprint right now. Can't beat a contract plan at $50/month unlimited data plus on still the third largest network in the united states...,I just really wish I had an Icon or a 1020. :( still, this Ativ S Neo is terrific.

That's the one thing I hope doesn't change with the T-Mobile merger, is the plans. I love my plan on T-Mobile and don't want to lose it.

That's my thing. I don't want my plan to change either. Tmobile has a better LTE in-city Network, Sprint has better roaming and general coverage, especially in 3g, where it hands Down dominates TMobile and is necessary for someone like me who travels often and sometimes uses more than 100mb roaming on trips. Additionally, I do not really want Legere to eliminate my contracts at all. It is too expensive for me to buy a phone at a full price and it is worse than an ETF to buy a high end device and pay installments :( no, thank you. All I ever want from TMobile is the few more phone options and the LTE in conjunction with Sprints. Of course, if I had my way, Verizon Coverage, AT&T windows support, Sprint plans. Perfection. Because I doubt John Legere uses Tmobile for himself xD

I love my plan on T-mobile but the 5 line limit is dumb when everyone else allows 10.

The Sprint network in Cincinnati was atrocious last time I used it. They also refused to acknowledge their culpability in the rollout of an Android upgrade early in my contract, which rendered my phone almost useless. They continue to deploy their new LTE in miniscule areas so they can artificially inflate their number of covered cities. All around poor customer service and an overtaxed, outdated network.
So no, my perception of them has not changed.

Hopefully it fixes my moms network. She didn't wanna cone to Tmobile when I suggested because of her past poor experience but now she never has service and if she does find service its awfully slow. I used her phone for a bit when my phone died on the beach last week and it was night/day difference. Sprint sucks, terribly. My step dad had to call me on the highway because she didn't have service. >_>

T-Mo being bought out by Sprint...worst company for cell service...just period. Now I don't have a reason to leave VZ. T-Mobile, at least, had innovative ideas which upset wireless providers as we know it. We Verizon customers salute you, T-Mo! You brought our pricing down ;) Sprint....may ye R.I.P. as a P.O.S. Wireless Provider ;)

An HTC device, after a long time!

I've had relatively good experiences with Sprint's pricing and plans, but I'm in an area that is very well supported by them. My biggest complaint with Sprint is the overall lack of devices. We got the ATIV S Neo and 8XT last year, but so far, nothing else. Not even an announcement. I would love to get a newer device, such as any Nokia.

Exactly, amen! I love the prices and coverage is fair between Utah and California for me. And the option to choose contracts is my favorite option. However....more Windows phones!

Based on the fact that Sprint's native network is puny and really hasn't improved, even with their "Network Vision" rollout, no, my perception of them has not changed. They're still a terrible network that has to rely on other carriers for coverage. They're service here in Las Vegas is spotty at best and is way too slow in most areas. And they seemingly refuse to officially launch 4G LTE here until they've killed off their terrible old WiMAX network.

If sprint actually worked in my area 70% of the time I may be inclined to say yes, but so many times I see 3G or 4G full bars, and I get zero data. PRL updates and reboots just don't help.