Sprint expands LTE service to 28 more cities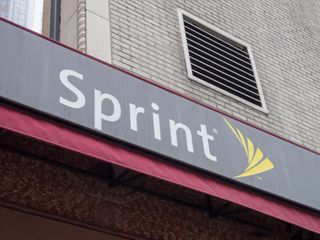 Sprint has announced an expansion of their 4G LTE service, adding 28 new markets. Cities added today include San Jose, Cleveland, and Seattle. With this expansion, Sprint now has LTE coverage in 471 cities. You can view the full list of covered cities here.
Sprint Spark coverage has also been expanded, and is now available in three more cities. St. Louise, Winston-Salem, and Greensboro, North Carolina will now have access to Spark, bringing the total number of Spark markets up to 27. Sprint says that Spark has average speeds of 6-15 Mbps, with peak speeds of 50-60 Mbps on compatible devices.
Are you covered by Sprint's LTE, and do you have access to Spark? Tell us below in the comments.
Source: Sprint
Poor Sprint users. T-Mobile just announced their LTE expansion that will see peak downloads at 150 down.

Columbus, OH has wideband T-Mobile LTE, but still no official Sprint LTE yet, even after this announcement. LOLWAT.

I'm really surprised by that (I'm from the Columbus area, too). I used to be on Sprint, but switched to Verizon because of the crappy Sprint network around here.

Poor is the right word :P
And of course all voice calls are made over CDMA no matter what and when no LTE is available Data also drops to the incredible CDMA as well. (these facts are also true for Verizon as well). Nothing to feel sorry about thought, as most people are subscribing to them by choise.

When does tmo go live.. I'm in Dallas

I have virgin mobile and I get dl speeds around 24 mbps down here in pensacola. Its nice to see them that high, but with wifi so readily available, the NEED for them to be so high isnt really as important as the need for better upload speeds. Getting files to cloud services could be much better, but I really dont see a need for 150mbps dl speeds.. more of marketing hype than anything Posted via Windows Phone Central App

Too bad their coverage stinks. I live in the twin cities and I get dropped calls all the time. Every time I tower jump, I lose data connection for 5 minutes. The country of MN gets better service than the twin cities

Now I'm surrounded by Spring LTE (no Spark), but I've been enjoying T-Mobile and Verizon LTE for the past year since moving on.

That screen name doe! Brought to you by the Nexus M8

Des Moines is listed, but I've been on 4G for 6 months already...so they've obviously built out enough towers now to consider us covered. The upgrade was painful, but I have great coverage now, and we're happy Sprint customers...apparently the only ones!

How in the hell is Dayton one, and Cincinnati isn't.

There's a reason that several Sprint stores in Cincinnati closed over New Years.... Was a pain dealing with the HTC 8XT I had returned that the store, which they never properly sent my phone in to get the contract cancelled.

atleast in my town they have LTE unlike tmobile :/ would be nice to use something other then 2g for a change. still hoping for tmboile to bring LTE to my neck of the woods

This is of course, spectacular news :D Sprint's main competitor is TMobile, and although comparable, has a larger coverage in all regards except full LTE. But Spark is getting there. UNfortunately no Windows Phones have it. BUT, Sprint's price is definitely better than TMobile's :)

Nothing in Sacramento area Posted via Windows Phone Central App

Grrrrr. Glad I'm checking out all the comments here. Sacramento here too and was praying maybe we finally made the list. Guess no need to check the list now. Would have been really nice especially around Natomas where signal can be pretty dismal.

Recall the LTE+ or whatever it is that was opened up recently? I temporarily live in Aberdeen, SD and this small city surrounded by two hours drive time of nothing in all directions has it! Yet places like Cleveland don't have basic LTE? Wow. Actually we are trying to move back to Ohio pronto.

CDMA is dying...once VoLTE launches, phone pricing will come down, and services will be TRUE data-only. Cannot wait for Verizon to flip the switch on this, which will go nationwide!! :-D

How about improving the current network?

Sprint should rename themselves to CRAWL. 1X, 3G service at best in metropolitan Virginia, worst network available today with archaic no concurrent voice and data usage. I hope they can buy TMO so that their people under contract can hopefully get to utilize some bandwidth!!! Unlimited Everything means unlimited waiting for anything to open, download, etc. Sprint really have ground to a halt in the race to get in front and competitive on the LTE and beyond technologies.

Now if only Sprint can expand their Windows Phone lineup. :)

Huzzah to this! Posted via Windows Phone Central App

I read these comments and its just... wow.. i have always heard sprint sucks, but down here T-Mobile is god awful. And they have no 3G as backup, so really its 4G or nothing. Here's hoping the two merge and get something going, glad to see T-Mobile did away with contracts, be great To see verizon and AT&T do the same! Posted via Windows Phone Central App
Windows Central Newsletter
Get the best of Windows Central in in your inbox, every day!
Thank you for signing up to Windows Central. You will receive a verification email shortly.
There was a problem. Please refresh the page and try again.