Sprint Motorola Q9c gets Windows Mobile 6.1 Officially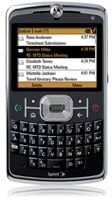 Weren't we just suggesting that we wanted to see Windows Mobile 6.1 updates this summer? Why, yes, yes we were. Must have been a fiat, because the Motorola Q9c on Sprint has gotten the update today over at Motorola's software update page (opens in new tab) [via everythingQ].
Updates are the standard sort of WinMo 6.1 stuff you've been hearing so much about: the cool sliding panel today screen, threaded SMS, better battery life, copy and paste, and so on. Another nice bit: Live Search is built-in. Somebody with a Q9c want to give this puppy a download and report back about whether the intermediate driver for the GPS is a little less bugtastic? Or see if the assisted GPS works by default or if it requites that assisted GPS hack?
Aw, heck, we'd settle for just hearing if it works and is a reliable update -- 'cause this is an unexpected gift and the Moto Updater isn't exactly ideal. Give that download a shot (opens in new tab)!
Thanks to Chris for the tip!
I don't see Live Search built in. The threaded SMS was enough for me to switch. (After a Treo 600, 700p, and 755p, lack of it was killing me.) The new home screen is very nice as well. Seems a little rushed considering there's still SIM card settings, which since this is a Sprint phone, shouldn't be there. Supposedly it fixes a WM memory leak too. I hope so, because after a few days of not resetting, I end up with like 39 out of 50 MB of RAM in use, even when I close all programs.

Also, it adds another Treo feature. It displays the state a caller is from.

I don't see Live Search, either. The update process was a little strange but went smoothly. Love the Sliding Panel Today Screen...Google Maps seems to work a little better but Sprint Navigation seems buggy as of now. All in all I'm happy with 6.1 (after about 12 hrs.) but need to spend some more quality time with it to get a full impression. Memory usage does seem better at the moment. Will have to wait to see about battery life.

This is awesome.... now hopefullly this will get ATT to get in gear and pump their's out. Enjoy the update sprint users, I'm jealous.

It is nice. I had to re-install everything though. Sprite was able to restore everything but it was a bit buggy afterward. So I started over from scratch. One thing missing for me was the Audible Player. I guess it was removed from the rom. I thought it was included with the original Moto Q. I still have a 10 second lag to get into email at times. I had the same problem before the upgrade though. I use Seven, so maybe that causes it. Otherwise not much changed.

If I install this and don't like it, could I uninstall the update or do a hard reset to go back to wm6??? I'm afraid some of my apps won't be 6.1 compatible and I really don't want to loose them. Thanks in advance for a response.

I upgraded mine and lost everything. I still have never figured out what using MS ActiveSync is for. It creates a new profile and when your new phone comes along it can't get to the information you've backed up. Am I missing something? I'd love to hear.
Anyway... I have found that my phone now locks up maybe twice a day since the upgrade. It does lock up in different way. The other day it just went dead and I had to pull the battery and leave it out for about 40 seconds. Then it came on for no apparent reason. Battery wasn't dead. Many times now it just won't dial and gives me an error about the system and I have to power it off and then on. Got me. Any advice will be appreciated.

HELP!!! I downloaded windows moblile 6.1 for my Q9C. All my info was saved but I can no longer sync my exchange server via the internet using activesync. I keep getting the dreaded repllog.exe error. Motorola hasn't been able to help. They escaleted my problem to level 4 tech support, and it's been over a week an no one can explain what happened. It also looks like Sprint is discontinuing the unit also. It no longer appears on it's website. Has anybody else experienced this problem or can somone point me in the right direction of getting it fixed. I did a master reset with the sprint tech support and still nothing...

Can anyone with the Sprint Touch or the Sprint Q9c confirm that the youtube TCPMP hack done by zbop is compatible with 6.1????? someone please help

This update supremely stinks ( it is for Verizon so I can't speak for the other carriers ) in the fact that once it reaches the firmware screen on the phone it reports that it is disconnected on the software screen and to restart the phone which requires the battery be removed. It is frozen at that point. Then when it reconnects it states it is not the same hardware and won't continue. I have tried to do this update on 5 different machines with 3 different operating systems other than windows Vista 64. And also on 2 other Q9C's. I have removed software and reinstalled, I have re-downloaded the software update several times from the Motorola site. I have done complete and total Master resets as well as a complete and total format of all of my Q9C's. Nothing is working. I have contacted Motorola 4 times with no response. I am a certified Tech so I can't imagine what the average end user is going through. Needless to say I will not be getting any other Motorola products. They can't write a program properly (as well as Microsoft getting some of the blame here) and they will not provide customer service, or even a courtesy response. And I mean no response at all from any of their provided contacts. I can't even believe these knuckleheads won't respond!!!!!!!!!!!!!!! Oh well I guess they think they are so big that they don't need to. Bad mistake in this day and age. A lot of people can be contacted in a very short time. And bigger companies have fallen when they decided their customers did not matter. Oh well! This is to warn you folks that may be about to try it. It's not worth the headache and I suggest that you buy an LG, Samsung or anything else where they at least provide customer support of any kind!!!!!!!

The best iPad Video Converter software can convert to iPad format from AVI, WMV, MPEG, DivX, XviD, VOB, 3GP, FLV, SWF, etc. to iPad MPEG-4, H.264 MPEG-4, MP3, AAC, AIFF and WAV. Meanwhile, it can be so easily realized to split file into clips, alter video dimension, brighten video and strengthen contrast. Users could customize individualized videos with your text logo or image. Free download the iPad Video Converter and enjoy unprecedentedly pleasant enjoyment.
iPad to Mac Transfer
iPad to Computer Transfer
DVD to iPad Converter
iPad Manager
iPad Transfer
iPad Converter for Mac
Windows Central Newsletter
Get the best of Windows Central in in your inbox, every day!
Thank you for signing up to Windows Central. You will receive a verification email shortly.
There was a problem. Please refresh the page and try again.