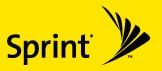 The tide is finally turning against the carriers, folks. Witness the latest piece of evidence: Sprint looks like they're about to settle a class action lawsuit filed last year in California. The gist: They'll be offering unlocks to outgoing customers so they can use them on competing networks. Since this is CDMA we're talking about here, "competing networks" basically means Verizon with a side of Alltel, but we'll take whatever we can get.
There are catches and caveats, though, there always are. You have to be fully paid up on your bill (that's fair) and the suit only applies to people who've purchased their phone between Aug 28th, 1999 and July 16th, 2007. Which makes us ask: What happened on July 17th?
Read: The Associated Press: Spring Nextel Agrees to Unlock Phones
Windows Central Newsletter
Get the best of Windows Central in your inbox, every day!
This new development is exciting as it is bringing this dream closer to a reality, though with severe limits and restrictions.....but it is one step closer.
:soap: Okay, here is where I get on my soap box... :D
I have been for this for a LONG time. Here is a thread I started several months ago talking about some of the actions in Washington that are also point to the time in the future where all cell phone networks will be unlocked. http://discussion.wmexperts.com/showthread.php?t=140971
This is an issue that we really can help change ourselves. Read this thread, act by sending a letter(s) to your congressman....err person.....and add it to your signature to spread the word in the forums.
:soap: Okay I am off my soap box now.

Hopefully this will force Verizion, Altell, and Helio to unlock and to allow the use of unlocked phones. But, then again knowing Verizion us users will probably see hell freeze before we see unlocked phones.

Its about time...just when I sometimes get fed up with them, they surprise me.

hey at least now you guys can get the HTC Libra before VZW does, and even get the Samsung I760.