Drop the price of the black EasyAcc 10W Qi-enabled fast wireless charging pad down to $6.99 on Amazon today. Combine the code GA9RCSC9 with the $2 off on-page coupon to get the price this low. You're also benefitting from a small price drop to $15, which is what it's going for before you apply any discounts.
The charging pad actually sells for $16 most of the time, which is what the Blue and White versions are going for. (The White version does include the $2 off on-page coupon, but the coupon code doesn't work.) With all three bits of savings together, you're getting this convenient wireless charger for more than 50% off.
No more cords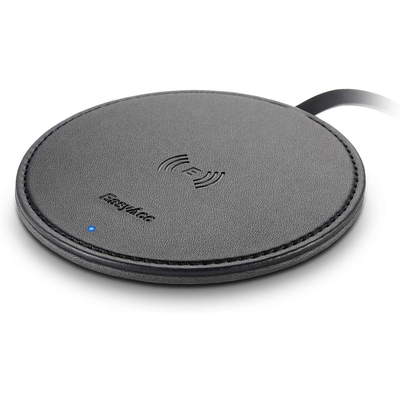 EasyAcc 10W Qi-enabled fast wireless charging pad
Uses high-quality PU leather and hand stitching for an elegant design. Works with all Qi wireless devices. Comes with an 18-month warranty.
$8.99 $16.00 $7 off
The wireless charging pad has 10W output and works with any device on the Qi wireless standard. That includes everything from the iPhone X or iPhone 11 lineup to the Samsung Galaxy S10 or Note 10 series. The pad is made with high-quality PU leather all around. It's also hand stitched for a design that's more elegant and stylish than other similar pads. Stick it on your desktop, your nightstand, or take it with you to the office. The PU leather helps keep it from sliding around, too, so your phone's charging cycle won't get interupted by silly things like gravity.
EasyAcc covers the pad with an 18-month warranty, and users give it 4.3 stars out of 5 based on 31 reviews.
It does come with a 1.5 meter micro USB cable. However, that might not be long enough. For example, I have a standing desk and wanted to be able to use my wireless charging pad from both a sitting and standing position. So I grabbed one of Anker's 10-foot micro USB cables. You might not need something that long, but think about where you're going to place the pad and buy accordingly.
We may earn a commission for purchases using our links. Learn more.