Strong subscriber growth powers AT&T's Q2 2014 earnings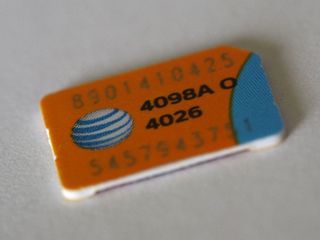 AT&T had a great quarter that was driven by the addition of 2 million new users to its wireless and wireline businesses. Combined with the rest of its operations, the carrier reported that revenues were up 1.6 percent, meaning that it took in $32.6 billion. The carrier noted a higher $1 billion operating expense compared to a year ago at $27 billion giving it an operating income of $5.6 billion.
AT&T's financial situation was strongly helped by the addition of more than 1 million users to its post-paid accounts and a low 0.86 percent churn rate.
AT&T said it has added 1.6 million smartphones from upgrades and new customers. The carrier notes that 92 percent of phones sold on postpaid accounts were made up of smartphones so feature phones are on the steady decline. Additionally LTE smartphones made up two-thirds of AT&T's smartphone base.
In terms of pricing, it looks like Mobile Share is on the rise, tripling year over year and doubling in 2014.
A few more highlights from the earnings report:
About 44 percent of AT&T's postpaid customers are on a no-contract Mobile Share Value Plan.
Half of all smartphones sold, according to AT&T, were to customers on an AT&T Next plan.
Additionally, 366,000 postpaid tablets were added to an AT&T plan.
All this led to an increase of 3.7 percent of wireless revenues from a year ago.
The wireline business is still growing thanks to the U-Verse broadband and TV business with a revenue growth of 30 percent compared to a year earlier.
Source: AT&T (opens in new tab)
Windows Central Newsletter
Get the best of Windows Central in your inbox, every day!
Chuong's passion for gadgets began with the humble PDA. Since then, he has covered a range of consumer and enterprise devices, raning from smartphones to tablets, laptops to desktops and everything in between for publications like Pocketnow, Digital Trends, Wareable, Paste Magazine, and TechRadar in the past before joining the awesome team at Windows Central. Based in the San Francisco Bay Area, when not working, he likes exploring the diverse and eclectic food scene, taking short jaunts to wine country, soaking in the sun along California's coast, consuming news, and finding new hiking trails.
Go AT&T, seven years with you guys and it has been a joy. Get all the new phones as well as good service. (P.S. Don't tell me about your experience with AT&T, I know coverage may vary depending on location.) lol

I will tell you my experience if I want! Haha. 10 years with them and I don't regret any of it!

Can someone tell my why ATT can't release updates for phones outside of the iphone with all of the positive growth, you'd think they'd want to satify large and small customers alike so they can, "REFER A FRIEND"

Because AT&T doesn't control the iPhone updates :P

These companies really shouldn't pat themselves on the back. Its not as if US customers have a wide range of options. They all nickel and dime you.

Yep. AT&T is so damn expensive, as are all the rest.

Verizon wireless is high as well

If you have a family plan, their share data plans are actually really cheap.

True, it's a business and profits are what keeps it afloat. Though to some extent all businesses will nickel and dime you if they can.

They need to invest in a better website and app. Pretty good service.

be nice if I could LTE were I live. Verizon has LTE here.

I starting my account with AT&T this January and upgraded from the 920 to the 1520 in June.

What's this now? AT&T Central?

No. Referencing the article which is referring to AT&T.

So you don't know how not to read an article that doesn't interest you?

Perhaps we should King you for such a great suggestion

It's a question not a suggestion.

I have no bad words about AT&T, they have always been good to me. Sure there are those that complain, but then people complain about everything. Good coverage, good customer service, good range of devices. I'm happy.

I've not had any major issue with them... Just so expensive!!!!! Would go to T-Mobile, but their service SUCKS around here. No thanks, we'll just stay with what actually works, even if it costs a little extra.

It isn't always the case but you get what you pay for, hence the two largest players warning as they do

Same here. I would love to go to t-mobile, but I would have 2G service almost everywhere I go. I'm somewhat tempted by the Sprint "framily" plan. Even though Sprint has better coverage, their phone selection is horrible.

I was an AT&T customer for about seven years and left for the Icon. My service was good, but my contract was up and wanted a new phone. I was hoping for a replacement for my 920, like an updated 1020 and didn't want the 1520. If they get some new phones, I would consider switching back, as I have no contract on Verizon either.

Subscriber growth, thanks to Lily Adams aka Milana Vayntrub.

Yes. Not sure who Lily Adams is but Ms. Vayntrub can get it. And by "it", I mean I Bing'd her. And by Bing'd her I mean... Nevermind, I'm sure you all get it. She's "raising my horny level!"

Haha yah agreed, she's great! Love her and a great public figure for AT&T

But there was a budget freeze on LTE deployments last quarter. Poor AT&T clearly couldn't afford to keep moving forward.......

All they need is unlimited data and they will be great.

Or at least to slow down your speeds after you go over your data. I keep my data turned off 90% of the time and I'm on Wi-Fi 100% of the time but I get charged for data overages. So I'm cutting them off and switching my SIM with one from straight talk

Unlikely as hell that happened.

Find my comment here and read it

Yeah, I switched to T-Mobile because I wanted to increase my data consumption...I was metered to 3 GB on AT&T and used 11 GB last month on T-Mobile with no slow down! My work and house get T-Mobile LTE and same with my commute, yay Pandora!

They used to have it and it won't ever come back.

Wow normally these things turn into carrier bashing sessions. Nice to see its being civil. I am on at&t for 12 years and it has been good for me. I thought of switching but they have the best service the places I go, and the windows phones that I prefer. :) Posted via Windows Phone Central App

LOL I only came to the comments to see people complain about how this article doesn't belong here. Saw one already. Got here and figured I would stop. Edit: look below...

Why is WPCENTRAL turning into Lou Dobbs' Money Report? I get the ancillary benefits of these companies doing well in regard to WP, however, I can find that information else where.

Yep, he pretty much sucks like a Hoover.

Just an example, I don't mind one or two stories on quarterly stuff, but the last two days has had an abundance of money reports. I like to read and discuss WF and software and that is what I thought we did here.

I wish they would talk about Windows Phone numbers at some point.. =[

Yes would love a breakdown of models and OS sold. And they know exactly how many of each they sold..

Glad your doing good ATT how about spending some of that money on people to speed up the process of getting the updated out a little quicker?

AT&T has always been on point for me. When I signed up, I could not get a cell call to stay connected inside my house. The solution was to get their Microcell. I called AT&T and asked about it and they sent me to a local store to pick one up. NO COST. It works great. Now that my contract is over, I can take advantage of their mobile share plan. Bill dropped from $240 for 3 phones to 150 including discounts.

+1 for T-Mobile. Uncarrier rocks.

Their mobile share value plans have def helped. Almost left when I was getting close to $90 a month for 2 dumb phones (limited talk and text). After switching to mobile share value, I'm paying less with 2gb data unlimited talk and text my eBay 920 and wife's flip phone.

Att customer service how may I help you ...lol you guys are hilarious