The Surface Duo deserves Microsoft's faith and boosted investment
The biggest enemy of the Surface Duo would be Microsoft's lack of faith.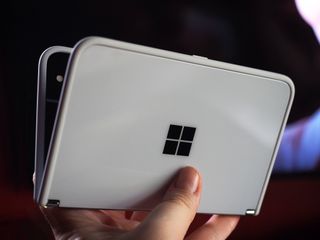 (Image credit: Windows Central)
The Surface Duo is an excellent if odd device. With a launch price that didn't make sense, an OS lacking polish and grace, and hardware features stuck in the past, the Duo's incredible form factor couldn't cut through the problems. In our Surface Duo review, Daniel Rubino outlined the primary issues with the phone, and many of his concerns mirror my own.
I've been using the phone for a couple of weeks myself, and it is a phone, despite Microsoft's insistence to the contrary. There's no way I'd want to use this as a secondary device, taking up valuable pocket space in addition to my far more-polished Samsung Galaxy Note 20 Ultra. Therein lies the main issue really, Microsoft is playing major catch-up to companies that have been building handsets for decades, after Microsoft gutted its internal phone divisions after the botched Nokia purchase.
My love for the Surface Duo only lasted as long as my inability to cope with the software's shortcomings, which came on pretty quickly. Still, the form factor is tremendous. The ability to multi-task is ideal for my workflow, and I want nothing more than a true "Swiss army knife" of phones. I'm just not willing to compromise on key features and polish that are sorely missing.
I only hope Microsoft realizes that it has something truly special here, and that all it needs is a little faith for the Duo to find its true purpose.
The biggest problem with the Duo is the software, not the hardware
Although I'm not a fan of the bezels, or the sluggish touch response (often requiring 1-3 taps to get a response), I really don't have any issues with the Duo's hardware. In fact, I'd say it's one of the most gorgeous devices I've ever used, with impossible thinness when laid out flat. The camera is surprisingly capable too, producing solid photographs that defied my expectations, complete with portrait mode.
The biggest problem with the Duo is its software. Our Windows Editor Zac Bowden recently laid out the reality of the Surface Duo software bugs, and my experiences are pretty similar. Honestly, it reminds me of my time with the Lumia 950 XL at launch, which was the buggiest phone I've ever used.
The Duo has never fully crashed on me, but there's a range of annoying issues with the handling of the folding aspects of the screen. Sometimes it doesn't know which screen I'm trying to use, for example, and the "double-tap to switch screen" gesture straight up doesn't work. None of my Bluetooth devices pair reliably, which prevents me from getting music on a commute.
The vast majority of apps don't span correctly or use the Surface Duo's foldable features, which is to be expected somewhat. However, even apps that Microsoft does advertise as compatible don't do a great job of it. Kindle spans books correctly, but not manga or comics, cutting off panels down the center of the display, for example. I also find myself frustrated that I still can't get my Microsoft Movies & TV I've invested heavily into on Xbox and Windows on this device.
I haven't had my Duo long enough to be irritated by the pace of updates, but colleagues with the device tell me that Microsoft is painfully slow at adding new features, despite the fact the phone desperately needs them. Android 11 is missing, too. There are no accent colors on the device, and there are less customization options than the standard Microsoft Launcher on Android offers in general. There's no built-in screen recorder feature, there are not many camera options beyond the basics. The potential here is huge, and obvious, if Microsoft is willing to go all-in.
Huge untapped potential
I wrote previously about how the Duo handles Xbox Game Pass cloud gaming, and it's somewhat magical. The bottom display operates as a gamepad, giving you a Nintendo 3DS-like experience that Xbox has never really had. Playing Xbox games on my phone just feels great, and the second display is absolutely ideal for having controls that don't block the game with their overlays.
It's also handy to not have to take a full gamepad or one of those awkward Xbox phone mount clips with you. But it does feel like a prototype right now. The downside of not being able to see the controls is that it's easy to make mistakes, but there's probably a solution with haptics Microsoft could explore if indeed they wanted to.
There are various user scenarios that are potentially underexplored with the folding aspects of this device. The bezels are restrictive, but the Duo is a great device for sketching and inking. I actually prefer it to the Galaxy Note 20 to that end, with a magnetic slim Surface Pen being far more ergonomic to use than the S-Pen.
The Surface Duo is also crucially a chance for Microsoft to be directly involved in Android, which in a lot of ways one of Windows' biggest competitors. Android is getting more and more capable as a standalone OS, and the Duo gives Microsoft an opportunity to be involved in shaping and curating the experience to benefit and compliment Windows usage, in a reality where Windows on phones was abandoned.
The Duo is fundamentally good, and Microsoft should take the risk
Source: Windows Central
My biggest fear is that Microsoft sees the Duo as nothing but a side project right now, which betrays the opportunity within this marvelous piece of engineering prowess. Like the Microsoft Band, Kinect, and Windows phone itself, I'm scared the Duo could be shelved before it has an opportunity to really show us what it can do.
With a market cap reaching into the trillions I find it difficult to accept that Microsoft isn't willing to take this device more seriously. It could become the ideal companion device for every Windows 10 and Windows 11 power user of tomorrow. It could replace the need many have of carrying both a phone and a tablet, given its unique properties. It could be the showcase device for Xbox Game Pass and other Microsoft services. It could be all of this, and more, if Microsoft is willing to take a chance and really go all-in on future versions. I want to see more apps support dual-screen features. I want to see Microsoft Movies & TV on this device. I want an all-Microsoft ecosystem, with Microsoft solutions for photos and other built-in apps that Microsoft currently relies on Google to provide.
While it isn't yet official, we do believe that Microsoft is working on a Surface Duo 2 already ... but it wasn't until the Surface Pro 3 that Microsoft truly nailed that form factor. I'm not prematurely writing off the Duo 2, but I'd hate to see Microsoft give up so early on in the game, as they did with the Microsoft Band.
Microsoft: Turn the Duo into the platform it deserves to be, rather than a Surface side project hiding behind its more successful brethren.
Don't fold
Two become one

The Microsoft Surface Duo isn't the best phone money can buy, especially at its RRP, but there's something truly special about it. I just hope that Microsoft agrees.
P.S.: Please also add accent colors, kthxbai.
Get the Windows Central Newsletter
All the latest news, reviews, and guides for Windows and Xbox diehards.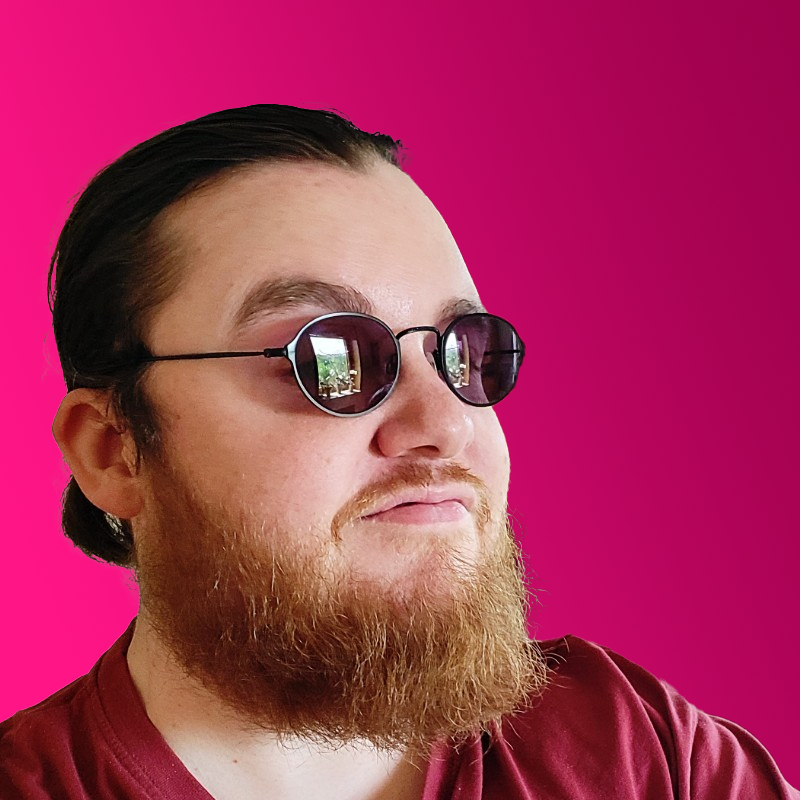 Jez Corden a Managing Editor at Windows Central, focusing primarily on all things Xbox and gaming. Jez is known for breaking exclusive news and analysis as relates to the Microsoft ecosystem while being powered by caffeine. Follow on Twitter @JezCorden and listen to his Xbox Two podcast, all about, you guessed it, Xbox!