Swedish audio company Dirac is bringing its tech to Fujitsu PCs
Dirac's audio optimization tech will make its way into Fujitsu PCs.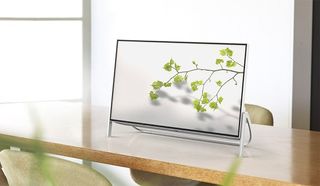 Swedish audio brand Dirac has worked with several Android manufacturers in the past to offer tailor-made audio solutions on their devices, and the company is now doing the same in the PC market. Dirac is teaming up with Fujitsu to bring its sound optimization tech to the ESPRIMO FH70/D1 and FH77/D1.
Dirac has done a remarkable job in the smartphone space, where it optimized the performance of small and micro-speakers to deliver richer and clearer sound. Its latest solution — dubbed Dirac Bass — is aimed to deliver better bass from phone speakers. Dirac's audio tech has been a mainstay on Xiaomi and OPPO phones over the last three years, and the brand is now looking to translate that experience to PCs.
From Dirac's General Manager of Mobile Erik Rudolphi:
Dirac is envisaging that its custom audio optimization tech will enable a "new calibre of PC audio" for use cases like gaming and multimedia:
Windows Central Newsletter
Thank you for signing up to Windows Central. You will receive a verification email shortly.
There was a problem. Please refresh the page and try again.