Take a look at how the new Windows 10 hero desktop image was created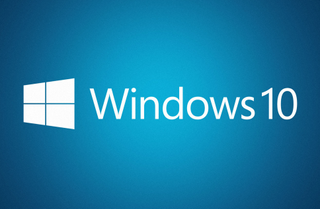 A new video on the Windows YouTube channel gives a nice look at the work that went into creating the hero desktop image that will ship with Windows 10 when it releases. In this, design director Bradley Munkowitz used lasers, smoke machines, colored filters, falling crystal dust, and more to capture this image.
Creating this image was far beyond just sitting behind a computer and editing something pretty. Munkowitz describes the image as:
With just over a month until the release of Windows 10, it is cool to see more of what goes on behind the scenes, and just how much attention is being given to each detail this time around.
Source: Windows (YouTube)
Windows Central Newsletter
Get the best of Windows Central in in your inbox, every day!
Jared started off writing about mobile phones back when BlackBerry ruled the market, and Windows Mobile was kinda cool. Now, with a family, mortgage and other responsibilities he has no choice but to look for the best deals, and he's here to share them with you.
Aren't the heroes back from Iraq

Sure are, fighting a pointless war waged by your stupid presidents. Good job US

Thanks for the off topic and broad broad generalization of 350 million population. Commendable. Ok, back on subject. Cool ideas for the backgrounds, even though animation is a hog, could they incorporate/maybe not all the time but perhaps only when you move your cursor over it? a dynamic page that changes between those themes when you double click on the background?

I've been on a couple of projects about that involved and it is a lot of work. I mean a LOT of work. So it helps immensely to have someone with a vision and experience. This guy seems to have nailed it creatively and technically.

That's actually REALLY cool how they didn't just do a photoshopped image, but an actual photo of an actual window in the perspective of the Windows logo. Very awesome! A designers/photographers dream project :D

Yeah, I can't stand most of the photoshop art wallpapers out there. Photography is an art of painting with light.

Microsoft is getting really good at marketing. We need more things like this, and no, not because the background is THAT big of a deal, but the mentality and the image it gives in the video is awesome!

That image is as unexciting as Windows 10 itself. Windows 8.1 is much, much better.

This one is better than the awful yellow wallpaper on W8.1

Someone actually hates that wallpaper as much as I do? There's hope!

i still think windows 7 and vista had the best wallpapers :O

Windows XP >> 7 >> Vista >> 8.1

Agreed. For me, Windows 7 had the best wallpapers followed by Vista, then XP. Last is 8 & 8.1. I didn't like Windows 8's lockscreen background for when there is no user logged in.

Your comments are as unexciting as they are predictible.

The latest build is actually pretty nice. If you go to tablet mode you're practically in a similar environment as Windows 8.1. And of course the final will be more polished. It is an operating system that can be used on any input style available. There will always be cranky old men who want to complain about something. I liked Windows 8.1 and got used to it. I've been using it for a while and still get the occassional efficiency slip due to how it's made. Windows 10 has been quite pleasant now that there's more bug fixes and it's quite faster. I look forward to the next build pre-RTM.

I purchased a 15.6 laptop to replace a convertible Windows 8 10" device, since my device got the motherboard corrupted, I lost touchscreen and portrait mode, but guess what, my laptop has 8.1 and everytime I click on the Start key I get a UI that was designed for tablets and convertibles. Windows 10 will be much better suited for laptops like the one I have since I can get the Start Menu from Windows 7 back.

I am using the latest fast build on a Desktop. An average mini PC (Lenovo) i3, slimline GPU Radeon 7750. (Nothing special) Oh, Samsung SSD I have a 4k 23 inch screen. Windows 10 looks phenominal on it. The scaling is excellent. At circa 200 ppi, Windows looks wonderful. Edge (Spartan) starts instantly and as good as Chrome on Win8. The Music app in 4k looks stunning, elegant. Modern (store apps) start instantly (no .Net type pre-compile). The start menu is much nicer. Most settings are now in the settings app. Honeslty, Windows 10 is what 8 should have been, but its here now. I don't think it does that much for tablets, but for Desktop users, they will absolutely love it I can assure you. Roll on 29th July for the proper realse, as I for one cannot wait. BTW, I am now using this as a daily driver with the Office Touch preview apps, they are also very solid. Amazing how polished its all become in just the last 2 builds.

Thanks for the great news, I am also planning to purchase a 4K monitor for my laptop to take advantage of the Intel Core i7 + 8GB or RAM + Intel HD Graphics 5500 and AMD Radeon R7 M270 my laptop has. Windows 10 is going to be exciting with DirectX12.

I don't get the 4k stuff on such a small screen. Does it really make a difference? After all, TV gurus often recommend that you don't waste your $$$ on a 1080p TV if you're buying one that's less than 30" since you can't really notice the difference from 720p. How is a monitor any different? I'm not advocating against a 4k monitor, I just want to know the rationale behind it.

I'm so tired of Windows 8 ...i almost use technical preview exclusively it's so much better.

"not available in your country" :'(

Do love the tilted Window logo!

This makes me wish they still did animated desktops.


Not available in your country :(

Superbly done. Simple but speaks volumes!

Or I don't know, they could spend more time and effort getting Win 10 to work. But at least they think they have a cool image? One month to go and still not at a stable build.

10147 is pretty much stable.

Yeah because they took a critical member of the engineering team away to shoot some photos for a couple of days.

Hahaha, I came to write this!

Has 10147 been officially released? Because there are a couple of Windows updates sitting in queue that crash my machine every time they try to install.

yeah you are stuck in a loop of a windows update like many of us on 10130. Gabe has replied to some of us on the windows help forums and said the fix will be when the next build is released so no worries :)

Sounds like a you problem

This is a photography/creative studio... not the engineers actual working on Windows. Gosh, some people.

Dynamic backgrounds would be awsome!

If only they still had animated wallpapers. That last second or two before they take the snapshot at the end looping over and over would look so awesome.

I wish there was a bit more blue in the picture, i don't like a black theme personally, but well see how it will take shape during RTM next month .... very happy with 10 Posted via the Windows Central App for Android

People are just exceptionally super negative. Sad!

A lot of the links to videos lately (since E3 I noticed it) don't seem to work from the Windows Phone app anymore. Just say Title not found.

Open in a browser or youtube app? Open in a browser always works for me.

Still does not work in a browser. I guess this video is for the US only because...i have no idea why.

I'm from Romania and it works, so definately not US only.

Yet I was able to watch it from Italy! Fascinating by the way...

I installed technical preview today, but my lan isn't working. Showing limited. Can anyone help me here how to solve the issue. Thanks

Send me cash and I'll help you.

This as a startup screen would be awesome!!

I wonder how much money they spent doing this.

First thing I will remove on my W10

SLEEK! I normally change my wallpaper frequently, but just knowing the thoght process and the creative minds behind this will make me keep this for some time. It's really beautiful and I hope they use those animations for something as well... that'd be amazing.

I actually met the guy who was doing that, GMUNK or Bradley is quite the interesting character to talk to in person, but seems unusually sane in this video.

I love it! I totally agree that this would be awesome as an animated desktop wallpaper.

This should be added in the w10 as a boot animation...that will look much pretty

Hum.. That's a nice idea :) that beams floating while windows is on boot.. But then if you have an ssd the boot is so fast that most of the time you will not see it :D

It would be nice to arrange 4 UHD flat panels on my bedroom to mimic the Windows logo and show how Windows 10 is capable of doing 16K using DirectX12 decent graphics card. This would be epic for productivity or I can think of many industries benefit for a 16K setup

Why are you stopping at 16k?

Cool approach. Don't worry Ubuntu users go into rants over backgrounds at every release. They tend to forget you can easily change the background if it doesn't suit you. For instance I create a brand background for my business.

This feels like a Clickhole article/video. They actually went through all that work for a desktop image?

Link for video not working

It must be so awesome to just be allowed the budget to do this just for desktop wallpapers.

right? lmao jeez the benefits of working or being contracted by a mammoth billionaire company lol

I'm not being negative but I really do think that could've been done with 2D software on a much lower budget. The concept is not fresh enough to spend so much time on.

I believe it's to get people talking about win 10, would be less effective if it was just done in software. It seems to have worked, all the tech news outlets are featuring it - free advertisement.

What are we talking about?

Why spend a juge amount of money when you can photoshop it?

I love it & I want it right now =D I wish it was animated.

' Hero ' instead of ' Aero ' ... :D

Heh, is this why W10 costs around 25 USD more in Europe, to cover the cost of creating this single image? Made in the USA, subsidized for 6 continents by our friends in the EU.

Oh god, all that work for one of the most hideous looking wallpapers I have ever seen!

It says the video is not available in your country. I'm in the US, where was the video made?

Omg that is a terrible wallpaper. Who decides this design just because they person who did it has some professional background doesn't mean he is the correct candidate. They should have done a contest globally who can come out with the best design. The wallpaper is just terrible. I am an illustrator and have a little background in design but no no no no focal point, no story behind. Just some crazy lighting. The only thing that is known is the Microsoft logo but the rest is just horrible. And for those who said then make one ur self, no I am not q graphic designer or professional designer. My expertise is illustration.

No one cares about only your perspective and that isn't the point of this expose anyway. A wallpaper is a wallpaper and wont impact anything other than that. We don't know what the final pre packaged options will be, why rant over it?

Wow. I had no idea this much work went into their art assets. Definitely neat that they employ artists at all.

Now THAT is one cool wallpaper.

Cool production! It would be better if this is also serve as an animated bootscreen.

I really like the idea of what I saw serving as an animated bootscreen. I would also like the comeback of the Dreamscene feature from Windows Vista. Resource hog, maybe, but would be awesome to have in W10.

Seriously? Looks nice and all, but could they not just have rendered that with a computer? Seems a bit overkill...

Amazing, didn't even know about this. Wish there's more colour and designs for this wallpaper though
Windows Central Newsletter
Thank you for signing up to Windows Central. You will receive a verification email shortly.
There was a problem. Please refresh the page and try again.